Moss Adams LLP
Accounting | Texas, USA
http://www.mossadams.com/home.aspx
tel: 972-387-4300 | fax: 972-960-2810
8750 North Central Expressway, Suite 300 | Dallas | Texas | 75231 | USA
---
Main Contacts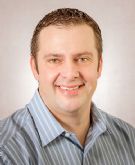 Clay Sturgis, CPATexas Partner in Charge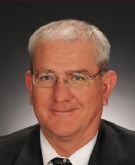 Sandy Miller, CPATax Director
Moss Adams LLP's Overview
Moss Adams provides accounting, tax, and consulting services to public and private middle-market enterprises in many different industries. Founded in 1913 and headquartered in Seattle, Moss Adams has 28 locations in Washington, Texas, Arizona, New Mexico, Kansas, Oregon, and California.

Our assurance services include audits, accounting, internal controls, business risk management, and employee benefit plans. Our tax services include federal, state, and local tax planning and compliance; international tax planning and compliance; cost segregation; and research and development tax credits.

We also provide consulting and advisory services for mergers and acquisitions, corporate finance, valuations, business owner succession, business planning, litigation and forensic accounting, information technology integration and reviews, and compensation.

We offer additional services such as investment banking and asset management by drawing on our two affiliate companies, Moss Adams Capital LLC and Moss Adams Wealth Advisors LLC.

Moss Adams is one of the 15 largest accounting and consulting firms in the United States. Our staff of more than 2,500 includes approximately 290 partners. Moss Adams is also a founding member of Praxity, AISBL, a global alliance of independent accounting firms providing clients with local expertise in the major markets of North America, South America, Europe, and Asia.

Year this Office was Established: 1913
© Moss Adams LLP, 2017