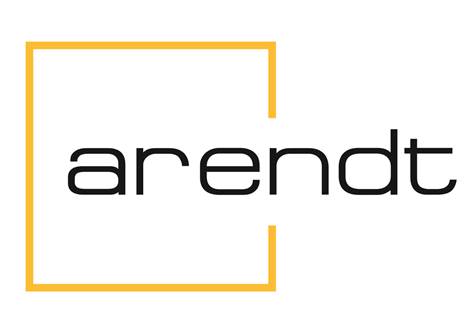 Arendt & Medernach
Legal Services | England
www.arendt.com
tel: (44) 207 776 2962 | fax: (44) 207 776 2979
14 Devonshire Square | London | EC2M 4YT | England
---
Main Contacts

Marc ElvingerPartner
Arendt & Medernach's Overview

Arendt & Medernach is the leading independent business law firm in Luxembourg. The firm's international team of more than 275 legal professionals represents Luxembourg and foreign clients in all areas of Luxembourg business law from our head office in Luxembourg and our foreign offices in Dubai, Hong Kong, London, Moscow and New York.

Our philosophy is expressed through our five values: vision - commitment - people - independence - energy. We strive for excellence in order to achieve the best results for our clients and we always look for creative solutions.

Our specialised practice areas allow us to offer a complete range of Luxembourg legal services tailored to the client's individual needs across all areas of business law.


Articles
E-commerce: the next battleground of competition law
Arendt & Medernach, March 2016

As the internet and information technology has revolutionised the World over the past twenty years, the online offer of goods and services (e-commerce) has inevitably become a vital component of business. The rise of direct online sales by transport operators and hotels as well as of sales platforms, such as Amazon and eBay, is testament to this commercial revolution. From a competitive standpoint, e-commerce should be beneficial to competitors and consumers. It can reduce transaction costs, increase the number of sales channels, bring down prices and broaden consumer choice. A wellfunctioning e-commerce sector can also contribute to economic growth...
The Theft of Data Covered by Banking Secrecy by an Employee May be Justifiable!
Arendt & Medernach, October 2012

On 26 June 2012, the criminal chamber of the Luxembourg District Court (tribunal d'arrondissement) rendered a judgment within the context of a criminal action initiated for theft of data covered by banking secrecy against a former employee (the "Employee") of a Luxembourg credit institution (the "Bank"). In 2008, the Employee resigned from the Bank and decided to launch an action for damages against his former employer before the Luxembourg Labour Court (tribunal du travail)...
Press
Claude Kremer elected to the Board of Directors of the International Investment Funds Association (IIFA)
Arendt & Medernach, November 2014

Claude Kremer, one of the founding partners of Arendt & Medernach, was elected to the Board of Directors of the International Investment Funds Association (IIFA) at their annual meeting in Canberra on 21 October 2014. Claude has dedicated his professional life to investment funds and is one of the top specialists in the European fund industry. In 2005, he was a member of the EU Commission expert group on market efficiency for the asset management sector. Claude is also a member of several advisory committees to the Commission for the Supervision of the Luxembourg Financial Sector (CSSF)...
© Arendt & Medernach, 2016