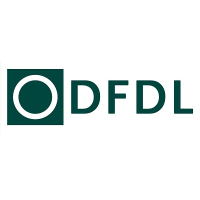 DFDL
Legal Services | Lao PDR
www.dfdl.com
tel: +856 21 242 068 | fax: +856 21 218 422
Unit 01, House 004 Phai Nam Road | Vientiane | Lao PDR
---
Main Contacts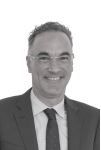 L-Martin DesautelsRegional Managing Partner

David DoranPartner & Chairman
DFDL's Overview
DFDL was established in Lao PDR in 1994, as the first officially authorized foreign legal and tax consultancy. Licensed by the Lao authorities as legal and tax advisers, our Firm is permitted to advise foreign investors and international organizations on all aspects of Lao law. Our foreign and Laotian advisers are fully committed to providing international standard services coupled with an in-depth knowledge of the local environment.

Our clients include major international and Asian foreign investors participating in foreign direct investment in the Lao PDR, including large international financial institutions. We have been involved in most major projects in the Lao PDR since the office opened in 1994, including virtually all large hydro-electricity and mining projects as well as the first thermal power project in the Lao PDR.

DFDL has an award-winning practice in the Lao PDR, where we recently received project finance deal of the year for the Hongsa Mine-Mouth Power Project and an honorable mention for its role as the Lao PDR counsel to the lenders and the Lao PDR counsel to the developers on the USD 650 million Theun Hinboun Hydropower Expansion Project, which closed in late 2008.

Described in Legal 500 as being "very professional" and offering "excellent local experience and expertise", DFDL's legal advisers have an outstanding reputation for offering personalized legal services covering a broad scope of legal issues.
Year this Office was Established: 1994
Lawyers Worldwide: 140
Representative Clients
Air France
ANZ Banking Group
Asian Development Bank
British American Tobacco
British Embassy
Brocon Group
Chevron
China Development Bank
Coca Cola Sabco
Dragon Air
Elixir Gaming Technologies, Inc.
Esso / Exxon
GE International
Hwang DBS Commercial Bank
Independent Towers
JSM Group
Lan Airlines
Levi Strauss
MasterCard
Maruhan Japan Bank
Mitsui Oil Exploration Co., Ltd.
Nokia Siemens
Nestlé Dairy (Cambodia) Ltd.
Nittetsu Mining
Philip Morris International
Posco E&C
Royal Group of Companies
Sime Darby
Sojitz Corporation
TeliaSonera UTA Holding B.V.
U.S. Embassy
Visa
Western Union Financial Service
World Bank
Yamaha Motor Co., Ltd
Professionals
Partners

Walter HeiserPartner

Jack SheehanPartner, Regional Tax Practice Group
---
Advisers
Other

Karouna SunthornRegional Marketing & Business Development Manager
© DFDL, 2016