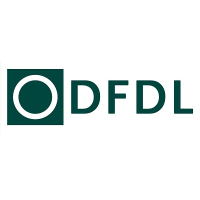 DFDL
Legal Services | Myanmar
www.dfdl.com
tel: +95 1 526 180 | fax: +95 1 548 835
№ 134/A, Than Lwin Road, Golden Valley Ward (1) | Yangon | Myanmar
---
Main Contacts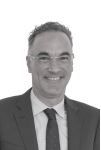 L-Martin DesautelsRegional Managing Partner

William D Greenlee, Jr.Partner; Managing Director, Myanmar

David DoranPartner & Chairman
DFDL's Overview
DFDL provides a full range of legal and tax services to foreign and local investors operating in Myanmar. Our team of more than 30 experienced local lawyers and foreign legal advisers in Yangon and Naypyidaw provides efficient, effective and practical legal services at an international standard, coupled with a high level of personal in-depth knowledge of the local environment. James Finch, the partner in charge of our Myanmar practice has been living in Yangon and advising on transactions in Myanmar since 1996.

Founded in 1995, DFDL is one of the oldest foreign legal and tax firms in Myanmar. DFDL is best placed to advise Asian and international companies on their investments in Myanmar.
Year this Office was Established: 1995
Lawyers Worldwide: 140
Representative Clients
Air France
ANZ Banking Group
Asian Development Bank
British American Tobacco
British Embassy
Brocon Group
Chevron
China Development Bank
Coca Cola Sabco
Dragon Air
Elixir Gaming Technologies, Inc.
Esso / Exxon
GE International
Hwang DBS Commercial Bank
Hyatt
Independent Towers
JSM Group
Lan Airlines
Levi Strauss
MasterCard
Maruhan Japan Bank
Mitsu Oil Exploration Co., Ltd.
Nokia Siemens
Nestlé Dairy (Cambodia) Ltd.
Nittetsu Mining
Philip Morris International
Posco E&C
Royal Group of Companies
Sime Darby
Sojitz Corporation
TeliaSonera UTA Holding B.V.
U.S. Embassy
Visa
Western Union Financial Service
World Bank
Yamaha Motor Co., Ltd
Professionals
Partners

William D Greenlee, Jr.Partner; Managing Director, Myanmar

Jack SheehanPartner, Regional Tax Practice Group
---
Other

Karouna SunthornRegional Marketing & Business Development Manager
Articles
Cambodia investment update for May 2016
DFDL, May 2016

The Law on Trade Unions is intended to: (a) provide rights and freedom for enterprises, establishments and persons governed by the provisions of the 1997 Labour Law and persons serving in air and maritime transportation and (b) sets out the organization and functioning of professional organizations of employees and employers. This law includes provisions related to, among other things, the establishment, operation, dissolution, rights and obligations and dispute resolution concerning professional organizations of employees and employers...
Can a Foreign Company Import, Distribute and Sell Cars in Myanmar?
DFDL, July 2015

Despite the apparent opening of the door for foreigners to engage directly in retail trading in Myanmar under the Myanmar Investment Commission (MIC) Notification No 49 of 2014, in practice this door was still closed to foreigners in the new car sales sector. With limited exceptions (discussed below), foreigners could not, even on the basis of Notification 49: (i) import new cars (ii) register new cars in their name (iii) sell those cars or (iv) own and operate a new car showroom. These restrictions are a mix of law and Government policy...
Press
DFDL a finalist in ALB SE Asia Law Awards 2016
DFDL, May 2016

DFDL has been shortlisted for Thailand Law Firm of the Year and Vietnam Law Firm of the Year categories at the Asian Legal Business SE Asia Law Awards 2016. Martin Desautels is also one of the finalists for Managing Partner of the Year. ALB is owned by Thomson Reuters and recognizes and celebrates the achievements of Southeast Asia's leading law firms and in-house legal teams, as well as the top deals and dealmakers. The winners will be announced at the gala dinner and awards ceremony on 20 May at The Fullerton Hotel in Singapore...
David Doran interviewed by The Business Year
DFDL, May 2016

DFDL Chairman David Doran was recently interviewed by international magazine The Business Year on his thoughts on the impact of the ASEAN Economic Community (AEC). He took the opportunity to make a number of comments regarding trends for the renewable energy sector and PPPs in Thailand and beyond. The Business Year publishes a number of country-specific editions featuring interviews with government and industry leaders...
© DFDL, 2016