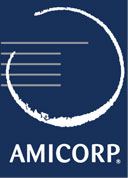 Amicorp Services Ltd.
Financial Management | Florida, USA
www.amicorp.com
tel: +1 305 416 4730 | fax: +1 305 416 4738
Brickell Bay Office Tower | Miami | Florida | 33131 | USA
---
Main Contacts

Maarten van den NoortDirector
Offices
Miami, Florida | Buenos Aires, Argentina | Bridgetown, Barbados | Sao Paulo, Brazil | Tortola, BVI | Las Condes Santiago, Chile | Hong Kong, China | Bogota D.C., Colombia | Curacao, Curacao | Nicosia, Cyprus | London, England | Mumbai, India | Vilnius, Lithuania | Luxembourg, Luxembourg | Ebene Cybercity, Mauritius | Mexico City, Mexico | Amsterdam, Netherlands | Auckland, New Zealand | Barcelona, Spain | Dubai, United Arab Emirates | New York, New York
Amicorp Services Ltd.'s Overview
Amicorp Services Ltd. (Miami) is one of three representative offices in the USA offering all Amicorp Group services and products. Combining in-house and external expertise, the office works with law firms and financial institutions to provide optimal structuring solutions primarily for Latin American clients. The office also functions as an intermediary between global clients and private banks, management companies and asset managers throughout much of the southern United States.

Specialized services include:
- Coordination with other Amicorp offices of trusts, private foundations and other entities for investment and estate planning purposes;
- International and financial structuring of legal vehicles, including international corporate management services for various types of entities and different jurisdictions;
- Coordinating the establishment of investment funds in various jurisdictions;
- Coordinating the establishment of all kinds of OECD transfer pricing-compliant international transactional structures;
- Marketing of business process outsourcing services.

Languages spoken: English, Spanish and Portuguese
Languages: Languages spoken: English, Spanish and Portuguese
Articles
Amicorp offers Private Label Fund Solutions for Families
Amicorp Services Ltd., March 2017

A case study with a Family Office with four different family branches creating one fund Private Label Fund solutions have been utilized by institutional investors and asset managers for some time, but are now increasingly being used by wealthy private clients and families. Private Label Funds are identical, and offer the same protection, as retail funds, but they are designed around the private client's requirements in terms of type of fund and legal structures. They are seen by many as ideal for private wealth structuring, not least because their existence may not be a matter of public record...
Amicorp's Enhanced Corporate Services Offering Can Assist Your Business in Today's Base Erosion Profit Shifting Environment
Amicorp Services Ltd., February 2017

The tax developments of the past ten years such as BEPS, or Base Erosion and Profit Shifting, have altered the way in which tax planning is being implemented worldwide. More economic substance and value added services are required in the onshore, mid-shore and offshore entities in order to address these developments Among the tax developments over the last few years we have: The referenced BEPS initiative; EU Anti-Tax Avoidance Directive; Place of Effective Management or "POEM"; Foreign Account Tax Compliance Act or "FATCA"; and Common Reporting Standard, or "CRS"...
© Amicorp Services Ltd., 2017