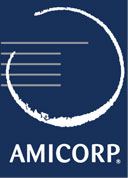 Amicorp Services Ltd.
Financial Management | Florida, USA
www.amicorp.com
tel: +1 305 416 4730 | fax: +1 305 416 4738
Brickell Bay Office Tower | Miami | Florida | 33131 | USA
---
Main Contacts

Maarten van den NoortDirector
Offices
Miami, Florida | Buenos Aires, Argentina | Bridgetown, Barbados | Sao Paulo, Brazil | Tortola, BVI | Las Condes Santiago, Chile | Hong Kong, China | Bogota D.C., Colombia | Curacao, Curacao | Nicosia, Cyprus | London, England | Mumbai, India | Vilnius, Lithuania | Luxembourg, Luxembourg | Ebene Cybercity, Mauritius | Mexico City, Mexico | Amsterdam, Netherlands | Auckland, New Zealand | Barcelona, Spain | Dubai, United Arab Emirates | New York, New York
Amicorp Services Ltd.'s Overview
Amicorp Services Ltd. (Miami) is one of three representative offices in the USA offering all Amicorp Group services and products. Combining in-house and external expertise, the office works with law firms and financial institutions to provide optimal structuring solutions primarily for Latin American clients. The office also functions as an intermediary between global clients and private banks, management companies and asset managers throughout much of the southern United States.

Specialized services include:
- Coordination with other Amicorp offices of trusts, private foundations and other entities for investment and estate planning purposes;
- International and financial structuring of legal vehicles, including international corporate management services for various types of entities and different jurisdictions;
- Coordinating the establishment of investment funds in various jurisdictions;
- Coordinating the establishment of all kinds of OECD transfer pricing-compliant international transactional structures;
- Marketing of business process outsourcing services.

Languages spoken: English, Spanish and Portuguese
Languages: Languages spoken: English, Spanish and Portuguese
Articles
The Most recent CFC Case in China
Amicorp Services Ltd., July 2017

Anti-abuse mechanism increase in the era of BEPSIn a recent CFC case the Suzhou Industrial Zone Tax Bureau of Jiangshu Province attributed the undistributed profits of a Hong Kong company ("HK HoldCo") to its Chinese resident parent company ("ParentCo"). The tax authorities attributed the profits based on China's controlled foreign corporation ("CFC") rules and collected more than RMB 7.7788 million (approx. USD 1.14 million) in taxes from the ParentCo...
Mexico: Regulations for Capital Repatriation 2017
Amicorp Services Ltd., June 2017

As previously mentioned in an Aminews, on January 18th, 2017 a Decree for repatriation of funds maintained outside Mexico by Mexican companies, individuals and permanent establishments in Mexico (the "Decree"), was published in the Federal Official Gazette.Such decree establishes a tax amnesty program which include paying a preferential income tax rate of 8% for the offshore funds (maintained abroad before December 31, 2016) that are repatriated between January 19, 2017 and until July 19, 2017...
© Amicorp Services Ltd., 2017