Kochhar & Co. Advocates & Legal Consultants
Legal Services | India
www.kochhar.com
tel: +91 11 41 11 52 22 | fax: +91 11 40 56 38 13
11th Floor, Tower A, DLF Towers Jasola | New Delhi | India
---
Main Contacts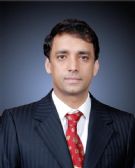 Rohit KochharChairman & Managing Partner
Kochhar & Co. Advocates & Legal Consultants's Overview

Kochhar & Co. is the only Indian law firm with a pan-Indian presence with six full service offices in Bangalore, Chennai, Gurgaon, Hyderabad, Mumbai and New Delhi, and five overseas offices – in Atlanta, Dubai, Jeddah, Singapore and Tokyo. (Our presence in Saudi Arabia is in collaboration with a leading local law firm there).

The Delhi Office represents numerous Fortune 500 corporations and provides full service support on diverse areas including but not limited to regulatory approvals, general commercial work, information technology, foreign investments, joint ventures and technical collaborations, labor and employment law, infrastructure projects, mergers and acquisitions, oil and gas and taxation.

The Gurgaon presence is a full service office with emphasis, amongst other areas, on general commercial law, real estate law, employment law, company law, and taxation. The Firm's Intellectual Property law practice is based out of the Gurgaon office.

The Mumbai office has full service capabilities but is particularly well regarded for its expertise in areas such as banking, M&A, project finance, securities law, venture capital investments, maritime and oil and gas.

The Bangalore office is one of the most prominent law offices in Southern India in the area of information technology including internet and e-commerce laws. Kochhar & Co. is regarded by several international legal journals as the leading law firm for Information Technology, Outsourcing and e-Commerce work.

The Chennai office has a full service practice and represents some of the largest corporations in the world on a wide range of corporate, commercial and business law issues.

The Hyderabad office of the Firm is a full service office offering legal support and services in all areas of commercial, corporate and business laws.

The Atlanta office provides legal support to US & Canadian companies in setting up business operations in India. The office also assists Indian companies having business expansion plans in the US & Canada.

The Singapore office provides Indian law advice to Singapore companies which intend to invest or start business in India. The office also assists Indian companies that wish to establish a presence in Singapore and neighboring countries and / or raise capital from the Singapore Stock Exchange.

The Tokyo office provides full service legal support to major Japanese corporations in the areas of corporate law, litigation, labor and employment law, taxation, real estate and intellectual property. The Firm has represented more than 100 prominent Japanese corporations on various and diverse aspects of Indian laws.

The Dubai office provides full service legal support to UAE based companies who are looking into investing or starting business in India. The office also assists Indian companies that wish to establish a presence in UAE. The legal services include company formation and company law, real estate and construction, banking and finance, commercial and contractual, intellectual property, family law, shipping, insurance & litigation.

Client satisfaction is the cornerstone of the Firm's work culture and Kochhar & Co. takes great pride in consistently adopting the highest international standards on all client matters.
Year this Office was Established: 1994
Number of Offices Worldwide: 11
Lawyers Worldwide: 150
Representative Clients
| | |
| --- | --- |
| Areva; Asahi Glass; ADB; Australian Broadcasting Corporation; Bank of Tokyo, Mitsubishi UFJ; Barclays Bank; Bata India Limited; Dow Chemicals; Eli Lilly and Company; Emirates Airlines; Hitachi Ltd.; Honeywell; IL&FS Infrastructure Development Corporation; Intel Corporation; Itochu Corporation; Jabil Inc.; Konica Minolta; LIC Housing Finance Ltd.; Magna Donnelly; Mastercard; Mitsubishi Corporation; Mitsui Chemicals; Nissan Motor Co. Ltd.; Nortel Networks; ONGC; PTC India Financial Services Ltd | Mastercard; Regus;Shin-Etsu Chemicals Co. Ltd.; Sumitomo Heavy Industries; Turner Broadcasting Inc.; United Health Group; United Overseas Bank; Visa International; Yokogawa Electric Corporation |
Professionals
Senior Partners/ Partners
---
---
---
---
Senior Associates/ Associates
---
---
---
---
Others Priyanka GuptaDirector - Corporate Relations
© Kochhar & Co. Advocates & Legal Consultants, 2016