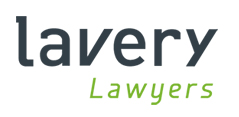 Lavery, de Billy
Legal Services | Quebec, Canada
http://www.lavery.ca/
tel: +1 514 871 1522 | fax: +1 514 871 8977
1 Place Ville Marie | Montreal | Quebec | H3B 4M4 | Canada
---
Main Contacts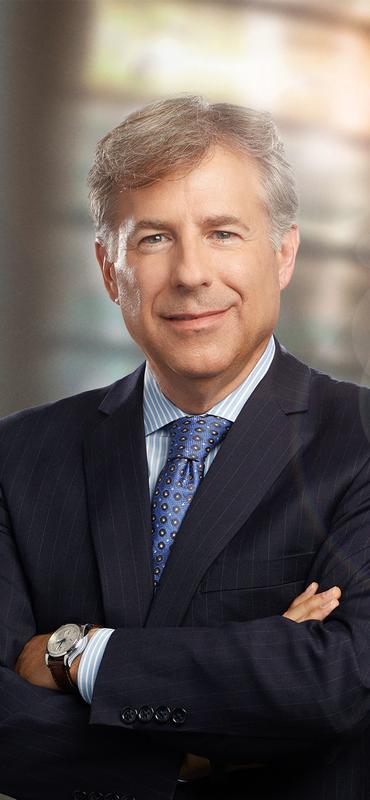 André VautourPartner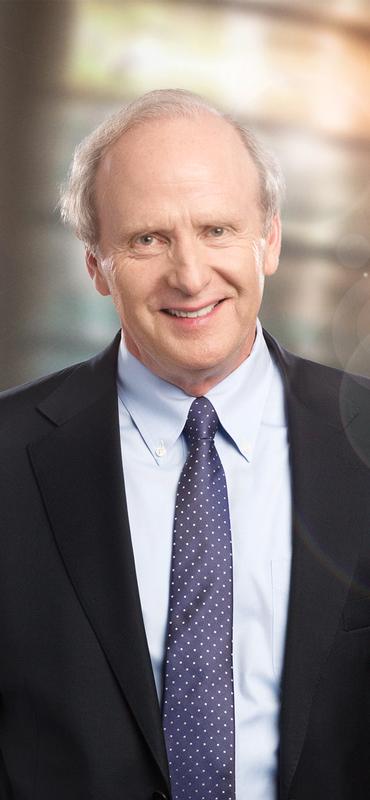 Don McCartyPartner
Lavery, de Billy's Overview

Lavery is a major full-service law firm of more than 200 lawyers and the leading independent law firm in Quebec. The firm provides a comprehensive range of legal services to regional, national and multinational corporations; financial institutions; and government departments, agencies, and Crown corporations. It also has an extensive practice in advising other Canadian and foreign law firms on matters of Quebec law.

Lavery has developed strong ties with law firms and other professional firms across Canada, the United States and worldwide, thereby enabling us to assist our clients to develop opportunities outside Quebec. The firm is a member of the World Services Group, a global non-profit association with membership by invitation only, consisting of large local, national and international professional services providers in over 115 countries.

Year this Office was Established: 1913
Number of Offices Worldwide: 4
Lawyers Worldwide: 200
Articles
Insurance contract terminology: the Court of Appeal clarifies the scope of the word "building"
Lavery, de Billy, June 2016

In insurance law, as well as in other areas of contract law, the precise definition and scope of the terminology used in a contract are very important since they have a direct effect on the obligations of the parties and, in the case under review, the scope of the insurance coverage. On February 11, 2016, the Nova Scotia Court of Appeal1 issued two judgments while it analyzed the scope to be given to some expressions inherent to insurance contracts. This terminology analysis led the Court to conclude that contaminated soil under an insured building does not constitute insured property within the usual meaning of the terms "dwelling", "premises" and "building"...
Judge blows whistle to put a stop to checks from behind: $8,000,000 awarded to a quadriplegic hockey player
Lavery, de Billy, March 2016

On February 1, 2016, the Superior Court of Québec rendered a significant decision in the area of civil liability in the context of the practice of a sport1. The judgment was widely reported in the media due, on the one hand, to the importance of the amount granted by the judge (8 million dollars) and, on the other hand, because it is closely related to the practice of the national sport of Canadians...
Press
LAVERY, CABINET RÉGIONAL NUMÉRO 1 AU QUÉBEC
Lavery, de Billy, March 2016

Montréal, le 10 mars 2016 — Pour la quatrième édition consécutive, Lavery est classé premier cabinet d'avocats régional du Québec par Canadian Lawyer. Cette reconnaissance, également obtenue en 2010, 2012 et 2014, découle d'un sondage réalisé par ce magazine pour déterminer le positionnement des principaux cabinets d'avocats. Le sondage a été mené partout au pays auprès d'avocats, de conseillers juridiques en entreprises et de clients, en tenant compte de la couverture du cabinet, de la liste des clients, des mandats d'importance, de l'excellence du service ainsi que de l'expertise juridique...
LAVERY RANKED AS QUEBEC'S TOP REGIONAL FIRM
Lavery, de Billy, March 2016

Montreal, March 10, 2016 — Lavery has topped Canadian Lawyer's 2016 list of regional law firms in Quebec, maintaining its #1 ranking for the fourth edition in a row. This recognition, which Lavery also received in 2010, 2012 and 2014, is based on the results of a survey conducted by the magazine to rate the main law firms in Quebec. The magazine surveys lawyers, in-house counsel and clients from across the country and takes into account each firm's territory, client list and important cases, as well as the quality of its service and expertise...
© Lavery, de Billy, 2016