Asters
Legal Services | Ukraine
www.asterslaw.com
tel: +380 44 230 6000 | fax: +380 44 230 6001
Leonardo Business Center, 14th Fl. | Kyiv | 01030 | Ukraine
---
Main Contacts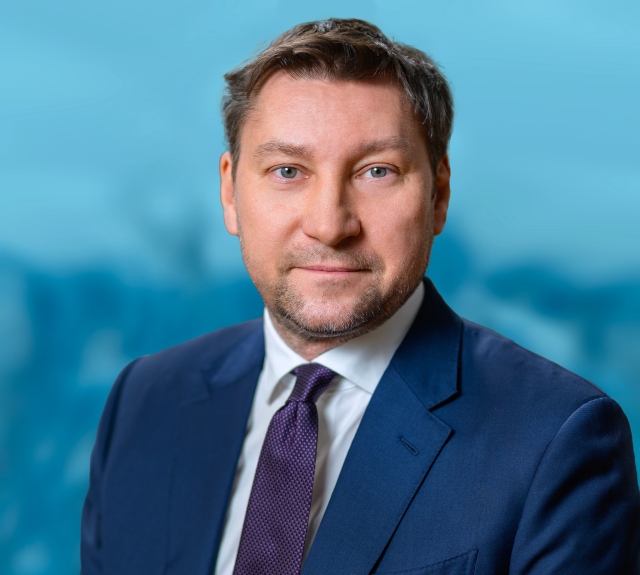 Oleksiy DidkovskiyManaging Partner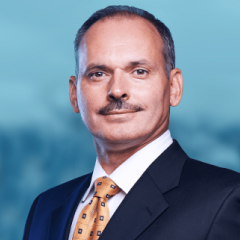 Armen KhachaturyanSenior Partner - WSG CIS Open Group Co-Leader
Asters's Overview
Asters is a full-service independent national law firm that has maintained a strong presence in Ukraine since 1995. The Firm provides efficient transactional legal advice and represents clients on a broad spectrum of matters arising in the course of doing business in Ukraine. Asters combines established world-class quality, international recognition and strong local presence.

Asters is a two time winner of Law Firm of the Year: Ukraine and the CIS (2015, 2014) award by The Lawyer, holder of Ukraine Law Firm of the Year 2014 award by Who's Who Legal, and named No. 1 law firm in Ukraine according to the 2011-2016 Top 50 Law Firms Annual National Ranking by Legal Practice Weekly and has been included in the best 3 law firms in Ukraine for the last 12 years. Asters is also named Law Firm of the Decade on the Legal Awards 2016 ceremony conducted by Legal Practice Weekly.

Asters is a holder of the 2012 Client Service Law Firm of the Year (Ukraine) Award from Chambers Europe and a two time holder of International Law Office Client Choice Award for Ukraine. The Firm is also highly recommended in Ukraine by major international reviews, including IFLR1000, Chambers Global and Chambers Europe, The Legal 500. Asters' partners and lawyers are distinguished by the world's best peer review-based surveys such as Best Lawyers, Expert Guides, and Who's Who Legal.

Asters offers a full range of legal services and keeps high reputation for its expertise in a wide array of practices, such as banking and finance, capital markets, corporate and M&A, competition and antitrust, dispute resolution, energy and resources, environment, family law, intellectual property, international trade, labour and employment, real estate, restructuring and insolvency, taxation, telecommunications, and white collar crime.

The Firm has extensive industry-specific experience and plays a leading role in advising clients in various market sectors, including agriculture, automotive, aviation, banking and finance, energy, infrastructure and transport, insurance, media and advertising, oil and gas, pharmaceuticals and healthcare, private equity, real estate and construction, retail and consumer goods, telecommunications and IT.

All Asters' attorneys received their Ukrainian law degrees from the best Ukrainian law schools and have developed problem-solving skills and experience from years of practicing business law. Most attorneys are fluent in English. A number of our lawyers earned LL.M degrees at prominent U.S. and European universities such as Yale Law School, Chicago Law School, Harvard and New York University, and have gained substantial international experience working at the leading international law firms in the US, UK and Ukraine.

Year this Office was Established: 1995
Lawyers Worldwide: 75
Languages: English, Russian, and Ukrainian
Notable

Articles
Asters Scores Big Win in Alleged Price-Fixing Case
Asters, May 2017

Those seeking reasons to be optimistic about Ukraine's judicial system can rejoice: Justice prevailed, or so ruled the High Commercial Court of Ukraine, the likely final arbiter in a dispute between the state Antimonopoly Committee of Ukraine and ACNielsen Ukraine, a market research firm...
10 things to know about pharmaceutical regulation in Ukraine
Asters, October 2016

1. Pharmaceutical market players mostly deal with two regulators These are the Ministry of Healthcare of Ukraine (MOH) and the State Administration of Ukraine on Medicinal Products and Narcotic Drugs Control (SAUMP). The MOH is responsible for state registration of medicines, while the SAUMP deals with licensing, evaluation of good manufacturing practice (GMP) compliance, control over quality of medicines, and regulation of medical devices. 2. Medicines must pass state registration in the MOH to be marketed in Ukraine This obligation applies equally to local and imported medicines (except for a limited number of cases, e.g., medicines produced at pharmacies)...
Press
Asters Supports the Ukrainian Insights Art Exhibition at the UN Headquarters in New York
Asters, May 2017

Asters co-sponsors the Ukrainian Insights exhibition featuring artworks by world-renowned Ukrainian contemporary artists Victor Sydorenko, Oleg Tistol, Mykola Matsenko and Valentyn Popov. The exhibition organized by the Permanent Mission of Ukraine to the UN, the Ministry of Foreign Affairs of Ukraine, the Modern Art Research Institute at the National Academy of Arts of Ukraine and Artcult Foundation takes place on 16-25 May 2017 at the United Nations Headquarters in New York. The project aims to bring the world a signal of progressive changes in Ukraine and its inexhaustible potential. "The truth of the matter is that the art encourages and gives a hope for the future...
Asters Participates in Oral Hearing of the Investment Claim Brought by Oschadbank in Relation to its Investments in Crimea
Asters, April 2017

Asters Law Firm assists Quinn Emanuel Urquhart & Sullivan LLP, the lead counsel to JSC Oschadbank, one of the largest financial institutions in the country, as local Ukrainian counsel in connection with Oschadbank's claim against the Russian Federation for recovery of over USD 1 billion in compensation as a result of the total loss of its investments in Crimea. The final hearing of this claim addressing jurisdictional issues, the merits and quantum of damages took place on 27 – 29 March 2017 in Paris, France...
© Asters, 2017