Haynes and Boone, LLP
Legal Services | Texas, USA
www.haynesboone.com
tel: +1 214 651 5000 | fax: +1 214 651 5940
2323 Victory Avenue | Dallas | Texas | 75219 | USA
---
Main Contacts

Larry B. PascalPartner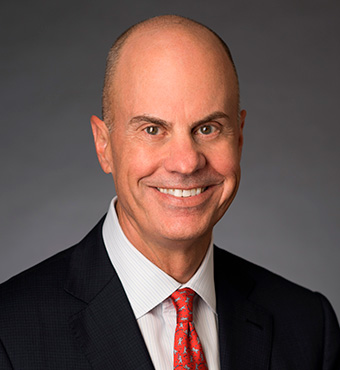 Timothy E. PowersManaging Partner
Offices
Dallas, Texas | Shanghai, China | London, England | Mexico, D.F., Mexico | Costa Mesa, California | Palo Alto, California | Denver, Colorado | Washington, D.C. | Chicago, Illinois | New York, New York | Austin, Texas | Fort Worth, Texas | Houston, Texas | Richardson, Texas | San Antonio, Texas
Haynes and Boone, LLP's Overview
Haynes and Boone, LLP is an international corporate law firm with offices in Texas, New York, California, Chicago, Denver, London, Washington, D.C., Mexico City and Shanghai, providing a full spectrum of legal services in technology, financial services, energy and private equity. With more than 575 lawyers, Haynes and Boone is ranked among the largest law firms in the nation by The National Law Journal. The firm was named the 2015 Best National Firm for Diversity in North America in the Americas Women in Business Law Awards.
Year this Office was Established: 1970
Number of Offices Worldwide: 15
Lawyers Worldwide: 600
Languages: More than 15 different languages, including Spanish, French, Portuguese, and Chinese.
Notable

Articles
Global Arbitration Review: Offshore Vessel Construction Disputes
Haynes and Boone, LLP, June 2017

Haynes and Boone CDG is proud to feature a chapter in the Second Edition of Global Arbitration Review's (GAR) Guide to Energy Arbitrations. The Guide to Energy Arbitrations is a widely regarded reference tool for energy companies, their advisers and arbitrators. It compiles information on the multitude of potential issues that may arise in energy disputes and provides guidance for minimizing the risk of and resolving such disputes, written by authors who are renowned in the industry.For more information on the Guide to Energy Arbitrations click here...
Portland Rockers Score a Winning Touchdown for the Redskins in Supreme Court Trademark Dispute
Haynes and Boone, LLP, June 2017

On Monday, the Supreme Court issued its decision in Matal v. Tam,1 a high-profile dispute implicating NFL football, Portland dance-rock, and the Lanham Act's disparagement clause. In its eagerly anticipated decision, the Court, voting 8-0, struck down the Lanham Act's prohibition on disparaging trademarks as facially unconstitutional under the First Amendment. The ruling is being hailed as a significant victory for Simon Tam and his band, the Washington Redskins organization (whose trademark registrations had been canceled pursuant to the now-unconstitutional clause), and free-speech advocates everywhere. The dispute centered on Tam and his band, The Slants...
Press
Haynes and Boone Applauds SMU for Winning Award for Innovation and Professionalism
Haynes and Boone, LLP, June 2017

SMU Dedman School of Law has been named a recipient of the 2017 E. Smythe Gambrell Professionalism Award, bestowed annually by the American Bar Association Standing Committee on Professionalism. Established in 1991, the award honors excellence and innovation in professionalism programs led by law schools and other organizations. SMU Dedman School of Law's flagship Professionalism Initiative is aimed at developing practice-ready, competent and thoughtful lawyers...
Haynes and Boone Advises KMG in $495 Million Acquisition of Manufacturer of Pipeline Performance Products
Haynes and Boone, LLP, June 2017

Haynes and Boone, LLP Partner Bill Nelson led a team of lawyers who represented client KMG Chemicals Inc. in its acquisition of Flowchem, a leading manufacturer of pipeline performance products, from Arsenal Capital Partners. Haynes and Boone also advised KMG on the related financing of the transaction. KMG acquired Flowchem for a purchase price of $495 million in cash, including working capital of approximately $15.5 million. KeyBank National Association acted as agent, and KeyBanc Capital Markets Inc., HSBC Securities (USA) Inc. and JPMorgan Chase Bank, N.A...
© Haynes and Boone, LLP, 2017