Haynes and Boone, LLP
Legal Services | Texas, USA
www.haynesboone.com
tel: +1 214 651 5000 | fax: +1 214 651 5940
2323 Victory Avenue | Dallas | Texas | 75219 | USA
---
Main Contacts

Larry B. PascalPartner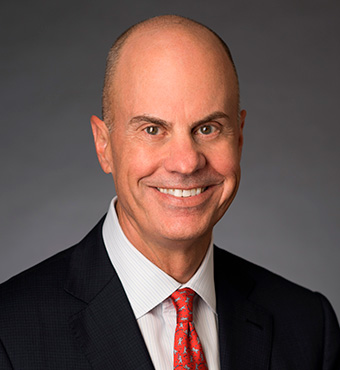 Timothy E. PowersManaging Partner
Offices
Dallas, Texas | Shanghai, China | London, England | Mexico, D.F., Mexico | Costa Mesa, California | Palo Alto, California | Denver, Colorado | Washington, D.C. | Chicago, Illinois | New York, New York | Austin, Texas | Fort Worth, Texas | Houston, Texas | Richardson, Texas | San Antonio, Texas
Haynes and Boone, LLP's Overview
Haynes and Boone, LLP is an international corporate law firm with offices in Texas, New York, California, Chicago, Denver, London, Washington, D.C., Mexico City and Shanghai, providing a full spectrum of legal services in technology, financial services, energy and private equity. With more than 575 lawyers, Haynes and Boone is ranked among the largest law firms in the nation by The National Law Journal. The firm was named the 2015 Best National Firm for Diversity in North America in the Americas Women in Business Law Awards.
Year this Office was Established: 1970
Number of Offices Worldwide: 15
Lawyers Worldwide: 600
Languages: More than 15 different languages, including Spanish, French, Portuguese, and Chinese.
Notable

Articles
A Checklist for Victims of Napa/Sonoma Fires: Recovering from Your Insurance
Haynes and Boone, LLP, October 2017

The purpose of this alert is to provide victims of the Napa/Sonoma fires a checklist to use when seeking recovery from their insurance companies. Property Insurance policies may provide coverage for damage to both your property and your business. Business losses can result from a variety of causes, all of which may be covered under a property policy. These causes include: closure due to government action, inability of customers to reach your business, and interruption of your supply chain. Commercial policies covering lost business income from property damage caused by a "covered peril" (e.g., a fire) have specific reporting requirements which may be strictly construed...
Design Risk: What Have You Agreed?
Haynes and Boone, LLP, October 2017

Contractual negotiations for ships and offshore units commonly involve commercial, legal, and technical teams negotiating different parts of the contract. It is however crucial that before the contract is signed, it is read as a whole to ensure consistency in a party's obligations throughout the contract. The English Supreme Court's judgment inMT Højgaard A/S v. E...
Press
Haynes and Boone Represents Seller of Leading Spray Foam Company
Haynes and Boone, LLP, October 2017

Haynes and Boone, LLP represented Lapolla Industries, Inc. in its sale to Icynene U.S. Holding Corp., a Canadian rival in the spray foam insulation industry and portfolio company of FFL Partners, LLC. The deal, valued at about $160 million, was unanimously approved by Lapolla's board of directors, the company said in a statement. Haynes and Boone Partners Rick Werner and Greg Kramer and Associate Patrick Horan represented Lapolla, assisted by lawyers in several of the firm's U.S. offices...
Haynes and Boone Hires Leading Employee Benefits Lawyer
Haynes and Boone, LLP, October 2017

Lori Troutman has joined the Houston office of Haynes and Boone, LLP as a counsel in the firm's Employee Benefits and Executive Compensation Practice. A former special counsel at Baker Botts LLP, Lori has advised clients for 24 years on a wide range of matters, including the design, implementation and management of qualified defined benefit and defined contribution plans, and all types of health and welfare benefit plans. She has drafted employment, consulting and separation agreements, negotiated service provider contracts, and advised clients with regard to compliance situations. Lori also has advised tax exempt clients and those with labor unions...
© Haynes and Boone, LLP, 2017