MinterEllison
Legal Services | Mongolia
www.minterellison.com
tel: +976 7700 7780 | fax: +976 7700 7781
Suite 612 Level 6 Central Tower | Ulaanbaatar | 14200 | Mongolia
---
Main Contacts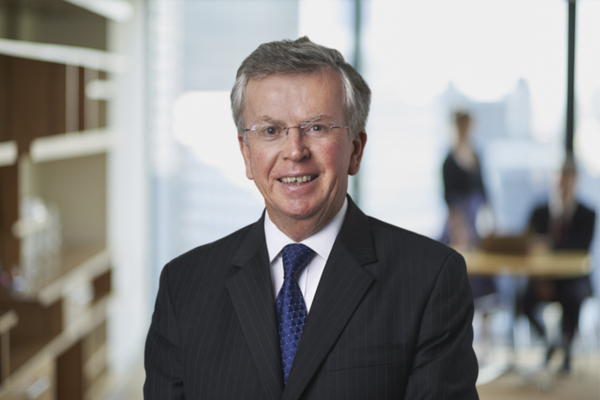 Peter BartlettPartner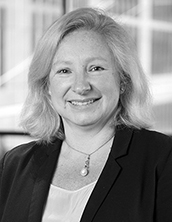 Elisabeth EllisPartner
Offices
Ulaanbaatar, Mongolia | Canberra, Australia | Gold Coast, Australia | Sydney, Australia | Darwin, Australia | Brisbane, Australia | Adelaide, Australia | Melbourne, Australia | Perth, Australia | Hong Kong, China | Beijing, China | Shanghai, China | London, England | Auckland, New Zealand | Wellington, New Zealand
MinterEllison's Overview
MinterEllison is one of the Asia Pacific's leading law firms. Established in Sydney in 1827, our firm today operates in Australia, Hong Kong, mainland China, Mongolia, New Zealand and the United Kingdom through a network of integrated offices and associated offices.

Our success has been driven by the vision of our partners, the in-depth industry expertise of our lawyers, and our commitment to work closely with clients to deliver seamless service wherever they need us.

We understand the challenges that businesses operating in a globalised marketplace face, and offer clients services that are multi-disciplinary and industry facing. Our deep understanding of how business is conducted in our region, local language skills, and proven track record for delivering outstanding work mean that clients access local experience and expertise that is informed by an international perspective.

MinterEllison's large and diverse client base includes blue-chip public and private companies, leading multinationals operating in the region, global financial institutions, government organisations and state-owned entities.

Our strong technical skills, underpinned by the ability to deliver commercially practical solutions that assist clients to achieve their business goals and objectives, have led to our firm's involvement in some of the Asia Pacific's most innovative and high-profile transactions.
Notable

Articles
First Steps Down the Plank: New Australian Copyright Provisions Successfully Used to Block Pirate Sites
MinterEllison, December 2016

On 15 December 2016, Foxtel and a number of movie studios secured the first site blocking orders in Australia. The orders of Nicholas J of the Federal Court require the major Australian ISPs to block access to a number of infamous sources of illegal content, namely, The Pirate Bay, TorrentHound, IsoHunt, Torrentz and SolarMovie (Pirate Sites). In separate applications brought in February this year by Foxtel and various movie studios, the parties tested the new section 115A of the Copyright Act 1968 (Cth)...
When IT Hurts, it Hurts: Cyber Attacks and Regulatory Action
MinterEllison, August 2016

Earlier this year, we released our inaugural cyber survey report, Perspectives on Cyber Risk (the Report), intended to provide insight into Australian organisations' cyber risk posture and cyber resilience capability.Perhaps one of the more surprising findings in the Report was that surveyed organisations did not appear to be overly concerned about the risk of regulatory action flowing from a cyber breach. This blog post sets out some reasons why regulatory issues should be front of mind for Australian organisations should they have the misfortune of suffering a serious cyber breach...
Press
Minter Ellison Deal Profile: Acquisition of H-E Parts International LLC and H-E Parts Australian Holdings by Hitachi Construction Machinery Co Ltd US$240 million
MinterEllison, January 2017

Japanese heavy machinery manufacturer Hitachi Construction Machinery Co Ltd (Hitachi) has acquired H-E Parts International LLC and H-E Parts Australian Holdings LLC (collectively H-E Parts). H-E Parts provides solution services to the mining, quarrying, heavy construction, and materials processing. It develops, manufactures, sells and repairs aftermarket parts for, among others, mining and construction machines in Australia, USA and other markets. This acquisition completed on 21 December 2016...
MinterEllison Advises on A$1.2 billion Private Equity Offer for SAI Global
MinterEllison, September 2016

ASX-listed SAI Global Limited announced it has entered into a Scheme Implementation Deed in relation to a A$1.2 billion buyout and take-private proposal from private equity firm Baring Private Equity Asia. The transaction will be implemented by way of a members' scheme of arrangement under Part 5 of the Corporations Act 2001 (Cth). MinterEllison is legal adviser to Baring Asia on the transaction, with a team led by partner Ricky Casali, supported by partner Bart Oude-Vrielink (Corporate M&A), David Moore (Commercial & Regulatory – FIRB), Michael Gajic (Corporate M&A), and John Mosley (Financial Institutions)...
© MinterEllison, 2017