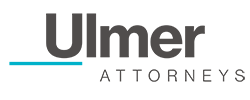 Ulmer & Berne LLP
Legal Services | Ohio, USA
www.ulmer.com
tel: +1 216 583 7000 | fax: +1 216 583 7001
1660 West 2nd Street, Suite 1100 | Cleveland | Ohio | 44113-1406 | USA
---
Ulmer & Berne LLP's Overview
At Ulmer & Berne, our goal is to provide exceptional service and value for every single client. We also understand that each client represents an important relationship to us, whether that client is an individual, a small business or a Fortune 500 company.

Since our founding in 1908, the firm has grown to its present position as a leading Midwest-based law firm. Our attorneys in Chicago, Cincinnati, Cleveland, Columbus, and Boca Raton serve as counselors to a wide range of clients that includes individuals, sole proprietorships, public and privately held companies, multinational corporations, financial institutions, public bodies and nonprofit organizations. At Ulmer & Berne, we can certainly say that we grow with our clients in order to best meet their needs. Our growth can therefore be attributed to our excellence in client services on a regional, national and international level.

HISTORY
In a small Cleveland office more than 100 years ago, business lawyers Jacob Ulmer and Joseph Berne entered into practice as Ulmer & Berne. Since our founding, the remarkable growth in attorney numbers and practice areas has reflected Ulmer & Berne's continued commitment to not only meet our clients changing needs, but exceed their expectations.

EXPANSION
After significant growth and success in our Ohio offices, we opened a Chicago office in 2001, which enhanced the firm's already substantial financial services industry practice. By 2010 our Chicago presence had increased significantly and the office was moved to a new 18,000-square-foot space in Chicago's Citigroup Center. With additional room for growth, the firm's Chicago office continues to expand practice areas and increase attorney headcount through aggressive and strategic lateral recruiting efforts. Our expansion continued in 2016 with the addition of a satellite office in Boca Raton, FL.

Today, Ulmer & Berne has more than 160 lawyers among across five offices. Despite our standing as one of the largest law firms in the region, and one of the 250 largest in the United States, we still hold strong to the ideals of our two founders. Ulmer & Berne continues to provide the reach, depth, presence and trust that our clients have relied on for more than 100 years.
Year this Office was Established: 1908
Number of Offices Worldwide: 5
Lawyers Worldwide: 160
Notable

Blogs
Broker-Dealer Law Corner
Ulmer & Berne LLP
Whether markets are up or down, investors will sue brokers and banks for losses or insufficient returns. From Massachusetts to California and from Michigan to Texas, it is to the responsive, quick-thinking, and sophisticated attorneys of Ulmer & Berne that many of the nation's major brokerages,...
From Briefs To Books
Ulmer & Berne LLP
This blog is about an ERISA lawyer's love and contemplation of books, especially fiction. I will write about what I am reading and what I think about what I am reading. Sometimes I might throw in a comment about some nonfiction. I would love to hear what you think about the books I discuss here.
Real Estate Advisor Law Blog
Ulmer & Berne LLP
Ulmer & Berne LLP represents publicly traded and privately held companies and entrepreneurs, financial institutions, pharmaceutical companies, international joint ventures and affiliations, investor groups, start-ups, and emerging business, local and regional governments and non-profit...
© Ulmer & Berne LLP, 2017