Ulmer & Berne LLP
Legal Services | Ohio, USA
www.ulmer.com
tel: +1 216 583 7000 | fax: +1 216 583 7001
1660 West 2nd Street, Suite 1100 | Cleveland | Ohio | 44113-1448 | USA
---
Main Contacts Abi LuempertEvents Coordinator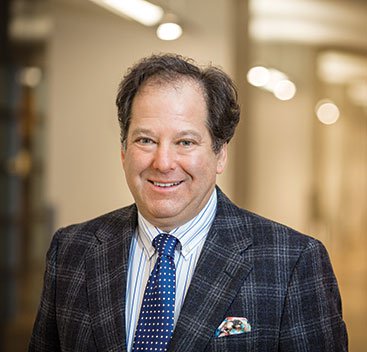 Peter A. RomePartner
Other Offices
Ulmer & Berne LLP's Overview

At Ulmer & Berne, our goal is to provide exceptional service and value for every single client. We also understand that each client represents an important relationship to us, whether that client is an individual, a small business or a Fortune 500 company.

Since our founding in 1908, the firm has grown to its present position as a leading Midwest-based law firm. Our attorneys in Chicago, Cincinnati, Cleveland and Columbus serve as counselors to a wide range of clients that includes individuals, sole proprietorships, public and privately held companies, multinational corporations, financial institutions, public bodies and nonprofit organizations. At Ulmer & Berne, we can certainly say that we grow with our clients in order to best meet their needs. Our growth can therefore be attributed to our excellence in client services on a regional, national and international level.

HISTORY
In a small Cleveland office more than 100 years ago, business lawyers Jacob Ulmer and Joseph Berne entered into practice as Ulmer & Berne. Since our founding, the remarkable growth in attorney numbers, and practice areas has reflected Ulmer & Bernea's continued commitment to not only meet our clients changing needs, but exceed their expectations.
MIDWEST EXPANSION
After significant growth and success in our Ohio offices, we opened a Chicago office in 2001, which enhanced the firm's already substantial financial services industry practice. By 2010 our Chicago presence had increased significantly and the office was moved to a new 18,000-square-foot space in Chicago's Citigroup Center. With additional room for growth, the firm's Chicago office continues to expand practice areas and increase attorney headcount through aggressive and strategic lateral recruiting efforts.

Today, Ulmer & Berne has more than 170 lawyers among across four offices. Despite our standing as one of the largest law firms in the region, and one of the 250 largest in the United States, we still hold strong to the ideals of our two founders. Ulmer & Berne continues to provide the reach, depth, presence and trust that our clients have relied on for more than 100 years.
Year this Office was Established: 1908
Number of Offices Worldwide: 5
Lawyers Worldwide: 170
Representative Clients
Alliant Insurace Services
Armor USA Inc.
ASHTA Chemicals Inc.
Avery Dennison Corporation
Baker Concrete Construction
Broadcast Music Inc.
CBIZ, Inc.
Charles Schwab & Co.
Cliffs Natural Resources, Inc.
DDR Corp.
Goodrich Corporation
IMG Worldwide, Inc.
Jo-Ann Stores, Inc.
JPMorgan Chase & Co.
Key Corp
LG Electronic, Inc.
Microsoft Corporation
Morgan Stanley
NCR Corp.
Nordson Corporation
Park-Ohio Holding Corp.
PNC Bank
Progressive Casualty Insurance Company
Raymond James Financial Inc.
Steiner + Associates, Inc.
Stifel, Nicolaus & Company, Inc.
The NRP Group LLC
The Scott Fetzer Company
US Bancorp
Vantiv, Inc.
Wells Fargo Advisors, LLC
YUM! Brands, Inc.
Cleveland Cavaliers
Lincoln Electric
© Ulmer & Berne LLP, 2016