Waller
Legal Services | Tennessee, USA
www.wallerlaw.com
tel: +1 615 244 6380 | fax: +1 615 244 6804
511 Union Street | Nashville | Tennessee | 37219 | USA
---
Main Contacts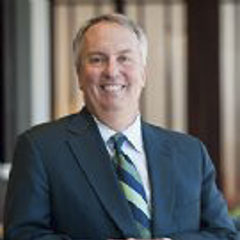 John C. TishlerPartner
Waller's Overview
Waller: delivering business solutions by combining world-class legal skills with a deep understanding of our clients' strategic objectives.

Waller helps businesses and individuals throughout the United States and abroad achieve financial and strategic goals in a wide range of transactional, regulatory and litigation matters.

Waller's deep roster of experienced business lawyers addresses the legal needs of clients in transactional matters involving mergers and acquisitions, joint ventures, divestitures, commercial finance, securities, restructuring, real estate, tax and the expansion or relocation of business operations.

A trusted advisor to many of the leading companies in the highly regulated healthcare industry, Waller has earned a national reputation for creative insight and professional commitment and is recognized as one of the nation's largest healthcare law firms by Modern Healthcare.

Waller has ranked among "America's Best Corporate Law Firms" by Corporate Board Member magazine since 2000, and 75 percent of Waller partners are AV-rated by Martindale-Hubbell.

Waller's commitment to service is highlighted in the following quotations from recent editions of Chambers and Partners' America's Leading Lawyers for Business:

"[We] had a very good experience with Waller and the ultimate success of this project will be in great part due to its team."

"There is nothing this distinguished outfit does not know about the healthcare industry."

"Waller stands out for the quality of services in the corporate arena. Aimed at the middle market, the team operates on a national level."

"This first class giant flexes its corporate muscle in many complex transactions. The thoroughly professional and knowledgeable team has experience of all business cycles."
Year this Office was Established: 1905
Number of Offices Worldwide: 4
Lawyers Worldwide: 200
Notable

Articles
"Will Growth Consolidation Lead Residential Addiction Treatment Industry to Police Itself in Terms of Ethics & Marketing" by Colbey Reagan Nashville Medical News
Waller, September 2017

At this year's annual meeting of the National Association of Addiction Treatment Providers in Austin, there was a clear divide on display between the "old school" and the "new school" during a session on electronic marketing strategies. The number of residential addiction treatment providers operating in the United States has exploded since the passage of the Affordable Care Act in March 2010. Some of the industry growth has been through expansion and M&A activity by providers who have been operating in the addiction treatment space for decades...
BSAAML Enforcement, Things Are Getting Personal
Waller, August 2017

The financial exploitation of elders is a hot topic in state legislatures, with the federal government, and in the media. In the first few months of 2017 alone, media reports from Gadsden, Fairhope and Dothan chronicle four cases of financial exploitation, with losses in each case ranging from $20,000 to $100,000 over short periods of time. The perpetrator in each case was a family member of the victim. One had a power of attorney which he used to gain access to the victim''''''''s accounts. Each case ended in criminal charges but, as is sadly common, prosecutions occurred only after large sums of money were taken and recovery was unlikely...
Press
Waller Tax Partners Richard Johnson and Mike Yopp Recognized in Chambers 2017 High Net Worth Guide
Waller, September 2017

Richard A. Johnson and G. Michael Yopp, veteran tax attorneys in Waller's Nashville office, have been recognized in the 2017 edition of the Chambers High Net Worth guide. Waller is the only Tennessee law firm to receive a top ranking (Band 1) in the publication, and Johnson and Yopp were the only Tennessee practitioners honored with Band 1 rankings...
Waller Names Paula Torch Executive Director of Healthcare Department
Waller, August 2017

Waller, a leading provider of legal services to the healthcare, financial services, retail and hospitality industries, announced that Paula Torch has been named executive director of the firm's healthcare department. In her role, she will work closely with the firm's healthcare industry team, board of directors and practice group leaders to expand the firm's work in the healthcare industry, broaden its focus in emerging markets and sectors, and lead the development and execution of the department's strategic business plan...
Blogs
Waller Blog Post Aggregator
© Waller, 2017