World Services Group
WSG | Texas, USA
www.worldservicesgroup.com
tel: 713 650 0333 | fax: 713 650 6655
2777 Allen Parkway | Houston | Texas | 77019 | USA
---
World Services Group's Overview
WSG is a network that brings together the full spectrum of leading professional services firms and companies. WSG offers unique tools and services that facilitate and create new business opportunities by allowing members immediate access to each other in order to provide their clients superior service.

WSG members are prominent state, national and international firms with the highest reputation within the business community. They have more than 18,000 professionals in 600 offices in 135 countries.

As the Interdisciplinary organization of independent service providers, WSG has been formed to:

- Create new business prospects and expand regional opportunities for members by offering immediate access to distinguished individuals and companies influencing business within areas of interest.

- Promote the exchange of information and common interests among professional service disciplines to create awareness and access to services across industries for the benefits of members and their clients.

- Provide systems that facilitate the communication and interaction among members worldwide and offer individual and firm members alternative methods of project scheduling and data transmission.

- Continually update our systems and information to the changing needs and expectations of our members creating the most up to date and useful forum in which to conduct and increase business among industries.
Year this Office was Established: 2002
Professionals
Executive Management
Professionals
---
---
---
Other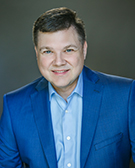 Steve StasnyMarketing Director
Press
2018 Chambers Women in Law Awards: Latin America
World Services Group, May 2018

World Services Group, is pleased to highlight the achievements of member firms and individuals in the recent Chambers Women in Law Awards: Latin America 2018, recognizing and supporting outstanding women in the practice of law. WINNERSMs. Patricia Silberman, Counsel at Chilean law firm Carey, was presented Latin America Chambers Women in Law award for Chile Lawyer of the Year; for her exceptional practice which focuses on corporate transactions, global finance, securities, capital markets and international trade. Ms...
Premiere Law Firm DFDL Expands WSG Network to Represent Bangladesh
World Services Group, May 2018

World Services Group (WSG) is pleased to announce that DFDL has recently broadened the WSG network by adding Bangladesh, and now is the exclusive legal member for this region. DFDL Bangladesh is a full-service law firm in Dhaka, Bangladesh combining both international offshore expertise with dedicated local know-how, skill, and experience in a variety of practice areas including energy and infrastructure, banking and finance (including project, international trade and structured finance), corporate and corporate finance, mergers and acquisitions, employment, general commercial matters, and other areas. Mr...
© World Services Group, 2018