Boyanov & Co.
Legal Services | Bulgaria
www.boyanov.com
tel: +359 2 8 055 055 | fax: +359 2 8 055 000
82 Patriarch Evtimii Blv. | Sofia | 1463 | Bulgaria
---
Main Contacts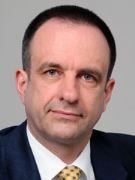 Borislav BoyanovManaging Partner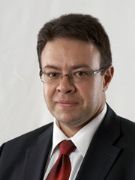 Yordan NaydenovPartner
Boyanov & Co.'s Overview

Established in 1990, Boyanov & Co. has earned wide international and local recognition as the preferred law firm for many transnational businesses expanding their portfolios in Bulgaria. The firm has advised on most of Bulgaria's landmark transactions. Its client portfolio includes over 3,000 local and international companies, governments, and institutions.
Since its establishment, the firm has always been ranked as a market leader for the excellence of its integrated services, drawing on years of experience in international transactions and structures, on in-depth knowledge of local, European, and international law, and on the brilliance of its professionals.
The firm provides a broad range of integrated services with particular strength in M&A, Restructuring, Banking & Finance, Energy & Natural Resources, TMT, Intellectual Property, Competition, Real Estate and Dispute Resolution.
Our experience in industries as diverse as aviation, banking and insurance, branded goods, food and beverages, manufacturing, pharmaceuticals, retail and wholesale trade and distribution, mining, telecommunications, IT and media, allows us to have an unique insight and a sound knowledge of our clients' businesses, and their respective markets, as well as the ability to transfer successful solutions across borders.
We render our services in Bulgarian, English, German, French, Spanish and Russian.
Boyanov & Co. is a founding member of The South East Europe Legal Group (SEE Legal), a unique organization of the leading national law firms across 12 countries in South-East Europe, aiming to provide a one-stop-shop for the best legal advice in the region.
The firm is strongly dedicated to supporting the rule of law, the adoption and implementation of a modern and efficient business regulation, and to furthering international legal exchange. We have contributed to a wide variety of legislative initiatives (including by lobbying and providing statements and opinions on amendments of the Bulgarian Constitution and more than 15 legal acts). Lawyers of the firm work as researchers in leading universities, and contribute regularly to Bulgarian and international publications in all areas of local, European and international law.
The firm's unwavering support for business has made it a valued member of organizations such as Confederation of Employers and Industrialists in Bulgaria, the American Chamber of Commerce in Bulgaria, the German-Bulgarian Chamber of Commerce, the Bulgarian Chamber of Commerce and Industry, International Chamber of Commerce Bulgaria, etc. Its partners are active in the International Bar Association, American Bar Association, INTA, Lord Slynn European Law Foundation and others.
Being the founders of legal institutions such as the Legal Development Foundation, and the Balkan Legal Forum, Borislav Boyanov & Co. strives to assist in the formation of a new generation of modern lawyers in South Eastern Europe, holding the highest ethical standards and professionalism. An illustration of these efforts is the Balkan Legal Forum initiated by the firm in 2000 and supported by the International Bar Association, which, with its five successful editions, became "the most important legal event in the region".
Year this Office was Established: 1990
Lawyers Worldwide: 28
Languages: English, French, German, Russian and Spanish
Representative Clients
Adidas
Alcon S.A.
Allied Domecq
Amazon.com Inc.
American International Group
American Standard Inc.
Ansett Worldwide
Bank of America
Bell Helicopters
Air BP Limited
CESCE
The Chase Manhattan Bank
Citibank
Cisco Systems, Inc.
The Coca-Cola Company
Commerzbank AG
Credit Agricole Indosuez
Credit Suisse First Boston
Daewoo
EFG Eurobank SA
Efibanca S.p.A.
Germanos
Grecotel S.A.
Guinness PLC
Heidelberger Zement AG
Homestake Mining Company
Interbrew S.A.
San Paolo IMI
JP Morgan
KPN
Lehman Brothers
McDonald's
Munich Reinsurance Company
Merrill Lynch
Monsanto Europe S.A.
Navan Resources PLC
News Corporation
Norsk Hydro
Northern Telecom
Ogilvy & Mather GmBH
Philip Morris
Procter & Gamble
Radio Free Europe/Radio Liberty
Reebok International
Regent Pacific Group
RTZ Corporation PLC
RWE AG
SACE
SBC Warburg Dillon Read
Seaboard Corporation
SmithKline Beecham Group plc
Sumitomo Bank Ltd.
3Com Corporation
TNT Express Worldwide
Union Bank of Switzerland
UniCredito Italiano S.p.A.
Vodafone
West Merchant
Westinghouse Electric S.A.
UniCredito Haliano S.p.A.
© Boyanov & Co., 2015