Consortium Legal - Nicaragua
Legal Services | Nicaragua
www.consortiumlegal.com
tel: +505 2254 5454 | fax: +505 2254 5295
Del Hospital Militar | Managua | Nicaragua
---
Main Contacts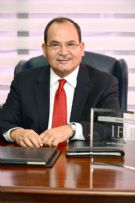 Jose Evenor TaboadaChairman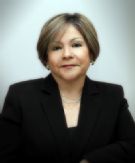 Martha Lorena IcazaExecutive Director, Attorney at Law

Rodrigo Taboada RodriguezHead of Corporate Department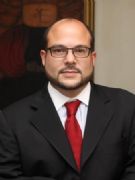 Carlos Taboada RodriguezAttorney at Law
Offices
Managua, Nicaragua
Consortium Legal - Nicaragua's Overview

Consortium-Taboada & Asociados is the leading law firm in Nicaragua founded by José Evenor Taboada JSD in 1969.

According to Chambers & Partners: "Commentators believe this firm has it all: Legendary reputation, coveted clients, dynamic and well prepared staff, global exposure and now a growing regional outreach." (Chambers Global UK)

After 40 years of practice, Consortium-Taboada & Asociados, at present time, is the largest law firm in Nicaragua, with 33 Lawyers and 29 administrative support staff. From its beginnings has stood out for its constant search of excellence, high ethical values, and for its permanent development in technologies and communications.

It has participated in the major transactions made in Nicaragua, emphasizing in privatizations, fusions and acquisitions. Also, its participation in the greatest litigations of the country has been remarkable. Its core consists of Nicaragua attorneys whom specialize in corporative, banking and finance, tax and labor law, real estate, regulated sector, intellectual property, litigations, among others; to offer the whole spectrum of legal services clients require.

Their professionals have achieved post-graduate studies at prestigious universities such as Cornell, Duke, Georgetown, New York University, Lovaine, Universidad de Barcelona, and Universidad Complutense, etc. The firm pays special attention to the continuous academic development of their members by promoting active participation in continuing law courses and seminars.

In 2005, Taboada & Asociados joined with four of the most prestigious firms in the Central American region to create Consortium Centro America Abogados, now the largest provider of legal services in the region.

Consortium Centro América Abogados is committed to: "Offer our clients the best personalized, high quality, efficient and ethical legal services in all countries of the Central American Region," through 10 offices located in Guatemala, El Salvador, Honduras, Nicaragua and Costa Rica. With more than 150 attorneys providing high quality standard services, it has become the largest provider of legal services in the region. Consortium maintains close relationships with leading law firms in the USA, Europe, Asia and the rest of the world.

Year this Office was Established: 1969
Lawyers Worldwide: 35
Representative Clients
The following is a small list of companies and institutions that have trusted in our legal consulting services.

Agencia Marítima Global, S.A. (Amgsa)

Axa Yasaki, S.A. de C.V.

Banco Aliado

Banco Alemán Platina

Banco de la Producción ( BANPRO)

Banco de Crédito Centroamericano (BANCENTRO)

Banco Interamericano de Desarrollo (BID)

Best Western Hotel Las Mercedes

Diversiones Unidas S.A. (DIUSA)

Camarones del Pacífico

Café Soluble S.A. (CSSA)

Caterpillar America Co.

Caterpillar Financial

Caterpillar Power Systems

Caterpillar Power Ventures

Cisa Exportadora
Construmarket, S.A.

Embajada de Inglaterra en Nicaragua

Energy International

General Electric

Grupo Q Nicaragua, S.A.

Grupo Nueva

International Financing Corporation

Megatel de Nicaragua, LLC

Nicalit, S.A.

Panabank

Tubofort Industrial de Nicaragua, S.A.

Empresa Nicaragüense de Telecomunicaciones (ENITEL) S.A.

Distribuidora de Electricidad del Norte (DISNORTE) S.A. - UNION FENOSA

Distribuidora de Electricidad del Sur (DISSUR) S.A. - UNION FENOSA
Professionals
Partners
---
---
---
---
Associates
---
---
---
Other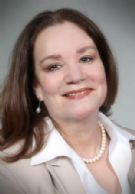 Ivania SaballosRegional Executive Director
© Consortium Legal - Nicaragua, 2015