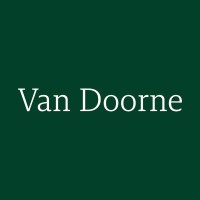 Van Doorne
Legal Services | Netherlands
www.vandoorne.com
tel: +31 0 20 6789 123 | fax: +31 0 20 7954 589
Jachthavenweg 121 | Amsterdam | 1081 KM | Netherlands
---
Main Contacts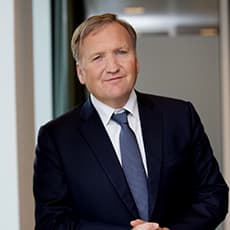 Johan BoerenPartner
Offices
Van Doorne's Overview

We are an independent Dutch firm of lawyers, civil law notaries and tax specialists who focus on both governmental and market-sector clients, including businesses, nonprofits and governmental organisations.

The firm was founded by Pieter van Doorne in 1930. In January of 2004, we merged with Landwell Netherlands, bringing the total number of associates to around 150 lawyers, notaries and tax specialists.

Van Doorne is now one of the ten largest Dutch law firms. In addition to a top-level practice in the Netherlands, we have an extensive international practice with clients mainly in the US, the UK and Germany.



Year this Office was Established: 1930
Number of Offices Worldwide: 4
Lawyers Worldwide: 150
Languages: Dutch, English, French and German
Representative Clients
Gilde Buy-Out Fund - Industri Kapital / Amas
Privatisering van BBA
The Valspar Corporation
CHC Helicopter Corporation / Schreiner Luchtvaart Groep
Derby/Gazelle
Koninklijke Econosto N.V. / Rapido
Greencore-Hazlewood
G-Star
Guilbert/Buhrmann
Isotron / OPG Groep
J&A Beheer B.V. and J&W Beheer B.V.
Kappa/AssiDomän
Oshkosh / Geesink-Norba
Spectris / Philips
Raufoss / SAG
Residex / Bibit
Secon/Louis Féraud
Start
Taylor & Francis / Koninklijke Swets & Zeitlinger
Van Amerongen - Koopman Transport B.V.
Versatel
Westcon / Landis
Xerox
Zurel/Holex
Privatisation Maastricht Aachen Airport
D Reizen
Azlan
Atradius
Debitel
Dell Computer Corporation en Dell Computer B.V.
Dyson B.V. en Dyson Benelux
Fenestrae
Ferring
Group 2000 Nederland B.V.
John Benjamins Publishing Company
Kipling
Kliq
Kluwer
Performance Sailcraft Europe Limited
Luba
Makro
Mercis B.V.
Vanenburg
Viking Schaatsen Fabriek B.V.
XS4ALL Internet B.V.
Zurich
© Van Doorne, 2015