OF PEOPLE…
A large part of the in-house legal department of the future will be shaped by ongoing competition for talent. Traditionally, the best lawyers with the best technical skills have been poached by law firms who were willing to offer the most lucrative wages. To some extent, this pattern still exists, prompting corporate legal departments to work hard to attract the key people they need.
---
In-house legal departments might, however, have an advantage over law firms in certain respects: 'The main purpose of many law firms is still to make the partners wealthier; that is a fact,' states Parker, but this approach to life is not necessarily what new lawyers entering the labour market are looking for. In many respects, the priorities of the new generation entering the marketplace have shifted.
Jeanne Somma, who is the chief client officer and general counsel at Lineal, and an adjunct professor at two American universities, agrees with Isabel Parker. 'Students are picky, nowadays', she says, 'they are not necessarily interested selling their soul for money.'
An important element in the shift of this model is that life as we knew it a few years ago has changed: 'The majority of law firms are based on the partnership model. Arguably, partners have not given a great deal of thought to defining the purpose of a law firm partnership, beyond generating revenues to sustain the partnership for the next generation. This is a missed opportunity,' says Parker, 'working in-house, lawyers are much more have a clear vision of their company's 'North Star' or purpose – for example, as a lawyer supporting a life sciences organisation, your purpose might be to help customers live longer and healthier lives. We know that young lawyers starting out in the profession are much more likely to be purpose-driven, and it is easier for corporate legal teams to give their lawyers a sense of purpose that is aligned with their company's vision than it is for law firms', an ambition that technology contributed to achieving by improving processes and assisting lawyers in their daily tasks.
Recruiters around the world acknowledge that candidates have extended their checklists when they apply for a job, which, as Somma says, 'does not always match the work pace and lifestyle of a first-year associate.
On the company side, recruitment has changed as well. The willingness to add more 'purpose' to their activity has played a part in this tack change, but mostly, corporations worldwide have had to adapt to new relationships with employees and to their customers' expectations.
This attitude has gained popularity within in-house legal teams. When in-house teams recruit, they still look at candidates' legal expertise, of course, but they also look at auxiliary technical skills and general behaviour, generally referred to in recruitment circles as 'soft skills'. Having the right mindset and a sense of collegiality, being able to work as a team, and eagerness to learn, are highly regarded by GCs, as these qualities are essential in building the flexibility and agility a team needs to quickly adapt to economic changes, new regulations, and digitalisation.
The ever-changing nature of the role of GCs (see boxout on the Role of GC) also appeals to many lawyers. 'Students understand that multiple tracks are open to them now', observes Somma, 'many are interested in more than learning about just the law. They want to learn about the technology side and the business side of the law, and from what I can see, I think that, in the future, it is law firms that will struggle to capture the same amount of good talent and keep it; unless they change the way that they attract people and help them grow', she adds.
The shape of the in-house legal department of the future will therefore be likely be determined in no small part by education. 'Law schools might have to rethink their programmes too', Somma expands, 'in a company, many people went to either law school or to business school. This means that from early on, they knew they were going to be a lawyer or a businessperson, and this can be problematic.' Somma's emphasis on law school's curricula is motivated by the fact that they are often centred almost exclusively on legal studies, whilst modern-day lawyers must also understand how businesses operate. In comparison, MBA programmes, which do not provide specialised legal education, often do include courses on contract review and other aspects of the legal side of running a business.
…AND MACHINES
The technology landscape is constantly shifting, making it difficult to anticipate which solutions will be available or required in the future. 'There will undoubtedly be developments in quantum computing, blockchain and AI that lawyers will be able to use – if not tomorrow, then certainly in 15 years' time!' Parker suggests.
Jeanne Somma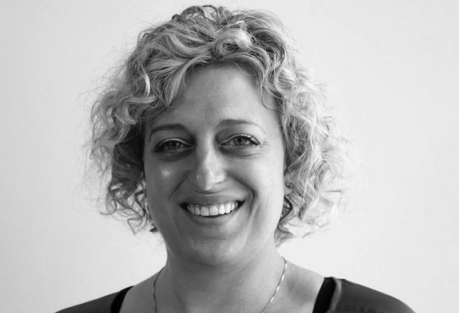 'Law firms have a traditional way of doing things. Take the way most are set up so that billable hours are an imperative, for instance. It causes private practice practitioners to have to build a certain number of hours, and in some cases, to make a certain amount of money. And if you think about it, this is a complete antithesis to the introduction of technology in an organisation. Indeed, the goal of technology is to make individuals more efficient, resulting in them having to work fewer hours. However, if firms implement technology but keep the billable hour objective as it exists now, they will have to capture more work for their lawyers. Alternatively, if technology is implemented efficiently, and results in the automation of certain tasks, junior lawyers will not get the same opportunity for billables that they were before.
In my opinion, this explains why consulting firms are becoming attractive options for lawyers. Indeed, they already have carried out mechanisms so that junior people do not have to bill money instantly.'
'In addition,' Somma adds, 'large consulting firms have successfully tried to capture revenue from legal advice. I think that their success comes from the mindset they have adopted, which is different from the traditional law firms, and a lot more based on their experience of operating companies.'
Nonetheless, we can contemplate the kind of products that are likely to be developed in the short term and who will be developing them. Nowadays, it is not rare to hear of companies that have developed their own client-facing digital solutions intended to help their GCs do their jobs. However, 'I think the real change is going to be driven by the in-house legal teams themselves', Parker says.
Particularly, we are reaching a point where not only do corporate legal teams develop their digital solutions, but they also sell them into the market after white-labelling them. If this trend continues, this could be a significant shift for in-house departments: it would denote both a change in mindset and cultural attitudes within a team, and who will in turn be able to demonstrate their ability to actively bring revenue to their respective company, marking their entry into the heart of the business.
Corporate counsels are just starting to use their unique knowledge and sell it as a full-fledged asset. And as technology matures, it is likely that corporate legal teams will take the matter of digitalisation into their own hands. 'Nowadays many GCs are extremely capable and forward-thinking, and an efficiently run team, equipped with the right technology can deliver real value to the business, without having recourse to expensive outside counsel. With the right mindset, these teams can do a lot for themselves', concludes Parker.
The everchanging role of GC
There is a widely shared consensus among GCs around the world, that their companies always ask more from them. Their role has always been extensible, but over the past few years, their remits have expanded to include countless non-legal-related matters. Taking part in their business' digital transformation strategy, including the transformation of their own team, is one of them.
One might wonder, would this be their responsibility? Isabel Parker is clear the responsibility should absolutely be placed squarely on the GC and their team – and that they should embrace this as an opportunity: 'It is in the interest of GCs to be able to demonstrate value to the business, otherwise, they may lose their opportunity to have their voices heard and to participate in (and benefit from ) the enterprise-wide transformation process.'
Douwe Groenevelt agrees with her: 'Working in-house, nowadays, is not more relaxing than working at a law firm, but it is a lot more dynamic. And being able to partake in various business activities is a chance, it is our chance to learn and be creative', he says, 'yes, this comes with a lot of additional pressure, but I find the job more balanced than when I was a private practice practitioner, and I feel like I am being part of something meaningful.'
Douwe Groenevelt agrees with this conclusion. 'In the future', he says, 'a component of the legal function will be focused on technology, and possibly dedicated to developing tech solutions in-house.'
These, however, remain organisational matters, and the main goal of any team restructuring is to create synergies within an organisation and better integrate the legal function with the rest of the company. 'The way I foresee this', continues Groenevelt, 'is that the corporate lawyers will play an ever-growing role as strategic business partners. And if the in-house departments are asked to do more with the same human resources or less, they will likely have to use technology to simplify, streamline and automate certain tasks, most likely using data to constantly improve the way they work. I also anticipate that these technologies will have to be used conjointly with other functions within the company, like finance, HR, maybe even communication, and other departments that are now still slightly isolated from business, to give operations a boost.'
The idea behind this synergetic approach is also to allow legal departments to right-size their teams. On one hand, this means structuring legal teams around the business. On the other hand, and more generally, it will move in-house legal departments away from their traditional role. 'I see an evolution amongst the very big companies that I work with', notes Somma, 'some companies are litigators by nature – banks, for instance – who have large, robust and experienced legal departments. Others do not have this need at all, because they never get sued or their risk of being sued is minimal, because what they do – like mergers and acquisitions, for instance, does not imply that kind of legal risk. These organisations would have built their team around people who know the ins and outs of contract review. I am convinced that we will see more companies, technology helping, which will follow that route, knowing how their business operates, what their spot is in the marketplace, and what legal risk they are taking.'
Isabel Parker agrees, stating, 'the field can sometimes be a bit conservative, but changes are coming, and lawyers would be well-advised to be prepared.'
Creating Techmeters – measuring the impact of technology
There are several ways to measure the impact of technology on an organisation. The key is to choose the right technology tools from an early stage, as they often come with data collection features that can theoretically measure anything, as Douwe Groenevelt says, 'data is power'.
Nowadays, securing more relevant and reliable data in an automated process is often a decisive rationale for a company to evolve technologically. Facilitating the market entry of a product is important; however, being able to proactively identify areas where more revenue can be generated is pivotal.
From this perspective, data opens up the possibility space for an organisation to explore other avenues. Modern matter case management software can help determine which team has the suitable level of capabilities, availability, and experience to perform a specific task. The system can also track how tasks are being performed, enhance a product's visibility to the customers, and report on the status and progress of a company's litigation matters, for example.
Alternatively, Somma suggests, it is possible for corporate legal departments, to create their own squishy metrics.'The three main elements that most GCs consider when they implement a tech programme, are time, money, and risk.'
In business, time often equates to cost, and GCs divide their assessment between their internal time or cost and external cost. For Ojasvita Srivastava, general counsel at Securitas Group, whatever technology they acquire to support the legal function, GCs should always ask themselves whether 'they work more efficiently from a cost perspective, whether they can do more with their time, and whether, as the result of this implementation, they use their outside counsel less.'
As to the assessment of the risk element, the main question to ask is 'will I sleep better at night if I implement this specific tech plan,' she adds jokingly. However, on a more serious note, the most reliable criteria to consider is 'the number of disputes – whether they are employee issues or external litigations – a department has to deal with, and the time spent resolving them,' Somma continues.
It is necessary, however, that a company learns how to define the kind of metrics it wants to gather. Reaching this level of knowledge might involve a lengthy learning process.
'At the Digital Legal Exchange, we work with some of the world's most advanced corporate legal teams – teams that regularly win awards for their innovative work and their investment in technology – and it is only now, several years into their digital transformation journey, that they have started to reap the benefits of their transformation in the form of data that can be used for genuine business insight,' Parker explains.
Whilst many understand that digital transformation is an obligatory step a company needs to take in order to survive in the world we live in, the drawback is that it does not happen overnight and will require time and energy from GCs.
However, 'leaders of in-house teams who fear they are behind the curve should not be disheartened', adds Isabel Parker encouragingly, 'technology is maturing at pace, and more and more corporate legal departments are transforming successfully.' The achievements of these companies will undoubtedly create valuable benchmarks and motivate other organisations who are at the budding stage of their digital journeys to persist.
---