Few would disagree that the global pandemic has led us into a new era. Many call this the 'new normal'. The term might have been overused, as some media outlets argue, but we cannot dispute that companies around the world are still trying to find their footing with the transformed expectations of their employees, customers, and the societies they contribute to.
---
The developments that have arisen and which are still arising as the result of the pandemic have prompted corporate legal teams to recognise the need to become significantly more responsive, agile, adaptive, and resilient. In this fast-paced environment, technology has a colossal and indispensable role to play.
Isabel Parker, executive director of the Digital Legal Exchange, warns us, though, that 'technology is necessary, but it is not enough on its own.' What she means is that if in-house legal departments intend to become adaptive organisations, they will have to commit to a much more holistic digital transformation.
To conservative and circumspect companies, this may sound like yet another buzzword with little constructive consequences; however, the idea in fact proposes a change in the way companies are structured and the way they work, spanning from their interactions with partners and customers to their relationship with their employees, in order to create a comprehensive digital mindset.
In most cases, the businesses to which in-house lawyers provide support have already embarked on this journey and durably baked digital transformation into their strategies. Isabel Parker observes, 'there is not a single leading corporation today that has not committed to digital transformation in one way or another.'
Occasionally, however, in-house legal departments struggle to make their voice heard and unfairly carry a reputation of being yet another back-office function whose activities only slow down the business. As a result, when the world's way of doing business changed, the legal function was often left behind as the last piece of the jigsaw when it came to digitalisation. This was a source of frustration for both sides. But more often than not, businesses have now come to understand and appreciate the far-reaching changes corporate legal teams are undergoing. Although there can still be a disconnection between the two, businesses are now pushing for legal teams to evolve alongside them.
In this evolution lies an excellent opportunity for legal teams to demonstrate their value to the business. However, the disconnection remains as a crucial hurdle. The vast majority, if not almost all, of the general counsels (GCs) report facing challenges in securing a budget for investments in technology. In the light of the current evolution towards digitalisation, this means that despite businesses pushing for the transformation and for a more proactive approach to risks and legal teams' desire to implement them, there is still a discordance between these aspirations and what is effectively happening on the ground. One way or another, in-house legal departments must find a way to become a different kind of player that works alongside the enterprise to demonstrate tangible value.
Nowadays, GCs openly admit that running a department cost-effectively and coming in under budget is no longer good enough. 'In-house legal departments provide all sorts of advice to the business side of corporations. As a consequence, GCs need to actively demonstrate this contribution', says Douwe Groenevelt, Vice President and deputy general counsel at ASML. This is what investment into legal technology needs to achieve.
From a corporate counsel's point of view, the pressure to start carrying out effective technology policies is also immense. The pace with which the macroeconomic, geopolitical, and regulatory landscape quickly changes and the remits of GCs expand is such that GCs simply do not have the capacity to keep up with the increasing inflow of data without investing in technology.
Isabel Parker explains this bind: 'I do not know of a corporation that is willing to hire hundreds, maybe thousands of heads to deal with this. Technology is the only way to fight this fire.'
For this purpose, GCs need to have a plan: they must invest in the right type of technology that integrates well with other forms of tech already used across the business. 'The legal department sees everything, it touches each part of the business and a huge volume of data flows through legal', explains Parker, 'so corporate legal teams are very well placed to harness that data and use it to provide insight to drive the business forwards.'
'It will soon be standard to use technology to spot opportunities for revenue increase, identify which branch of the company has repeated employment investigations or needs to have extensive training on discrimination, detect revenue leakage through specific commercial contract corpus, or track contract renewals', continues Groenevelt.
These are just a few examples, but what they reveal is that it is this kind of proactive, risk-spotting, risk-preventing, and revenue-generating activities that legal tech need to move towards.
The shift is underway, but it is slow to materialise. The primary reason why this change is so slow for most corporate legal teams, whatever jurisdiction they operate in, is that in most cases, they do not have at hand the benchmarks and data to help them articulate what concrete changes can be implemented.
Isabel Parker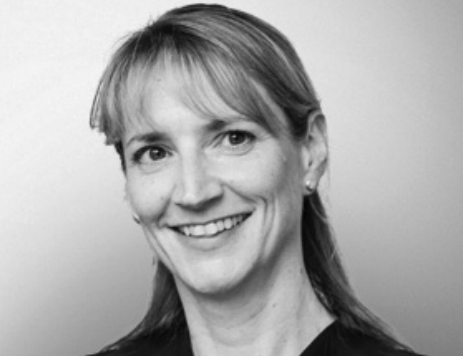 'I am a lawyer. I was trained at a Tier 1 firm, and after moving out of practice, was appointed as chief legal innovation officer, a role I held for a number of years. Since leaving the firm in 2020 I have worked extensively with corporate legal departments. This has given me a unique view of the digitisation priorities and challenges facing both private practice and in-house legal teams.
I left private practice to work as the executive director of the Digital Legal Exchange (the Exchange), which is a not-for-profit organisation that works with corporate legal teams to help accelerate their digital transformations. The Exchange is not so much focused on legal operations, although this is obviously an important part of the picture. Rather, the Exchange goes beyond legal operations and legal tech, to help GCs transform their corporate legal department as part of the business's wider enterprise digital transformation.
The members of the Exchange are global multinationals from all around the world. We offer them a safe space where they can share learnings with other members. The Exchange is supported by a faculty, composed of thinkers and doers from academia, GCs, businesspeople, and technologists. Members share their experiences, explain how they are progressing in their digital journey, and help each other through. It is a very supportive community, allowing senior legal and businesspeople (who despite being great leaders, may struggle to have these conversations) to share with and learn from others.
We have seen a significant shift over the past two years in how legal departments are approaching digital transformation. The GC – and the legal department as a whole – is now much less likely to be perceived as being a business blocker. That once-popular perception has changed. At the Exchange, we recently surveyed our members on their digital maturity. As part of the research process, we asked senior leaders from the corporate legal team and the business to choose, from a list of options, what they saw as the biggest obstacle to change in their organisation. We genuinely expected that the top choice would be that the legal department is not empowered to digitise, or that legal are not perceived as changemakers. But those options were right at the bottom of the list. This confirms that a fundamental change has happened. Corporate legal teams are ready to digitise, and the business wants and expects legal to digitise. Legal leaders now need support in deciding where to go next, and how to use data and technology, combined with a digital mindset, to help the business achieve its goals. I see a huge opportunity in the market for the right kind of advice and support to help GCs deliver more value to the business through digitisation.'
---