BoardRoom Limited
Accounting | Australia
http://www.boardroomlimited.com.au
tel: 61292909600 | fax: 61292790664
Level 12, 225 George Street | Sydney | New South Wales | 2000 | Australia
---
Main Contacts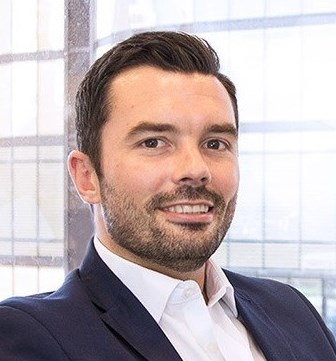 Tom BloomfieldGeneral Manager, Corporate Secretarial Services
Offices
Sydney, Australia | Brisbane, Australia | Melbourne, Australia | Beijing, China | Chengdu, China | Hong Kong, China | Shanghai, China | Shenzhen, China | Suzhou, China | Johor Bahru, Malaysia | Kuala Lumpur, Malaysia | Penang, Malaysia | Singapore, Singapore
BoardRoom Limited's Overview
BoardRoom is a leading provider of professional services in the Asia-Pacific region, with over 6,000 domestic and inbound foreign companies managed out of our offices in Australia, Singapore, Malaysia, Hong Kong and China. Corporate Secretarial, Payroll, Accounting, Taxation, Employee Share Plan Management, and Share Registry management services.

BoardRoom in Austalia is a fully owned subsidiary of the SGX-listed BoardRoom Limited, an entity that has been successfully operating for over 50 years and recognised as Forbes Asia's Top 200 Companies under a Billion.

With over 600 dedicated employees, BoardRoom is an organisation which prides itself on innovation, exceptional service, and the ability to provide a flexible approach to meet their clients' needs. The group is the partner of choice for many Fortune 500 multinationals, public-listed firms and privately-owned enterprises.
Articles
Corporate Governance in advance of an IPO
BoardRoom Limited, May 2018

This chapter addresses a common mistake made during the initial public offering (IPO) process: corporate governance as an afterthought. Corporate governance plays a key role in preventing corporate crimes, adding shareholder value, ensuring financial health and assisting in long-term sustainable growth. This chapter includes (1) a comparison of Australia's corporate governance regimes to similar corporate governance regimes in the U.S. and the U.K...
Press
Boardroom to join forces with Symphony House Subsidiaries, strengthening regional network as the largest share registry and corporate services provider in Malaysia
BoardRoom Limited, July 2018

Boardroom Limited has entered into a conditional share sale agreement with Symphony House Sdn Bhd on 13 July 2018 for the proposed acquisition of (i) Symphony Corporatehouse Sdn Bhd, and its subsidiary Sky Corporate Services Sdn Bhd, (ii) Symphony Share Registrars Sdn Bhd, and (iii) Malaysian Issuing House Sdn Bhd Boardroom Limited, together with the Symphony House Subsidiaries, will command an industry-leading combined market share in the share registry, corporate secretarial, and outsourced corporate services sector in Malaysia, paving the way for more growth opportunities in the Asia-Pacific...
© BoardRoom Limited, 2018