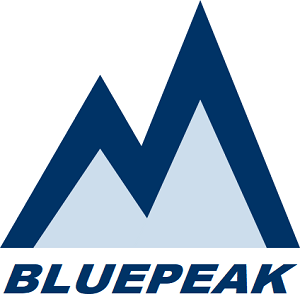 Bluepeak
Investment Banking | Mainland China, China
www.bluepeakgroup.com
tel: (86) 21 2319 3376 | fax:
Tower A, 2nd Floor, SOHO Fuxing Plaza 388 Madang Road | Shanghai | Mainland China | 200020 | China
---
Representative Clients










Bluepeak's Overview
Established in 2006, Bluepeak is a middle-market strategy and M&A advisory firm in Asia, with strong focus on cross-border transactions. Bluepeak is experienced in assisting clients in addressing strategic and financial challenges through the development and execution of strategy, M&A, joint-venture and/or private placement. Bluepeak covers a broad spectrum of industry verticals, including retail/consumer products, pharmaceuticals and healthcare, automotive and diversified industries, chemicals, business and financial services, technology etc..

- M&A Advisory: We offer buy-side and sell-side deal advisory, including leveraged transaction, spin-off or divestitures, going private, corporate restructuring and joint-venture etc..

- Private Placement: We raise capital from venture capital or private equity firms in a wide range of sectors, covering venture or growth capital, mezzanine debt financing, convertible securities etc..

- Transaction Support: We provide various transaction support services, such as M&A or JV target search, valuation, market or commercial due diligence, structuring or negotiation, and post-deal planning or strategic business development.

- Strategy Advisory: We offer middle market clients with market entry or business development related strategy development, feasibility study, business plan development, M&A strategy and go-to-market strategy etc..

We specialize in cross-border strategy and M&A advisory services related to market entry, strategic business development, M&A, joint-venture and other transactions, with particular focus on middle market companies, private equity firms and their portfolio companies. As an independent advisory firm, Bluepeak is highly professional and result-oriented. We offer tailored strategy and M&A advisory services to our clients through the entire transaction spectrum. We have extensive China/Asia experience with broad ranges of in-depth sector knowledge and strong local business network and connections, providing clients with international quality service to address issues with significant strategic impact. With cross-cultural international team and diversified ethnic background, we could leverage our local market know-how with our global business partnership network, having strong access to both financial and strategic investors locally and globally.
Year this Office was Established: 2006
Professionals
Partners

Bruce RobinsonManaging Director
---
Professionals
© Bluepeak, 2018