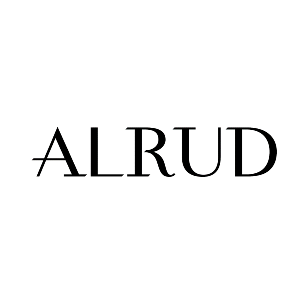 ALRUD Law Firm
Legal Services | Russia
www.alrud.com
tel: +7 495 234 9692 | fax: +7 495 956 3718
6nd Floor, 17 Skakovaya Str. | Moscow | 125040 | Russia
---
ALRUD Law Firm's Overview
Established in 1991 by Senior Partners Maxim Alekseyev and Vassily Rudomino, ALRUD is widely recognized as one of the leading and most reputable Russian law firms.
We provide the full scope of legal services to local and international clients in the areas of corporate/M&A, competition/antitrust, banking & finance, intellectual property, commercial law, data protection, dispute resolution, inward investment, employment, restructuring/insolvency, real estate and tax.
Our clients include blue-chip multinationals, privately owned companies and Russian State-owned enterprises.
Outside of our domestic market, our clients are spread across Europe, Asia, North and South America.
ALRUD serves clients across a range of industries including energy and natural resources, mining, banking and finance, consumer goods and retail, investment management, government and public services, healthcare, life sciences and chemicals, industrials, technology, media and telecoms, transport and logistics.

Year this Office was Established: 1991
Lawyers Worldwide: 100
Notable

Press
ALRUD Tax team prepared presentation on Investment regimes in Russia
ALRUD Law Firm, May 2018

The presentation contains information about types of Investment regimes available in Russia (e.g. Special Economic Zones and Advanced development territories), description of advantages and opportunities for investors in the field of government relations and tax. Among other things, it includes schematic maps of area, where investment regimes may be applied, which could be useful for a wide range of potential investors in Russia. Full version of the presentation is available under the link: http://www.alrud.ru/upload/medialibrary/01e/ALRUD_Investment%20regimes...
ALRUD in Merger Market rating
ALRUD Law Firm, January 2018

January 4th, reputable global information and analytical agency Merger Market published 2017-year report with the rating of the most successful law firms in M&A field. The rating includes firms that showed best results in 2017 by deal count and by deal value. ALRUD Law Firm strengthened its positions on Russian market and was highly ranked in some European countries ratings due to its broad expertise and vast experience in cross-border deals. Thus, ALRUD occupied strong positions in Russia – 4th and 7th place by deal count and deal value respectively; took up 14th and 4th places by deal count in Germany and DACH region (Germany, Austria, Switzerland)...
© ALRUD Law Firm, 2018