Lowenstein Sandler LLP
Legal Services | New Jersey, USA
https://www.lowenstein.com/
tel: +1 973 597 2500 | fax: +1 973 597 2400
One Lowenstein Drive | Roseland | New Jersey | 07068 | USA
---
Main Contacts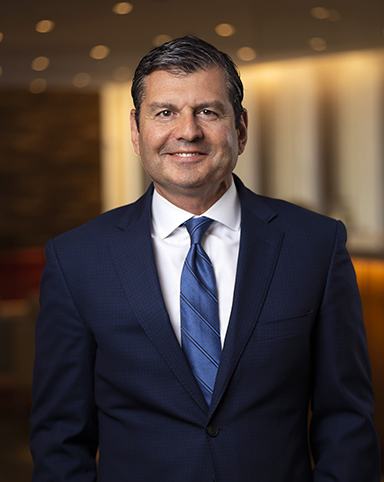 Zachary D. RosenbaumPartner and Chair, Global Capital Markets Litigation Group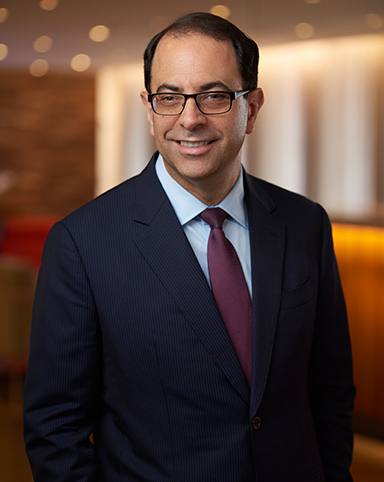 Gary M. WingensChairman and Managing Partner
Lowenstein Sandler LLP's Overview
Lowenstein Sandler is a national law firm with approximately 275 lawyers in New York, Palo Alto, New Jersey, Utah, and Washington, D.C.
We have built a reputation for pursuing every matter with creativity and passion. Our lawyers are guided by four core values:
An intense devotion to client service
An entrepreneurial approach to finding solutions
The ability to anticipate rather than just respond to client needs
Strong relationships based on mutual trust with our colleagues, our clients and our community

The firm represents leaders in virtually every sector of the global economy, with particular emphasis on investment funds, life sciences, and technology. Recognized for its entrepreneurial spirit and high standard of client service, the firm is committed to the interests of its clients, colleagues, and communities.


Year this Office was Established: 1961
Number of Offices Worldwide: 5
Lawyers Worldwide: 275
Languages: Arabic, Chinese, English, French, Gaelic, German, Hebrew, Italian, Korean, Polish, Portuguese, Russian, Scottish, Spanish, Ukranian, Welsh
Notable

Articles
Remain on Guard: Lessons for Trade Creditors in a post-Toys "R" Us World
Lowenstein Sandler LLP, June 2018

In today's retail bankruptcy environment, obtaining "critical vendor status" is not enough. Many predict that 2018 will continue being an active year in retail bankruptcies, especially for highly leveraged retailers. Since our last article, numerous well-known retailers have filed for protection under the Bankruptcy Code, including: Bon-Ton, Claire's, Nine West, and Toys "R" Us. Not even one of the most profitable holiday seasons in recent history should put retailers at ease. For trade creditors, one overarching theme remains the same: be on guard, and protect your rights...
How to Survive a Late Notice Challenge in an Environmental Insurance Coverage Action
Lowenstein Sandler LLP, January 2018

Since the mid-1980's, environmental insurance coverage claims have been the most complex of insurance coverage claims. Insurance companies usually will not voluntarily provide coverage for gradually-occurring environmental claims without a fight, which typically takes the form of insurance coverage litigation that can be costly and time-consuming. A policyholder must overcome many hurdles to obtain coverage for an environmental claim. This article discusses the threshold issue, whether the policyholder's notice to the insurance company was timely. This is the issue that you must overcome just to get to first base in the dispute...
Press
Lowenstein Represents Motus GI Holdings, Inc., in $18 Million Medical Technology IPO
Lowenstein Sandler LLP, February 2018

Lowenstein represented medical device company Motus GI Holdings, Inc., in an $18 million IPO involving the sale of 3.5 million shares priced at $5 per share. Shares started trading on February 14, 2018. Piper Jaffray and Oppenheimer & Co. are underwriting the offering. An Israel-based development stage company now operating in the United States, Motus specializes in colonoscopy-related medical technology designed to enhance procedural quality and cost-effectiveness. The company intends to invest the newly generated funds in commercializing its technology...
Lowenstein Represents Altair Engineering in $156 Million IPO
Lowenstein Sandler LLP, December 2017

Lowenstein represented Altair Engineering, Inc. (Nasdaq: ALTR) in its $156 million initial public offering of Class A common stock. The shares began trading on NASDAQ Global Select Market under the ticker symbol "ALTR" on November 1, 2017. J.P. Morgan Securities LLC, RBC Capital Markets, LLC and Deutsche Bank Securities Inc. acted as bookrunners for the offering. William Blair & Company, L.L.C. and Canaccord Genuity Inc. acted as co-managers. Altair is focused on the development and broad application of simulation technology to synthesize and optimize designs, processes and decisions for improved business performance...
© Lowenstein Sandler LLP, 2018