Waller
Legal Services | Tennessee, USA
www.wallerlaw.com
tel: +1 615 244 6380 | fax: +1 615 244 6804
511 Union Street | Nashville | Tennessee | 37219 | USA
---
Main Contacts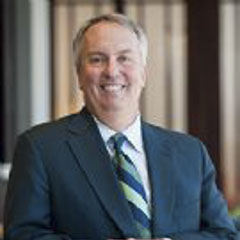 John C. TishlerPartner
Waller's Overview
Waller: delivering business solutions by combining world-class legal skills with a deep understanding of our clients' strategic objectives.

Waller helps businesses and individuals throughout the United States and abroad achieve financial and strategic goals in a wide range of transactional, regulatory and litigation matters.

Waller's deep roster of experienced business lawyers addresses the legal needs of clients in transactional matters involving mergers and acquisitions, joint ventures, divestitures, commercial finance, securities, restructuring, real estate, tax and the expansion or relocation of business operations.

A trusted advisor to many of the leading companies in the highly regulated healthcare industry, Waller has earned a national reputation for creative insight and professional commitment and is recognized as one of the nation's largest healthcare law firms by Modern Healthcare.

Waller has ranked among "America's Best Corporate Law Firms" by Corporate Board Member magazine since 2000, and 75 percent of Waller partners are AV-rated by Martindale-Hubbell.

Waller's commitment to service is highlighted in the following quotations from recent editions of Chambers and Partners' America's Leading Lawyers for Business:

"[We] had a very good experience with Waller and the ultimate success of this project will be in great part due to its team."

"There is nothing this distinguished outfit does not know about the healthcare industry."

"Waller stands out for the quality of services in the corporate arena. Aimed at the middle market, the team operates on a national level."

"This first class giant flexes its corporate muscle in many complex transactions. The thoroughly professional and knowledgeable team has experience of all business cycles."
Year this Office was Established: 1905
Number of Offices Worldwide: 4
Lawyers Worldwide: 200
Notable

Articles
Reversing the Ban on Nursing Home Arbitration Agreements
Waller, June 2018

The hits keep coming to plaintiffs' attorneys seeking to invalidate nursing home arbitration agreements. Last year, the plaintiffs' bar could smell victory when the Centers for Medicare & Medicaid Services (CMS) announced its new rule banning arbitration clauses in nursing home admission contracts. But a victory lap was premature as CMS announced in January 2017 that it would delay enforcement of the rule, citing legal challenges to arbitration agreements, discussed at lengthhere. For instance, a Mississippi federal court granted several healthcare groups' request for an injunction barring implementation of the rule towards the end of 2016...
Does Your Bank's Website Invite ADA Lawsuits?
Waller, May 2018

Does your bank have a website? Unless your bank uses an abacus to tally deposits, the answer is probably yes. If so, do you know if your bank's website complies with the Americans with Disabilities Act ("ADA")? Did you even know that your website might be subject to scrutiny under the ADA? Let's discuss. The ADA entitles individuals with a disability to "full and equal enjoyment of the goods, services, facilities, privileges, advantages or accommodations of any place of public accommodation." 42 U.S.C. § 12182(a)...
Press
Middle-market deal lawyer joins Waller in Chattanooga
Waller, May 2018

R. Tyler Hand, a veteran transactional attorney with extensive middle-market experience, has joined Waller Lansden Dortch & Davis, LLP, the law firm announced today. Hand joins Waller�s Chattanooga office which opened in March 2018 with the arrival of a prominent team for M&A, private equity and mezzanine finance...
Chambers USA Recognizes 37 Waller Attorneys; Cites National Healthcare Status
Waller, May 2018

Waller, a leading provider of legal services to the healthcare, financial services, retail and hospitality industries, announced today that 37 of its attorneys across 12 practice areas were ranked in the 2018 edition of Chambers USA, an annual publication that ranks law firms and lawyers across the United States through independent interviews with clients and members of the legal community at outside law firms...
© Waller, 2018