Deacons Advised on the Debut Issue of Green Bonds by Guangzhou Metro
Deacons advised Guangzhou Metro Group Co., Ltd. (Guangzhou Metro) on its issuance of offshore green bonds due 2026 in the aggregate amount of US$200 million. It marks the first issuance of offshore green bonds by a stated-owned enterprise in the Guangzhou city.
The net proceeds of the issue of the notes will be allocated to finance and/or refinance Eligible Green Projects as defined in Guangzhou Metro's Green Finance Framework. Sustainalytics has provided a second party opinion on the environmental credentials of Guangzhou Metro's Green Finance Framework and its alignment with the Green Bond Principles 2021. In addition, the notes have been certified by Hong Kong Quality Assurance Agency.
With a coupon rate of 1.579% per annum, the notes were issued by Guangzhou Metro's wholly-owned subsidiary, Guangzhou Metro Investment Finance (BVI) Limited, and are guaranteed by Guangzhou Metro Investment Finance (HK) Limited, with the benefit of a keepwell deed and a deed of equity interest purchase undertaking by Guangzhou Metro. The notes are listed on the Hong Kong Stock Exchange.
Deacons has acted as international counsel to Guangzhou Metro since its debut issuance of offshore bonds in 2015. Our team for this transaction was led by Kevin Tong and Icarus Yuen (Partners of our Corporate Finance Practice Group), who were supported by Christine Li (Consultant) and Crystal Wan (Associate).


---
DFDL Acted for Lendable on the USD 10 Million Loan to Workmate
DFDL Thailand and Indonesia acted for Lendable on the USD 10 million loan to Workmate, a Singapore-headquartered informal workers marketplace. It will use the amount to onboard more workers in Indonesia and Thailand.
DFDL advised Lendable on all legal aspects of the transaction and given the complex nature of financing regimes in both Thailand and Indonesia, it was a comparatively elaborate transaction. DFDL team was led by Vinay Ahuja (Partner, Head of Regional Banking, Finance & Technology Practice & Head of Indonesia Practice) based in Bangkok, and supported by Nipaporn Supha-Utchaichan (Partner & Thailand Deputy Managing Director), Panida Agkavikai (Legal Adviser) and Benjawan Butkrut (Junior Legal Adviser) for Thailand and by Andi Zulfikar (Partner, Mataram Partners), Deby Tridata (Legal Adviser) and Reza Haryo (Legal Adviser) for Indonesia.
Workmate is Lendable's first client with a presence in Thailand. Founded in 2015 with the name Helpster, Workmate provides a platform that allows businesses to simplify its workforce management from recruitment to operations.


---
Kochhar & Co. Advises on Perigord and DigitalOnUS Acquisitions
Kochhar & Co. advised Indian technology giant, Tech Mahindra on the acquisition of 70% stake in Perigord Asset Holdings Limited ("Perigord"), a digital workflow and artwork, labelling and BPO services firm.
The strategic acquisition will help Tech Mahindra augment expertise in the global pharmaceutical, healthcare, and life science (HLS) sectors. As per the formal announcement, Tech Mahindra is expected to leverage Perigord's expertise and offerings to extend capabilities towards delivering efficiency and automation levers, across sectors including consumer-packaged goods (CPG), medical devices and over the counter (OTC) products to enable growth and scalability in the future. The acquisition is a part of Tech Mahindra's long-term growth plan to build a presence across key markets in Ireland, Germany, USA, and India with enhanced global delivery.
The transaction was led by Partner Sarika Raichur and supported by Senior Associate Sidhartha Jatar.
Our role involved conducting legal due diligence on the Indian target companies, liaising with Acquirer's in house teams; rendering structure advice; drafting, negotiating, and settling of all transaction documents such as the Share Purchase Agreements and providing all related legal advice till closing of the transaction as well as conducting closing and rendering post-closing advisory.
Tech Mahindra's Acquisition of DigitalOnUS
Kochhar & Co. advised Tech Mahindra on its acquisition of DigitalOnUs Inc, a hybrid cloud and DevOps services provider, for a consideration of upto US $120 million. Tech Mahindra has acquired 100 per cent stake in the organisation to strengthen cloud-native development, hybrid cloud infrastructure, and SRE (Site Reliability Engineering) automation.
The strategic acquisition is expected to enhance Tech Mahindra's capability in cloud native engineering, and better equip it to develop cutting-edge digital solutions for customers, scaling up near shore delivery capability. The transaction was led by Partner Sarika Raichur and supported by Senior Associate Devashish Jad and Associate Anushka Agarwal.
Our role involved conducting legal due diligence on the Indian target companies, liaising with Acquirer's in house teams; rendering structure advice; drafting, negotiating, and settling of all transaction documents such as the Share Purchase Agreements and providing all related legal advice till closing of the transaction as well as conducting closing and rendering post-closing advisory.


---
MinterEllisonRuddWatts Advises Traction on Demand on New Zealand-headquartered Trineo Acquisition
North America's largest dedicated Salesforce consulting and application development firm, Traction on Demand (headquartered in Canada) has acquired the business and assets of New Zealand-headquartered Salesforce partner, Trineo.
Traction's expansion into Australasia brings together two leading Salesforce software consultants and application developers, while continuing to grow Traction's footprint in Australasia. Most of Trineo's employees have transferred to Traction as part of the transaction.
Leading law firm, MinterEllisonRuddWatts advised Traction on the acquisition.
The law firm's team was led by Corporate partners Mark Stuart and Tom Maasland. The core transaction team included Senior Associate James Marriner, Employment Partner June Hardacre and solicitors Ursula Monney and Peter Wigglesworth.
Partner Mark Stuart said: "This was a fantastic opportunity for both Traction and Trineo. It is one of those rare times where two organisations have a real synergy and come together to provide the market and clients with an unparalleled offering of industry-leading expertise."
The team advised on all New Zealand aspects of the transaction including completing focused due diligence on specific aspects of the Trineo business, assisting Traction with negotiating the asset sale and purchase agreement, and providing Traction's HR and People team with advice regarding the onboarding of employees in New Zealand. Buddle Findlay advised Trineo.


---
Kudun and Partners Successfully Represented a Leading Telecommunication Provider and its Subsidiary in Objecting to a 'Class Action Request' with Claimed Amount was Over THB 114 Billion (USD 3.4 Billion).
Our firm successfully objected to a 'class action request' brought against one of the country's leading telecommunication providers and its subsidiary, where the claimed amount was more than THB 114 billion (USD 3.4 billion).
'Class actions' were introduced to protect a class of persons who are entitled to the same rights deriving from the same factual and legal issues. This implies that if a person who filed the claim wins, the other persons within the same class will also automatically win the case. A person can initiate a 'class action' by filing a 'class action request' together with his complaint with the competent court. A 'class action request' will be considered by the Court of First Instance, subject to review by the Court of Appeal. The Court of Appeal's decision on this request shall be final.
Back in 2018, a small group of consumers filed a 'complaint' together with a 'class action request' alleging that our client miscalculated their mobile phone service fees and demanded that our client pay monetary damages together with punitive damages of five times the said monetary damages. According to Somboon, partner and co-head of Dispute Resolution Practice of Kudun and Partners,
"Although the amount of claims by the small group of consumers (THB 2,790 per consumer) is relatively small, because our client has more than 41 million users, the total claimed amount could be as high as THB 114 billion (USD 3.4 billion) if the court rules that this is a class action case."
In the Court of First Instance's proceeding, we helped our client in opposing the class action request.
"It was a fierce fight but eventually, the Court of First Instance ruled in our clients' favor and dismissed the 'class action request," added Pariyapol, partner and co-head of Dispute Resolution of the firm.
The group of consumers decided to appeal, and we continued to assist our client in objecting to their appeal. On August 3, 2021, the Court of Appeal rendered its decision to uphold the Court of First Instance's 'class action request' dismissal order.
Somboon added,"With the latest decision made by the court, this could create a precedent and have a substantial impact on the telecommunication industry."
The case was led by Somboon Sangrungjang and Pariyapol Kamolsilp, partners and co-heads of Dispute Resolution, with assistance from associates, Attapon Tanasanti and Chanamas Aura-Ek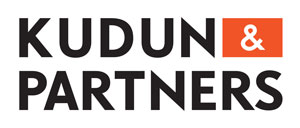 ---
MinterEllison Advises Ena Respiratory to Enable Investment Into COVID-19 Treatment
Ena Respiratory Pty Ltd has received $32 million investment backed by Andrew Forrest's Minderoo Foundation, Brandon Capital and Uniseed towards a nasal spray that could assist in the treatment of COVID-19.
MinterEllison has advised Ena Respiratory Pty Ltd, an investee company of the Medical Research Commercialisation Fund managed by Brandon Capital, on its demerger and transformative funding round for the development of its INNA-051 spray.
The spray is soon to start human studies, and could be used to treat several respiratory viruses, including COVID-19.
Ena Respiratory received $32 million in funding from The Minderoo Foundation, Brandon Capital and Uniseed to help with this research. MinterEllison acted for Ena throughout these transactions. The team also provided specialist corporate structuring and intellectual property advice throughout the new investment process.
MinterEllison partner James Hutton said: "We're delighted to support Ena Respiratory through this transformation as it researches and develops medical products that could have an enormous impact of the community's health and wellbeing.
"The COVID-19 pandemic has, more than ever, highlighted the critical role of medical research and life sciences in our community. We're proud to assist the team at Ena Respiratory through a range of complex transactions to help support their important work," he added.
Mr Hutton was assisted by others in the MinterEllison team, including Nicole Reid, Alexander Persano and Josh Carfi.


---

JEANTET ADVISED LBO FRANCE ON THE ACQUISITION OF A MAJORITY STAKE IN BAOBAG
Jeantet advised the investment fund LBO France on the acquisition of a majority stake in the French company Baobag, alongside AfricInvest, BNP Paribas Développement and the management team, led by Fabrice Saffré.
Founded in 1985, LBO France, the leading private equity firm in France with €6.3 billion of capital raised, holds stakes in 37 companies and contributes to their development in many sectors of activity (fashion, science, health, real estate, digital, etc.).
Created in 2007, from the merger of Sacherie du Midi and Framapack, Baobag is the French leader in the design and distribution of large-capacity flexible packaging, particularly for industry, agriculture, the food industry and construction.
Jeantet (legal advisor of LBO France): Philippe Matignon (partner), Pascal Georges (counsel), Camille Perodeau and Vianney Birot (associates) on corporate aspects, Calixte Glotin (associate) on financingaspects.
The management team was advised by Altaïr Avocats (Pierre Gramage, Jeanne Mucchielli). AfricInvest was advised by Stephenson Harwood (Guillaume Briant).
The sellers (iXO Private Equity and Bpifrance) were advised by EY Société d'Avocats (Maureen Perchicot, Faustine Carrière).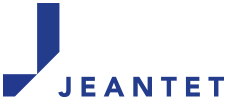 ---
BOYANOV & Co. Advised J.P. Morgan and Wilmington Trust on the Accession of a Bulgarian Subsidiary of Alvogen in Two Facility Agreements
BOYANOV & Co. advised J.P. Morgan and Wilmington Trust in their capacity as Agent and Security Agent in relation to the accession of the Bulgarian entity Alvogen Pharma Trading Europe EOOD as additional guarantor to loan agreements of a total amount of more than EUR 2 bln. The company is part of the Alvogen group – a global privately owned pharmaceutical company focused on developing, manufacturing, and selling generic, brand, over-the-counter (OTC), and biosimilar products for patients around the world, whose CEE business was acquired in 2019 by Zentiva.
BOYANOV & Co. advised the Agent and the Security Agent in relation to the entry of the Bulgarian subsidiary into a senior facility agreement and a second lien facility agreement as a guarantor and the Bulgarian law-related security.
The accession was completed on 24 August 2021.
BOYANOV & Co.'s team was led by finance partner Damian Simeonov and included finance senior associate Ralitsa Nedkova.


---
Springboard Advises on the Cross Border Sale of Clearcomm Group
Springboard Corporate Finance is delighted to announce that it has advised the shareholders of network integrator Clearcomm Group on the cross border sale of the business to Indian-quoted Sterlite Technologies (STL) in a deal valued at £15.5m.
Clearcomm is a nationwide operator providing end-to-end network integration services across all sectors of the telecoms industry.
Client on Springboard
"We are delighted with the support and guidance Springboard has provided. It has been a long, unfamiliar process for us and the Springboard team were with us every step of the way." -- Richard Breffitt, Director – Clearcomm Group
Dr Anand Agarwal, STL chief executive said "With the addition of Clearcomm's network integration expertise to STL's optical connectivity and data centre integration capabilities, we are uniquely positioned to help our customers deliver the most advanced, deep-fiberised digital networks."
Clearcomm Directors; Stuart Evans and Richard Breffitt, will retain 20% of business and continue managing Clearcomm to support the delivery of the growth plan. They commented: "STL has a global vision for enabling digital transformation and has set off on an exciting growth journey. We at Clearcomm are looking forward to adding value with our network integration specialisation and being an integral part of this growth story."
Clearcomm was advised on the deal by Springboard Partner Simon Ward, Assistant Director Jamie Berry and Manager Thomas Hammond. Simon commented "we are delighted to have supported Stuart and Richard on the sale of Clearcomm. Completing another international transaction over the Covid period presented a number of complexities, we are really pleased to have helped to navigate these and successfully complete the transaction."


---
NNDKP Assists a Syndicate of Banks in Connection with a New 278 Million Lei Financing Granted to Rodbun Group
Nestor Nestor Diculescu Kingston Petersen (NNDKP) successfully assisted a syndicate of banks consisting of Banca Comercială Română (as mandated lead arranger, bookrunner, documentation agent, facility agent, security agent and lender), CEC Bank (as mandated lead arranger and lender), Raiffeisen Bank (as mandated lead arranger and lender), Banca Transilvania and Banca Românească (as lenders), in connection with a new financing of lei 278 million (approximately EUR 56,3 million) granted to Rodbun Group, one of the leading agro-business companies in Romania.
Rodbun is a fully Romanian-owned integrator of agricultural products and solutions, established in 2002. The company will use the syndicated loan to refinance its existing loans, to cover its working capital needs and to support its development plans. The credit facility consists of two tranches: one revolving loan facility in the amount of lei 249 million and one term loan facility in the amount of lei 29 million. The NNDKP team was coordinated by Valentin Voinescu, Partner in the Banking and Finance practice, and included Alexandru Ciambur and Cătălina Dan, Associates in the same practice.
We believe in the future of the agricultural sector in Romania and we consider that it is important to support the entrepreneurs who invest in smart solutions and the Romanian farmers in their efforts to improve their yields. The legal advice provided in this transaction reflects a very good understanding of the agricultural sector - a key element for designing and implementing optimal financing solutions. The NNDKP team had a practical and commercial approach, which took into account the specific needs of the Rodbun group", stated Ana Maria Samuilă, Head of Agribusiness Department, BCR.
This new financing granted to Rodbun demonstrates, on the one hand, the major potential this company has, and on the other hand, the trust that Romanian banks place in entrepreneurs and the agricultural sector in general in this country. We are pleased that we had the opportunity to be involved in the second financing that was granted this year to Rodbun by the syndicate of banks and to contribute, indirectly, to the evolution and consolidation of this Romanian-owned company", stated Valentin Voinescu, Partner at NNDKP.
NNDKP's recent portfolio in the field of syndicated loans offered in support of the agribusiness sector in Romania includes some of the most substantial credit facilities that have been granted in the past years on the local market, such as:
the facilities granted to Rodbun group:

in the amount of approximately EUR 17,2 million, in 2021;
in the amount of approximately EUR 55 million, in 2018

the credit facility in the amount of EUR 20 million granted to AAylex Group, a Romanian company active in the food sector, for the expansion of the group in Romania, through the acquisition of Banvit Foods Romania.
the credit facility in the amount of approximately EUR 90 million granted in 2020 to Carmistin group, one of the leading players on the agrozootechnical market in Romania, and
the financing of EUR 324 million granted in 2019 to Ameropa (Azomures SA, Ameropa Grains SA and Chimpex SA), operating in the fertilizers, seeds and pesticides sector.
The NNDKP banking and finance team is constantly involved in complex projects concerning corporate finance, project finance, acquisitions of financial institutions and international and local companies, or public sector finance. Over the last three years alone, the members of the team were involved in financing transactions amounting to more than EUR 3.5 billion in sectors such as agribusiness, energy, real estate, infrastructure, FMCG, production or technology.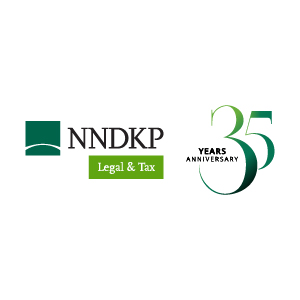 ---
Chrysostomides Advocates & Legal Consultants Advises on First Ever IPO of an Overseas Incorporated Company to List Exclusively on the Moscow Stock Exchange
Chrysostomides Advocates & Legal Consultants has advised on the USD 500 million Initial Public Offering of United Medical Group CY PLC, Russia's leading multidisciplinary premium-class healthcare services provider operating under the European Medical Center brand, on the Moscow Stock Exchange. The secondary sale consisted of USD 500 million of GDRs sold by United Medical Group's owners, including majority shareholders Igor Shilov, Egor Kulkov and Roman Abramovich.
The transaction is the largest IPO of medical clinics in Eastern Europe to-date, and is believed to have paved the way for more overseas incorporated companies to sell equity instruments on the Moscow Stock Exchange.
Anna Rossides and Eleni Shiarly led the team from our firm that advised on the transaction.


---
Heuking Advises The Naga Group AG on Capital Increase
Dr. Thorsten Kuthe of Heuking Kühn Lüer Wojtek and his team advised The Naga Group AG on a capital increase. Naga Group will be issuing some 4.2 million new shares at a placement price of EUR 5.40 per share, generating issue proceeds of EUR 22.7 million. The company intends to use the net proceeds from the capital increase to accelerate its marketing and growth activities and expand international growth.
As part of the capital increase, Apeiron Investment Group Ltd, the private investment company of businessman and investor Christian Angermayer, and Igor Lychagov, founder of Exness (one of the world's largest brokerage firms with a monthly trading volume of USD 1 trillion), joined as new strategic and long-term investors. In addition to participating in the capital increase, Apeiron entered into a share purchase agreement with its Elevat3 strategy, operating in partnership with Peter Thiel's Founders Fund, to purchase a block of shares from FOSUN Group and is in negotiations to acquire additional shares from other shareholders. These transactions are subject to regulatory approvals. In total and upon full completion, Apeiron is targeting a stake of approximately 22 percent in NAGA.
Naga Group combines a social network with a trading platform, crypto infrastructure, and payment applications. Founded in 2015, the company has about one million customers and 300 employees. The platform allows for exchanges with other traders, provides autocopy features for successful members' trades for millions of transactions.
Kuthe's team had already advised Naga on its IPO in the Scale segment in 2017 and most recently on a convertible bond issue.

Counsel to Naga Group
Heuking Kühn Lüer Wojtek:
Dr. Thorsten Kuthe (Lead, Capital Markets),
Anna Richter, LL.M.,
Stefan Westerheide, LL.M. oec,
Meike Dresler-Lenz,
Linda Karl,
Ebru Köroglu (all Capital Markets) all Cologne

---
Shoosmiths Advises on French Connection Takeover Bid
Leading UK law firm Shoosmiths has advised MIP Holdings on a £29 million recommended offer for French Connection Group PLC, in a major milestone deal set to take the fashion retailer private.
The Shoosmiths' team was led by partner Richard Millington working alongside fellow corporate partner Andrew Millar and banking partner Tim McNamara. The deal, which is due to complete at the beginning of November, cements the law firm's award-winning expertise in the retail sector, having recently acted on other noteworthy transactions including the sale of Jaeger to Marks & Spencer and the sale of Oasis and Warehouse to Boohoo.
The proposed acquisition marks a significant development within the Manchester business sector, with both MIP Holdings and the Shoosmiths team advising on the case being based in the city.
Apinder Ghura, director for MIP Holdings, said: "The Shoosmiths team are not only consummate professionals, but a team that makes the tricky work actually enjoyable. This milestone would have not been reached without their genuine dedication, care and talent. I'm looking forward to continuing our efforts together as we look to the deal completion next month."


---

Beccar Varela Advises Trivest on Strategic Investment in Veritran
Buenos Aires, September 16th, 2021. The Argentine company Veritran, Inc., a leading global low-code software developer, obtained strategic investment from Trivest Growth Investment Fund II, a fund managed by US private equity company Trivest Partners LP. With this investment, the fintech reached a US$225 million valuation. The transaction closed in August 2021; Beccar Varela advised Trivest on all Argentine law-related matters involved.
Trivest Partners LP is the oldest private equity firm in the Southeast U.S., headquartered in Miami, Florida. The company focuses exclusively on supporting and growing founder and family-owned businesses. Since its founding in 1981, Trivest has completed more than 300 investments, totaling approximately $7 billion in value.
Founded in 2005, Veritran Inc. is a global company that accelerates and simplifies the development of digital solutions through its enterprise low-code platform. Headquartered in Buenos Aires, Argentina, it has offices in 7 countries and a team of 300 people. Among its clients, it offers services to more than 50 leading banks.
Counsel to Trivest Growth Investment Fund II (managed by Trivest Partners LP):
In the USA, Mexico, and Colombia Holland & Knight: team led by partners Danielle Price, Enrique Conde and Sean Tevel, and Associate Allison Lehn. They were assisted by partners Eugenio Grageda, Ariadna Alvarez, Juan Carlos Valencia, Leslie Palma and Elizabeth Burkhard; senior counsel Selene Espinosa, Rafael Lafont Castillo and Christine Gay; and associates Alexa Póo, Maria Rueda, Carolina Castro de la Torre and Maria Pineda Valero.
In Argentina
Beccar Varela: team led by partner Ramón I. Moyano, also comprised of senior associate Lucía Degano.
Counsel to Veritran Inc.:
In Spain
Garrigues: team led by partners Diego Rodriguez Titos and Ferrán Escayola.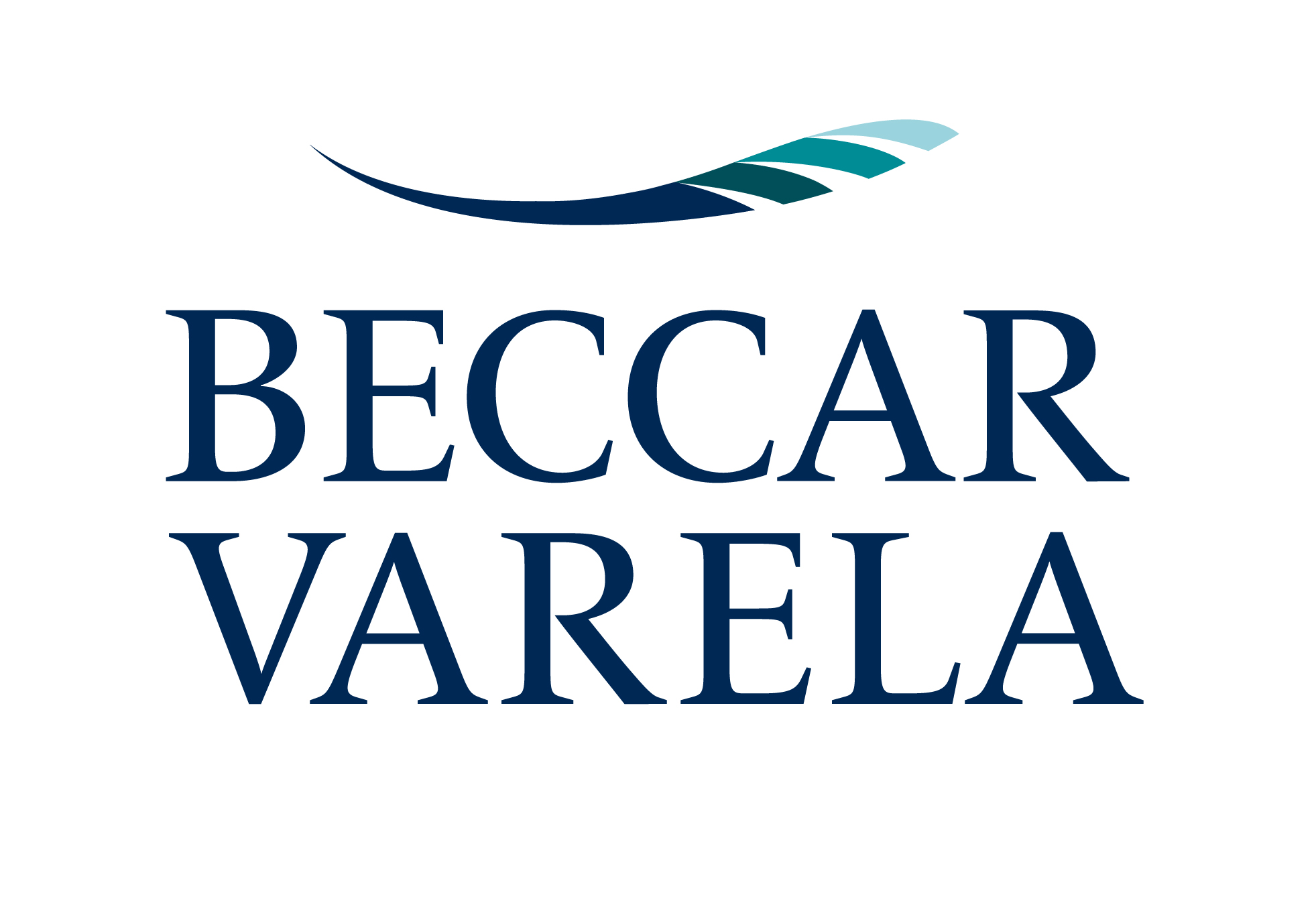 ---
Carey Advises on Colbún Transmisión Acquisition
Chilean renewables company Alfa Desarrollo has relied on several White & Case LLP offices to raise US$1.1 billion in a debt issuance, the proceeds of which it will use to fund its purchase of assets from Colbún Transmisión.
Carey in Santiago advised Celeo Redes, the issuer's minority shareholder and a developer of electricity transmission projects in Latin America.
Shearman & Sterling LLP in New York and Chilean firm Claro & Cía represented the initial purchasers, led by JP Morgan.
US firm Hinckley Allen is also thought to have been involved in the deal, but Latin Lawyer could not confirm this prior to publishing.
The transaction closed on 20 September. The notes carry a 4.55% interest rate and are due in 2051.
Alfa Desarrollo will use the proceeds from the issuance to partially fund the acquisition of a power transmission subsidiary from local company Colbún Transmisión which was signed earlier this year. Carey advised on that deal too.
Colbún Transmisión's infrastructure subsidiary operates 899 kilometres of transmission lines and 27 power substations across multiple locations in Chile, all of which form part of the country's national electricity grid.
Alfa Desarrollo is majority controlled by a subsidiary of Dutch pension fund APG – one of the world's largest pension funds. It holds an 80% stake in the company, while Celeo Redes owns the remainder.
In April, Celeo Redes won a bid to build a power transmission line and a substation in Peru.
The Chilean energy sector is popular among investors. In July, US investment fund Global Infrastructure Partners (GIP) purchased a minority stake in a subsidiary of Chilean power company AES Andes for US$441 million. Before that, Chinese power company State Grid acquired Spanish counterpart Naturgy's stake in Chilean transmission group Compañía General de Electricidad (CGE) for 2.6 billion euros (US$3 billion). The transaction followed a deal made by US energy investor Arroyo, in which the company bought Santiago-based Gasmar from Chilean gas companies Abastible and Empresa Gasco for US$423 million.
Counsel to Alfa Desarrollo
White & Case LLP
Partner Thomas Pate and associate Monaliza da Silva in New York; partners Jeannine Acevedo and Carlos Viana, and associates Adrian Leal, Mariana Seixas and Helena Buitrago in Miami; partners John Anderson and John Guzman in São Paulo
Counsel to Celeo Redes
In-house counsel - Cristián de la Cruz and Alberto Ferrández Barturen
Carey
Partners Cristián Eyzaguirre, Manuel José Garcés and Fernando Noriega, and associates José Tomás Hurley, Ignacio Alfaro, Valentina Mendoza, Nadia Jara and Fernanda Valdés in Santiago
Counsel to JP Morgan, Citigroup, Santander and SMBC
Shearman & Sterling LLP
Partners Grissel Mercado and Alexandro Padrés, counsel Maria Larsen, and associates Robert O'Leary, Eugenio Cárdenas and Claire Melvin in New York
Claro & Cía
Partner José Luis Ambrosy and associates María Jesús Muñoz, María Hesús Argandoña and Alberto Eguiguren in Santiago


---
Morgan & Morgan Legal Advised Avianca Holdings, S.A. and its Subsidiaries, in Connection with a US$ 1.5 Billion DIP-to-Exit Facility.
Morgan & Morgan Legal acted as Panamanian counsel to Avianca Holdings, S.A., as Debtor; and certain of its subsidiaries, as Guarantors, in connection with a DIP-to-exit facility used to repay Tranche A of US$ approximately 1,430,000,000.00, under a certain debtor-in-possession agreement executed on October, 2020, and its replacement with a new Tranche A-1 for US$ 1,050,000,000.00 and Tranche A-2 for US$ 550,000,000.00, which would secure the company's exit financing from its Chapter 11 reorganization proceeding in the United States of America.
Partners Francisco Arias G. and Aristides Anguizola and International Associate Miguel Arias M. participated in this transaction.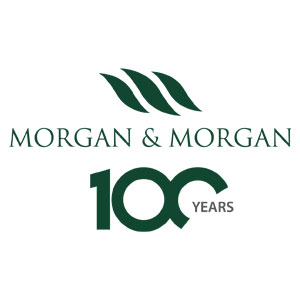 ---

Haynes Boone Represents Strides Pharma Science in $24 Million Acquisition
A Haynes and Boone, LLP deal team led by Simin Sun and Jeff Wolfson is representing Strides Pharma Science Limited in a $24 million acquisition announced Aug. 6, 2021.
Strides announced that its wholly owned subsidiaries have entered into definitive agreements with subsidiaries of Endo International to acquire its manufacturing facility in New York and various Abbreviated New Drug Applications (ANDAs).
The acquisition is expected to close this year and, Strides said, will further bolster its U.S. presence through acquisition of a multi-dosage facility in the U.S. and a basket of ANDAs across multiple therapeutic segments. The cumulative addressable market for the acquired portfolio is $4.7 billion.
A partner in Haynes Boone's Houston office, Sun assists clients in connection with complex mergers and acquisitions (both on the buyer and seller side), especially those that contain a technology or international component. Wolfson, a Washington, D.C., partner and chair of the firm's Patent Prosecution Practice Group, helps clients manage their intellectual property portfolios and product launch risks, including pharmaceutical partnering arrangements and conducting IP diligence evaluations in connection with M&A matters.
The lawyers were joined on the deal team by: Partner Greg Kramer and Associates Reem Abdelrazik and Maseo Brown. Additional counsel was provided by an interdisciplinary Haynes Boone team, including: Raquel Alvarenga; Scott Thompson; Lucy Hong; Mordechai Sutton; Jack Turano; Suzie Trigg; Tony Subketkaew; Jeff Civins; Randall Colson; Ed Lebow; Matt Deffebach and Jennifer Kreick.
Haynes Boone M&A lawyers have comprehensive experience handling middle market deals (including in the pharmaceutical and insurance industries), having helped clients close more than 500 transactions in the last five years, with an aggregate value exceeding $40 billion. The group routinely represents private equity firms, closely held corporations, founders, large financial institutions, and Fortune 500 public companies. Haynes Boone's M&A Practice Group was ranked among the top firms in Texas (Band 4) by Chambers USA (Chambers and Partners) in 2021.
Haynes and Boone, LLP is an international corporate law firm with offices in Texas, New York, California, Charlotte, Chicago, Denver, Washington, D.C., London, Mexico City and Shanghai, providing a full spectrum of legal services in energy, technology, financial services and private equity. With 600 lawyers, Haynes Boone is ranked among the largest U.S.-based firms by The National Law Journal, The American Lawyer and The Lawyer. It was recognized for excellence in the BTI Consulting Group's 2021 "A-Team" report, which identifies the law firms that in-house counsel commend for providing superior client service. See the firm's new brand and website at haynesboone.com.
Strides, listed on the BSE (532531) and National Stock Exchange of India Limited (STAR), is a global pharmaceutical company headquartered in Bengaluru, India. The Company mainly operates in the regulated markets and has an "in Africa for Africa" strategy along with an institutional business to service donor-funded markets. The Company's global manufacturing sites are located in India (Chennai, Puducherry and two locations in Bengaluru), Singapore, Italy (Milan), Kenya (Nairobi) and the United States (Florida). The Company focusses on "difficult to manufacture" products that are sold in over 100 countries. Additional information is available at the Company's website at www.strides.com.


---
Hunton Andrews Kurth Advises Underwriters in Connection with PPL Electric Utilities Corporation's $650 Million First Mortgage Bonds Offering
Hunton Andrews Kurth LLP represented the underwriters in connection with an SEC-registered offering by PPL Electric Utilities Corporation ("PPL EU") of $650 million aggregate principal amount of its First Mortgage Bonds, Floating Rate Series due 2024. The transaction closed on June 24, 2021.
PPL EU, headquartered in Allentown, Pennsylvania, is a direct wholly owned subsidiary of PPL Corporation and a regulated public utility that is an electricity transmission and distribution service provider in eastern and central Pennsylvania. PPL EU is subject to regulation as a public utility by the Pennsylvania Public Utility Commission, and certain of its transmission activities are subject to the jurisdiction of the Federal Energy Regulatory Commission under the Federal Power Act. PPL EU delivers electricity in its Pennsylvania service area and provides electricity supply to retail customers in that area as a provider of last resort under the Pennsylvania Electricity Generation Customer Choice and Competition Act.
The Hunton Andrews Kurth team included Peter K. O'Brien, Adam R. O'Brian, Patrick Jamieson and S. Ashley Jaber. Robert McNamara and Tim Strother provided tax advice.


---
Carey Olsen Advises Kavak as it More Than Doubles its Valuation to US$8.7 Billion
The new valuation, which makes Kavak the second-most valuable startup in Latin America, comes just five months after the company raised US$485 million in an earlier investment round at a US$4 billion valuation, and less than a year since it became Mexico's first unicorn.
Founded in Mexico City in 2016, Kavak's online platform aims to make the car buying and selling experience more hassle-free by automating paperwork and financing. It expanded to Argentina in 2020, before launching in Brazil earlier this year.
Working alongside onshore counsel Gunderson Dettmer, the Carey Olsen team advising Kavak on the Cayman law aspects of its latest financing round was led by corporate partner Alistair Russell, assisted by associate Emily Cornhill.
Alistair said: "Kavak is a near singular example of the recent rise of the Latam venture capital market and the popularity of the Cayman Islands in this space. A US$8.7 billion dollar valuation and US$700m Series E round is yet further testament to the incredibly exciting business the team there have built and continue to build.
"We at Carey Olsen are immensely proud to have helped Kavak with this most recent milestone and to be able to demonstrate yet again the extensive experience our team offers to founders and the venture capital industry. We congratulate the entire Kavak team and our fellow advisers on this achievement."
Kavak plans to use its new capital to continue its expansion across Latin America but also to begin operations in several other markets over the next 12 months. It currently employs more than 5,000 staff in Latin America and has 40 logistic and reconditioning hubs in Mexico, Brazil and Argentina.


---
O'Neal Webster Advises Fredonia Management Limited on Three-cornered BVI Statutory Merger
O'Neal Webster advised Fredonia Management Limited on the listing of its gold and silver exploration business on the Toronto Venture Exchange by way of a three-cornered BVI statutory merger.
O'Neal Webster acted as British Virgin Islands counsel to Fredonia Management Limited (Fredonia Management) in its three-cornered statutory merger with Fredonia Mining Corp., a BVI incorporated subsidiary of Fredonia Mining Inc. (formerly Richmond Road Capital Corp), under BVI law in a Qualifying Transaction in accordance with Toronto Venture Exchange guidelines. As a result of the three-cornered merger, Fredonia Management shareholders are now shareholders of the listed entity, Fredonia Mining Inc., of which Fredonia Management is now a wholly-owned subsidiary.
Fredonia Management directly or indirectly, owns 100% interest in certain license areas within the Deseado Massif geological region in the Province of Santa Cruz, Argentina, totaling approximately 18,300 ha and including the principal areas of El Aguila, approx. 9,100 ha; Petrificados, approx. 3,000 ha; and the flagship, El Dorado-Monserrat covering approx. 6,200 ha.
The O'Neal Webster team was led by BVI-based Partner Christopher Simpson. The merger was undertaken pursuant to the provisions of the BVI Business Companies Act, 2004, the flexibility of which facilitated the transaction.
Simpson stated, "We are delighted to have assisted Fredonia Management in achieving this noteworthy milestone. Our team worked seamlessly with their teams in Latin America and Canada, working across time zones, to bring the transaction to a close. Again, the BVI Business Companies Act, 2004, demonstrates its flexibility in facilitating cross-border deals in an ever-evolving corporate environment."
O'Neal Webster is a leading British Virgin Islands law firm with offices in Tortola, London, and New York. Over the years, the firm has assisted a wide range of global clients in high-value corporate transactions, including private equity and M&A deals. For more information please contact Christopher Simpson at [email protected]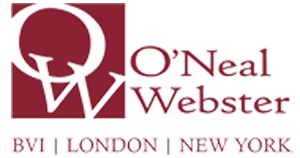 WANT TO CONNECT?