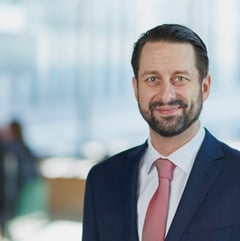 Thomas Arnold
Special Counsel

Practice Expertise
Areas of Practice
Profile
My work with clients covers all stages of the tax dispute life cycle, from pre-emptive tax risk policy formulation through to litigation in the High Court of Australia. I most often work in tax litigation and help taxpayers (and their advisers) develop strategies for managing Australian Taxation Office (ATO) investigations and audits. My specialty is helping taxpayers who have cross-border operations and may be subject to ATO investigation.
Career highlights
Acted as instructing solicitor in several High Court proceedings – Tao Bai & Ors v Commissioner of Taxation (2017), Binetter v BCI Finances (2016), Bargwanna v Commissioner of Taxation (2012), Avon Products v Commissioner of Taxation (2005) and Hall v Nominal Defendant (2002)
Served as instructing solicitor for either the taxpayer or Commissioner in more than 35 litigated proceedings before the High Court, the Federal Court (including the Full Federal Court), the Administrative Appeals Tribunal and the Supreme Court of New South Wales
Managed litigation in foreign jurisdictions, including compelling banking witnesses to give evidence in the Middle East in accordance with a letter of request issued by the Federal Court, pursuant to the Foreign Evidence Act 1994 (Cth)
Advised on the gathering and preparation of evidence from witnesses in foreign jurisdictions (including Indonesia, Israel and Hong Kong) in relation to and on behalf of taxpayers residing in Australia who had offshore operations and assets
Helped taxpayers (and their associated private companies) who had assets in excess of $100 million to make voluntary disclosures to the ATO and obtain favourable settlement terms in subsequent negotiations
Co-presented with Justice Edmonds of the Federal Court of Australia on 'The New Transfer Pricing Regime', before the International Fiscal Association in Sydney, in 2013
Education
LLB; LLM
Articles
Panama Papers: ATO sharpens focus on use of tax havens
A growing number of news outlets have reported on the investigation by the Australian Taxation Office (ATO) of over 800 Australians individuals linked to Mossack Fonseca, a Panamanian law firm. The investigation follows the release of the firm's documents that, according to reports, disclose details of the affairs of several thousand Australians.
Meet our Firms and Professionals
WSG's member firms include legal, investment banking and accounting experts across industries and on a global scale. We invite you to meet our member firms and professionals.