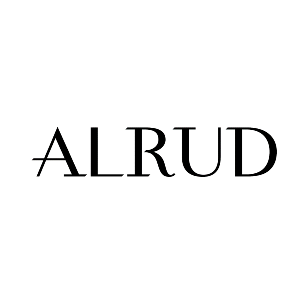 ALRUD Law Firm
Legal Services | Russia
www.alrud.com
tel: +7 495 234 9692 | fax: +7 495 956 3718
6nd Floor, 17 Skakovaya Str. | Moscow | 125040 | Russia
---
ALRUD Law Firm's Overview
Established in 1991 by Senior Partners Maxim Alekseyev and Vassily Rudomino, ALRUD is widely recognized as one of the leading and most reputable Russian law firms.
We provide the full scope of legal services to local and international clients in the areas of corporate/M&A, competition/antitrust, banking & finance, intellectual property, commercial law, data protection, dispute resolution, inward investment, employment, restructuring/insolvency, real estate and tax.
Our clients include blue-chip multinationals, privately owned companies and Russian State-owned enterprises.
Outside of our domestic market, our clients are spread across Europe, Asia, North and South America.
ALRUD serves clients across a range of industries including energy and natural resources, mining, banking and finance, consumer goods and retail, investment management, government and public services, healthcare, life sciences and chemicals, industrials, technology, media and telecoms, transport and logistics.

Year this Office was Established: 1991
Lawyers Worldwide: 100
Notable

Articles
Legal Checklist: How to Make your Business Sustainable in the Face of New Challenges
ALRUD Law Firm, July 2020

The current crisis has challenged the strength of all companies. It has forced businesses to quickly address new issues that often were outside their agenda earlier. During this period, most of businesses have managed to temporarily adapt, or radically change their processes and strategies; establish a flawless remote operation; transform the pattern of cooperation with counterparties and partners; reallocate resources and learn to communicate with their employees under crisis...
Switching to E-commerce: Legal Checklist
ALRUD Law Firm, May 2020

The global spread of the COVID-19 coronavirus infection has led to significant changes in the Russian retail trade. This pandemic has forced millions of people to stay at home, avoid public places and, of course, buy less. To adapt to the new features of consumer behaviour, retailers need to promptly respond, adapt, or dramatically change their business processes and strategies. The transfer of business to the online environment has ceased to be just a promising direction - now it is the only condition for survival and further business development...
Press
ALRUD's Practical Guidance: Minimizing Legal Risks under COVID-19
ALRUD Law Firm, May 2020

The global spread of COVID-19 coronavirus infection has led to significant changes in social, political and economic processes in Russia and around the world. Government authorities are responding and introducing measures to combat the spread of coronavirus infection to ensure sustainable economic development and support to citizens in the face of the pandemic. At the same time, the initiation of restrictive measures has a number of economic and legal implications for commercial activities of organizations...
ALRUD Took Leading Position in the Legal 500 EMEA 2020 Rating
ALRUD Law Firm, April 2020

On April 15, Legal 500, one of the most influential international legal ratings, published the results of its regular analysis. In total, ALRUD Law Firm is recommended for 17 researched areas of law in Russia, and in 13 of those areas the firm has been ranked in Tier 1 and Tier 2. This year ALRUD Law firm has broadened its position in Legal 500 EMEA...
© ALRUD Law Firm, 2020