Moore Orozco Medina, S.C.
Accounting | Mexico
www.oma.com.mx
tel: +52 55 3687 2700 | fax:
Gabriel Mancera 1041 | Mexico City | 03100 | Mexico
---
Main Contacts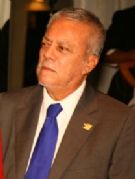 Miguel Angel Orozco Medina, CPAManaging Partner
Offices
Mexico City, Mexico
Moore Orozco Medina, S.C.'s Overview
Moore Orozco Medina, S.C. (MOM) is an international accounting and consultancy firm founded in 1976 by present Managing Director Miguel Angel Orozco Medina, CPA.

Currently it has a team of over 150 qualified professionals in its own facilities, committed to provide integral solutions to more than 500 international enterprises of diverse industries, in a full range of services such as: business development, accounting, administration, audit, tax, transfer pricing, SOX, corporate governance, foreign trade, and human resources consultancy.

The Firm assists foreign investors by jointly planning all their operations in Mexico; managing, representing and acting on their behalf, since the incorporation of the legal entity, and throughout the administration of all their services, as well as providing total assistance on personnel, tax, legal, accounting and treasury matters that investors may require.

In addition, the Firm gathers the local and foreign set of information and prepares all the required reports to be submitted before the corresponding authorities. The aforementioned is achieved by developing integral solution plans rendered in just one address. Therefore, foreign investors can handle and manage their businesses with or without personnel in Mexico, incurring only very reasonable expenses.



Year this Office was Established: 1976
Languages: Spanish & English
Professionals
Directors
---
---
Professionals
---
---
Other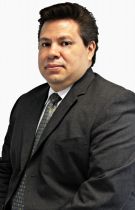 Pedro Flores, CPAPartner & Business Development Director
© Moore Orozco Medina, S.C., 2021