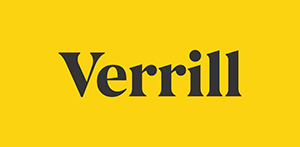 Verrill Dana, LLP
Legal Services | Maine, USA
www.verrilldana.com
tel: +207 774 4000 | fax: +207 774 7499
One Portland Square | Portland | Maine | 04101 | USA
---
Main Contacts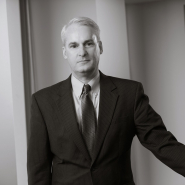 Kevin J. O'ConnellPartner
Verrill Dana, LLP's Overview
Verrill Dana, LLP is one of the pre-eminent law firms in New England, widely known for delivering high quality legal services in an efficient and responsive manner. Verrill Dana provides sophisticated legal representation to businesses and individuals in all traditional areas of practice, including business law, litigation, real estate, labor and employment law, and estate planning. The firm also advises a wide variety of specialized practice areas, such as health care and health technology, immigration and global migration, employee benefits and executive compensation, intellectual property, energy, timberlands, and environmental law. Verrill Dana's high degree of specialization enables its lawyers to handle most complex legal issues in an efficient and cost-effective manner. Through scalable staffing, thoughtful communication and skillful project management, the firm helps individuals and businesses achieve their goals in a manner that suits their unique needs and preferred work methods. In addition, unlike many law firms, Verrill Dana has embraced a "Total Quality" approach to delivering services to our clients and is committed to continuous quality improvement. Verrill Dana's enduring commitment to quality client service is matched by its commitment to community service, through both the personal service of its lawyers in numerous community organizations and the firm's prominent charitable giving program, as well as its support for an inclusive array of pro bono legal services.

Verrill Dana's Boston office provides its business, institutional, and individual clients with sophisticated legal services and the personal attention and sense of value that have been hallmarks of Verrill Dana since 1862. The firm's Massachusetts attorneys combine innovative problem-solving and advocacy with efficient and effective management of their clients' matters in Boston, throughout the United States and abroad. The Boston attorneys work closely with colleagues in the firm's four other offices, implementing a firm-wide commitment to excellence and the application of creative legal strategies to meet the needs of their clients.

Year this Office was Established: 1862
Number of Offices Worldwide: 5
Lawyers Worldwide: 116
Notable

Press
Verrill Dana Partner One of First in Maine Named to Arctic Economic Council Working Group
Verrill Dana, LLP, May 2018

(May 18, 2018) – Verrill Dana maritime attorney Benjamin Ford has been selected to join the Arctic Economic Council (AEC) Maritime Transportation Working Group. Ford was nominated by The Maine North Atlantic Development Office (MENADO), the first AEC member from the United States' lower 48, due to his breadth of experience in both maritime and Arctic law. "Maine's participation brings 100 years of maritime knowledge and experience to the table," explained Ford, "I am eager for the important role we will play in working to provide safe and sustainable transportation and logistics throughout the Arctic...
Verrill Dana Attorney James Goggin Recognized for Superior Client Service
Verrill Dana, LLP, May 2018

(May 17, 2018) – Verrill Dana Intellectual Property litigation attorney James G. Goggin has been recognized for his superior client service in BTI Client Service All-Stars 2018. Goggin was one of fewer than 330 individual attorneys from 149 law firms nationwide to be identified by corporate counsel as a "Client Service All-Star." Attorneys are ranked according to six traits, which include superior client focus, client experience, legal skills, unmatched business understanding, outsized value, and innovative thought leadership...
© Verrill Dana, LLP, 2019