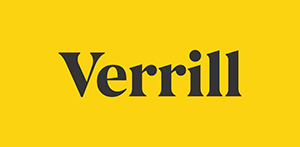 Verrill
Legal Services | Massachusetts, USA
www.verrill-law.com
tel: 617 309 2600 | fax: 617 309 2601
One Federal Street, 20th Floor | Boston | Massachusetts | 02110 | USA
---
Main Contacts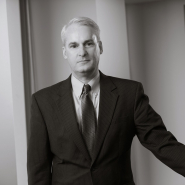 Kevin J. O'ConnellPartner
Verrill's Overview
Verrill Dana, LLP is one of the pre-eminent law firms in New England, widely known for delivering high quality legal services in an efficient and responsive manner. Verrill Dana provides sophisticated legal representation to businesses and individuals in all traditional areas of practice, including business law, litigation, real estate, labor and employment law, and estate planning. The firm also advises a wide variety of specialized practice areas, such as health care and health technology, immigration and global migration, employee benefits and executive compensation, intellectual property, energy, timberlands, and environmental law. Verrill Dana's high degree of specialization enables its lawyers to handle most complex legal issues in an efficient and cost-effective manner. Through scalable staffing, thoughtful communication and skillful project management, the firm helps individuals and businesses achieve their goals in a manner that suits their unique needs and preferred work methods. In addition, unlike many law firms, Verrill Dana has embraced a "Total Quality" approach to delivering services to our clients and is committed to continuous quality improvement. Verrill Dana's enduring commitment to quality client service is matched by its commitment to community service, through both the personal service of its lawyers in numerous community organizations and the firm's prominent charitable giving program, as well as its support for an inclusive array of pro bono legal services.

Verrill Dana's Boston office provides its business, institutional, and individual clients with sophisticated legal services and the personal attention and sense of value that have been hallmarks of Verrill Dana since 1862. The firm's Massachusetts attorneys combine innovative problem-solving and advocacy with efficient and effective management of their clients' matters in Boston, throughout the United States and abroad. The Boston attorneys work closely with colleagues in the firm's four other offices, implementing a firm-wide commitment to excellence and the application of creative legal strategies to meet the needs of their clients.

Year this Office was Established: 2004
Lawyers Worldwide: 116
Notable

Articles
CMS Cracking Down on Health Care Fraud and Abuse
Verrill, September 2019

To increase provider and supplier transparency and accountability, the Centers for Medicare & Medicaid Services ("CMS") recently issued a final rule ("Final Rule") with comment period that allows CMS greater ability to prevent fraud and abuse by providers and suppliers enrolled in federal health care programs such as Medicare, Medicaid, and the Children's Health Insurance Programs ("CHIP"). These new authorities and restrictions will be effective as of November 4, 2019. Below, we highlight some of the key provisions of the Final Rule...
Government Contractors & Employers of 100+ Employees Must File New EEOC Report by September 30, 2019
Verrill, September 2019

All employers that are required to submit an EEO-1 federal report — employers of 100 or more or federal government contractors and first-tier subcontractors with 50 or more employees and at least $50,000 in federal government contracts — must now also file the newly required Component 2 data report regarding wages for 2017 and 2018. The report must be submitted by September 30, 2019. As with the EEO-1, the Component 2 information can be filed electronically using the EEOC's web portal...
Press
Advice from Women Leaders of Verrill
Verrill, October 2019

The Massachusetts Brewers Guild continues to take steps to create gender equality within its community and since Verrill has similar initiatives, MBG decided to highlight some of our women in leadership in its article, "Pint of Change: Women Tap Into Leadership Roles In Male Dominated Industries...
Verrill Welcomes Litigator Travis Waller
Verrill, October 2019

(October 15, 2019) – Verrill is pleased to welcome attorney Travis Waller to the firm's Westport office. Waller has experience in a wide range of complex commercial disputes in addition to construction litigation. Prior to joining Verrill, he participated in litigation on behalf of developers, general contractors, and subcontractors in some of the largest projects in Connecticut. Waller previously clerked for the Honorable Thomas J. LaConte, P.J.Ch. in the Superior Court of New Jersey, General Equity Division. Waller earned his law degree from the University of Minnesota Law School with a concentration in Intellectual Property...
© Verrill, 2019