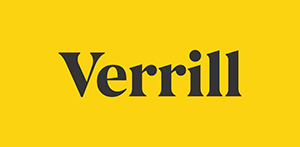 Verrill
Legal Services | Connecticut, USA
www.verrill-law.com
tel: (203) 222 0885 | fax: (203) 226 8025
33 Riverside Avenue | Westport | Connecticut | 06880 | USA
---
Verrill's Overview
Verrill is one of the pre-eminent law firms in New England, widely known for delivering high quality legal services in an efficient and responsive manner. Verrill provides sophisticated legal representation to businesses and individuals in all traditional areas of practice, including business law, litigation, real estate, labor and employment law, and estate planning. The firm also advises a wide variety of specialized practice areas, such as health care and health technology, immigration and global migration, employee benefits and executive compensation, intellectual property, energy, timberlands, and environmental law. Verrill's high degree of specialization enables its lawyers to handle most complex legal issues in an efficient and cost-effective manner. Through scalable staffing, thoughtful communication and skillful project management, the firm helps individuals and businesses achieve their goals in a manner that suits their unique needs and preferred work methods. In addition, unlike many law firms, Verrill has embraced a "Total Quality" approach to delivering services to our clients and is committed to continuous quality improvement. Verrill's enduring commitment to quality client service is matched by its commitment to community service, through both the personal service of its lawyers in numerous community organizations and the firm's prominent charitable giving program, as well as its support for an inclusive array of pro bono legal services.

Verrill's Boston office provides its business, institutional, and individual clients with sophisticated legal services and the personal attention and sense of value that have been hallmarks of Verrill since 1862. The firm's Massachusetts attorneys combine innovative problem-solving and advocacy with efficient and effective management of their clients' matters in Boston, throughout the United States and abroad. The Boston attorneys work closely with colleagues in the firm's four other offices, implementing a firm-wide commitment to excellence and the application of creative legal strategies to meet the needs of their clients.
Notable

Articles
The Regulatory Sprint is Over - What's at the Finish Line Under the New Stark and AKS Final Rules?
Verrill, January 2021

The U.S. Department of Health and Human Services (HHS) completed its "Regulatory Sprint" by finalizing changes to regulations pertaining to two federal fraud and abuse laws. On December 2, 2020, the Centers for Medicare & Medicaid Services (CMS) published a final rule revising regulations to the Stark Law. The Stark Final Rule adds, modifies and clarifies key definitions and exceptions. On the same day, the HHS Office of Inspector General (OIG) published a final rule revising regulations to the Anti-Kickback Statute (AKS)...
HHS Confirms Providers' Right to 340B Discount Pricing for Contract Pharmacies
Verrill, January 2021

As a holiday gift to providers, the U.S. Department of Health and Human Services (HHS) General Counsel recently issued a strongly worded Advisory Opinion indicating that federal law requires drug manufacturers to deliver covered outpatient drugs purchased by providers at 340B discounted rates to contract pharmacies, so that contract pharmacies can dispense such drugs to patients on behalf of providers. See HHS General Counsel Advisory Opinion, dated December 30, 2020. During 2020, several manufacturers refused to deliver 340B discounted drugs to contract pharmacies, though providers had ordered and paid for the drugs...
Press
Verrill Ranked Nationally for Health Care by U.S. News & World Report and Best Lawyers
Verrill, December 2020

Ranked in More than 60 Other Practice and Metropolitan Areas (December 21, 2020)– Verrill once again ranked nationally for its Health Care practice (Tier 2) and in 63 practice areas based on geography by the U.S. News & World Report and Best Lawyers. The U.S. News – Best Lawyers® "Best Law Firms" rankings are based on a rigorous evaluation process that includes the collection of client and lawyer evaluations, peer review from leading attorneys in their field, and review of additional information provided by law firms as part of the formal submission process. Verrill was recognized by U.S...
Verrill Welcomes Tom Wilkeson to Firm's Business Law Group
Verrill, December 2020

(December 14, 2020)– Verrill is pleased to welcome attorney Tom Wilkeson to the firm as a member of the Business Law Group, resident in the firm's Westport, Connecticut office. At Verrill, Wilkeson works with companies of all sizes, from start-up to large ventures, and across industry sectors to achieve their business objectives through mergers and acquisitions, corporate formations, real estate transactions, or other deal components. Prior to joining Verrill, Wilkeson was a corporate associate in one of Connecticut's largest law firms...
© Verrill, 2021