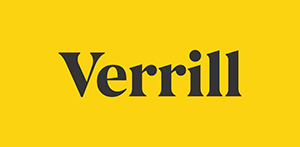 Verrill
Legal Services | Connecticut, USA
www.verrill-law.com
tel: (203) 222 0885 | fax: (203) 226 8025
33 Riverside Avenue | Westport | Connecticut | 06880 | USA
---
Main Contacts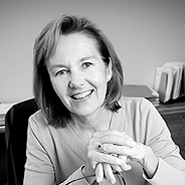 Barbara A. YoungPartner
Verrill's Overview
Verrill is one of the pre-eminent law firms in New England, widely known for delivering high quality legal services in an efficient and responsive manner. Verrill provides sophisticated legal representation to businesses and individuals in all traditional areas of practice, including business law, litigation, real estate, labor and employment law, and estate planning. The firm also advises a wide variety of specialized practice areas, such as health care and health technology, immigration and global migration, employee benefits and executive compensation, intellectual property, energy, timberlands, and environmental law. Verrill's high degree of specialization enables its lawyers to handle most complex legal issues in an efficient and cost-effective manner. Through scalable staffing, thoughtful communication and skillful project management, the firm helps individuals and businesses achieve their goals in a manner that suits their unique needs and preferred work methods. In addition, unlike many law firms, Verrill has embraced a "Total Quality" approach to delivering services to our clients and is committed to continuous quality improvement. Verrill's enduring commitment to quality client service is matched by its commitment to community service, through both the personal service of its lawyers in numerous community organizations and the firm's prominent charitable giving program, as well as its support for an inclusive array of pro bono legal services.

Verrill's Boston office provides its business, institutional, and individual clients with sophisticated legal services and the personal attention and sense of value that have been hallmarks of Verrill since 1862. The firm's Massachusetts attorneys combine innovative problem-solving and advocacy with efficient and effective management of their clients' matters in Boston, throughout the United States and abroad. The Boston attorneys work closely with colleagues in the firm's four other offices, implementing a firm-wide commitment to excellence and the application of creative legal strategies to meet the needs of their clients.
Notable

Articles
The SECURE Act
Verrill, January 2020

The Setting Every Community Up for Retirement Enhancement Act of 2019 (the "SECURE Act") is the most far reaching new law affecting retirement benefits in more than a decade. This Client Advisory highlights key aspects of the SECURE Act that affect the design and administration of retirement plans, especially 401(k) retirement plans. Overall, the changes in law enacted by the SECURE Act promote access to employer-sponsored retirement benefits, allow employers to enhance retirement savings opportunities for employees, and allow plan participants to preserve and use retirement benefits more effectively after the cessation of employment...
December 2019 Client Advisory
Verrill, December 2019

Click here to view as a PDF. This Client Advisory highlights important developments in the law governing employee benefit plans and executive compensation over the past year. It offers insight into what these developments mean for employers and plan sponsors and previews developments we expect to see in 2020...
Press
Verrill Welcomes Attorney Hannah Zukoff
Verrill, January 2020

(January 8, 2019) – Verrill is pleased to welcome attorney Hannah Zukoff to the firm's Boston office as a member of the Family Law Group. Zukoff represents clients in divorce, custody, guardianship, modification, contempt, and restraining order hearings. She has a background working with and representing domestic violence survivors and is skilled in working with clients who have survived trauma. Before joining Verrill, Zukoff worked at 'Carolyn's House', a branch of the YWCA, as a housing coordinator for homeless women and children. She has worked at the Women's Bar Foundation, and the Mental Health Legal Advisors Committee...
Verrill Recognized by Clients for Superior Client Service for Sixth Consecutive Year in BTI Rankings
Verrill, December 2019

(December 19, 2019) – Verrill has been recognized by its clients for providing superior client service, including as a standout in both investing in client relationships and in client-facing communication, in the new BTI Client Service A-Team 2020 report. "Providing our clients with superior service has always been a top priority at Verrill," said K.C. Jones, Managing Partner at Verrill. "We are committed to not only providing value to our clients through quality service and cost-effective solutions, but also through additional resources, training, and programming that can help our clients succeed...
© Verrill, 2020