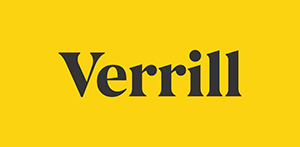 Verrill
Legal Services | Connecticut, USA
www.verrill-law.com
tel: (203) 222 0885 | fax: (203) 226 8025
33 Riverside Avenue | Westport | Connecticut | 06880 | USA
---
Main Contacts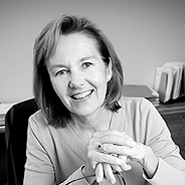 Barbara A. YoungPartner
Verrill's Overview
Verrill is one of the pre-eminent law firms in New England, widely known for delivering high quality legal services in an efficient and responsive manner. Verrill provides sophisticated legal representation to businesses and individuals in all traditional areas of practice, including business law, litigation, real estate, labor and employment law, and estate planning. The firm also advises a wide variety of specialized practice areas, such as health care and health technology, immigration and global migration, employee benefits and executive compensation, intellectual property, energy, timberlands, and environmental law. Verrill's high degree of specialization enables its lawyers to handle most complex legal issues in an efficient and cost-effective manner. Through scalable staffing, thoughtful communication and skillful project management, the firm helps individuals and businesses achieve their goals in a manner that suits their unique needs and preferred work methods. In addition, unlike many law firms, Verrill has embraced a "Total Quality" approach to delivering services to our clients and is committed to continuous quality improvement. Verrill's enduring commitment to quality client service is matched by its commitment to community service, through both the personal service of its lawyers in numerous community organizations and the firm's prominent charitable giving program, as well as its support for an inclusive array of pro bono legal services.

Verrill's Boston office provides its business, institutional, and individual clients with sophisticated legal services and the personal attention and sense of value that have been hallmarks of Verrill since 1862. The firm's Massachusetts attorneys combine innovative problem-solving and advocacy with efficient and effective management of their clients' matters in Boston, throughout the United States and abroad. The Boston attorneys work closely with colleagues in the firm's four other offices, implementing a firm-wide commitment to excellence and the application of creative legal strategies to meet the needs of their clients.
Notable

Articles
PPP Math for the Self-Employed: And, Yes, There is Still Time
Verrill, May 2020

The Small Business Administration reports that as of May 23 it still had nearly $150 billion of untapped Paycheck Protection Program funds. The Program has been underutilized by self-employed business owners, in part due to complexity. Those micro-businesses, however, make up a significant slice of the U.S. economy and generally would be eligible for PPP funding. This article illustrates potential PPP benefits for a self-employed owner with no employees. If you are employed through your S corp or C corp, this article is not for you...
Juggling the Costs of Reopening and Litigation: Try Mediation
Verrill, May 2020

State governments are creating paths to restart their economies. Businesses desperately want to start generating income and put the COVID-19 crisis behind them. Companies and their management are closely studying the guidelines issued by the Center for Disease Control and Prevention and other governmental entities, keeping track of their Paycheck Protection Program expenditures with the hope of converting the loan to a grant, and calculating the cost of reopening with all of the new safety measures in place...
Press
Verrill-law.com Named "Best in Category" at 18th Annual Horizon Interactive Awards
Verrill, May 2020

(May 19, 2020) – Verrill is pleased to announce its website, verrill-law.com, has been named "Best in Category" for Legal at the 18th Annual Horizon Interactive Awards. Only one "Best of Category" winner was selected in each category, ranking the Verrill website in the top 6% of all entries. The Horizon Interactive Awards, a leading international interactive media awards competition, received nearly 800 entries from around the world, including the United States and 18 other countries. Winning entries were selected by an international panel of judges and showcase the "best of the best" in interactive media production...
As the Economy Reopens, Businesses Must be Aware of Possible Lawsuits
Verrill, May 2020

On May 11, the Bangor Daily News published an article, "Lawsuits may be next battleground for businesses as pandemic economy reopens," where legal experts give insight on the lawsuits to come as businesses begin to reopen after the COVID-19 pandemic. Verrill's litigation attorney Martha Gaythwaite and employment and labor attorney Doug Currier were quoted in the article. Martha recommends businesses "have a checklist to make sure you know who's doing what and that they have actually done it," to ensure that businesses are complying with Governor Janet Mills' dos and don'ts checklist...
© Verrill, 2020