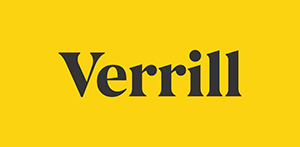 Verrill
Legal Services | Rhode Island, USA
www.verrill-law.com
tel: 401 519 3893 | fax: 401 519 3606
10 Dorrance Street | Providence | Rhode Island | 02903 | USA
---
Main Contacts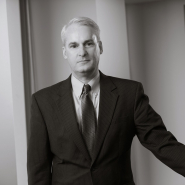 Kevin J. O'ConnellPartner
Verrill's Overview
Verrill is one of the pre-eminent law firms in New England, widely known for delivering high quality legal services in an efficient and responsive manner. Verrill provides sophisticated legal representation to businesses and individuals in all traditional areas of practice, including business law, litigation, real estate, labor and employment law, and estate planning. The firm also advises a wide variety of specialized practice areas, such as health care and health technology, immigration and global migration, employee benefits and executive compensation, intellectual property, energy, timberlands, and environmental law. Verrill's high degree of specialization enables its lawyers to handle most complex legal issues in an efficient and cost-effective manner. Through scalable staffing, thoughtful communication and skillful project management, the firm helps individuals and businesses achieve their goals in a manner that suits their unique needs and preferred work methods. In addition, unlike many law firms, Verrill has embraced a "Total Quality" approach to delivering services to our clients and is committed to continuous quality improvement. Verrill's enduring commitment to quality client service is matched by its commitment to community service, through both the personal service of its lawyers in numerous community organizations and the firm's prominent charitable giving program, as well as its support for an inclusive array of pro bono legal services.

Verrill's Boston office provides its business, institutional, and individual clients with sophisticated legal services and the personal attention and sense of value that have been hallmarks of Verrill since 1862. The firm's Massachusetts attorneys combine innovative problem-solving and advocacy with efficient and effective management of their clients' matters in Boston, throughout the United States and abroad. The Boston attorneys work closely with colleagues in the firm's four other offices, implementing a firm-wide commitment to excellence and the application of creative legal strategies to meet the needs of their clients.
Notable

Articles
EU-U.S. Privacy Shield Invalidated: Does Your Company Have a Plan B?
Verrill, July 2020

On Thursday, July 16, 2020, the Court of Justice of the European Union ("CJEU") invalidated the EU-U.S. Privacy Shield ("Privacy Shield") in Data Protection Commissioner v. Facebook Ireland and Maximillian Schrems (Case C-311/18) The CJEU's ruling voiced concern that the Privacy Shield does not adequately protect EU data subjects' personal data from U.S...
PPP: How is Maine Faring?
Verrill, June 2020

Originally enacted on March 27, the Paycheck Protection Program (PPP) offers loan support and (potentially) loan forgiveness to qualifying small businesses – generally defined as those with not more than 500 employees. According to the U.S. Census Bureau, just under half of all working Americans are employed by businesses of that size. Protection and maintenance of headcount and wage rates are the key objectives of the PPP program...
Press
Verrill's Wide-Ranging Private Wealth Law Practice Recognized in 2020 Chambers and Partners High Net Worth Guide
Verrill, July 2020

(July 20, 2020)– Verrill attorneys Michael Fay, Kurt Klebe, Mary McQuillen, and Jacqueline Rider were recognized in the Chambers High Net Worth 2020 Guide, Chambers and Partners' fifth edition of the publication specifically aimed at the international private wealth market. The firm was ranked in "band 1," the highest ranking a firm can receive from Chambers and Partners', for its wide-ranging private wealth law practice in Maine. When interviewed during the evaluation process, one client noted Verrill is "in a different league," adding: "There are people there that I really value...
Verrill Partner Appointed to Massachusetts Child Support Guidelines Task Force
Verrill, July 2020

(July 15, 2020) – Verrill attorney David Friedman was appointed by the Chief Judge of the Massachusetts Trial Court to serve on the 2020-2021 Massachusetts Child Support Guidelines Task Force. The task force is charged with conducting a quadrennial review of the guidelines as required by federal law. Friedman has more than fifteen years of experience successfully leading clients through all aspects of family law matters. More specifically, his practice is focused on representing and counseling clients in divorce, modification, and enforcement (contempt) proceedings, including the division of assets, alimony and child support, and child custody and parental rights...
© Verrill, 2020