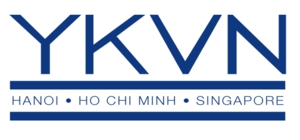 YKVN LLC
Legal Services | Vietnam
http://www.ykvn-law.com/
tel: + 84 24 3934 5410 | fax: + 84 24 3934 5412
Suite V1201-02, Pacific Place | Hanoi | 100000 | Vietnam
---
Main Contacts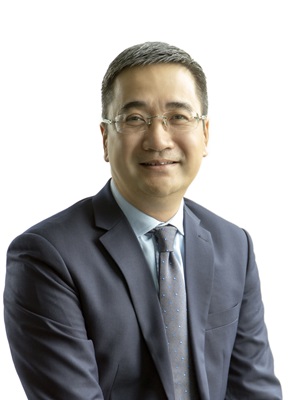 Quang Nhat TruongManaging Partner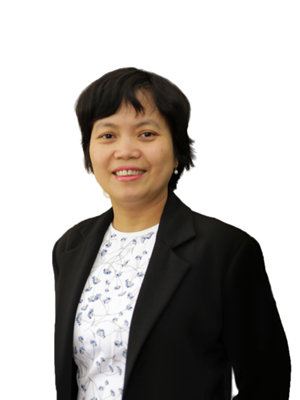 Diep Hoai NamPartner
YKVN LLC's Overview
"YKVN, an equal to the Magic Circle firms." IFLR​​

​​​From Magic Circle to Golden Circle, YKVN is widely recognized as the leading Vietnam-based law firm. ​​

​Established in 1999, YKVN has since grown to become an independent law firm with over ninety legal professionals through a unique platform combining 3 offices in Hanoi, Ho Chi Minh City, and Singapore. ​​

​​With an unequivocal and undisputed dedication to providing the highest level of legal expertise placing our firm in a class of its own in Vietnam and in SEA, YKVN has built a reputation for excellence in: ​​

Corporate, M&A, ​
Power and energy, ​​
Capital markets, ​
Private equity, ​​
Project finance, ​​
Banking, ​​
Real estate​
​and Domestic litigation and international arbitration. ​​

​​With an intimate knowledge of the Vietnamese legal, business, and political landscape, YKVN's attorneys have been at the forefront of virtually all significant legal developments in Vietnam in the past 25 years including high profile and ground-breaking international transactions. ​ ​ ​

We advise the world's most respected and well-established banks and businesses, as well as start-up visionaries, government and state-owned entities. ​ ​ ​​

​Our lawyers are qualified in Vietnam, the US, Australia, Singapore, England, Korea and France. They include leading practitioners in their field, leaders of the profession, and civic leaders. Our senior partners have been partners at leading international firms (Clifford Chance, DLA Piper and White & Case). All of our partners have extensive experience in cross-border matters. ​ ​​

​Our constant tier 1 rankings in our practice areas and awards (notably 11 times IFLR "National Law Firm of the Year") are the latest evidence of the widespread recognition of the quality of work for which we are known globally and regionally. It also speaks to our unique, and respected, standing in the Vietnamese legal profession among both Vietnamese and international law firms.
Year this Office was Established: 1999
Number of Offices Worldwide: 3
Lawyers Worldwide: 90
Articles
COVID-19: Extension of Market Access to Life-Saving and Life-Extending Drugs - Issues Impacting the Life Sciences
YKVN LLC, June 2020

Vietnam, a country of 97 million people, has been widely recognized for its successful handling of the novel coronavirus outbreak. On January 27, as the country celebrated the Lunar New Year holiday, Prime Minister Nguyen Xuan Phuc declared war on the coronavirus, having said "fighting this epidemic is like fighting the enemy". The Prime Minister and his cabinet acted expediently in controlling the spread of the virus. After implementing early preventative methods such as contact tracing and quarantining by area and apartment buildings, culminating in a three-week nationwide lockdown, Vietnam lifted various social distancing and restrictive rules in late April...
Press
YKVN Advised Masan Group Corporation's Acquisition of Vingroup's Retail and Agriculture Units
YKVN LLC, March 2020

YKVN advised Masan Group Corporation (HOSE: MSN) as sole counsel in relation to its acquisition of the Vingroup's retail and agriculture units – VinCommerce and VinEco through share swap. The Vingroup's retail and agriculture units – VinCommerce and VinEco are transferred to MSN and together with MSN's subsidiary – Masan Consumer Holdings will be the country's biggest retail group. The new venture will create farm- or factory-to-store business entity and will lead "the development of Vietnam's consumer-retail industry toward regional scale...
YKVN Lead Counsel for Two South Korea-Headquartered PE Firms' US$30 Million Investment in POPS
YKVN LLC, November 2019

YKVN advised Mirae Asset-Naver Asia Growth Fund and Eastbridge Partners in a US$30 million Series C funding round in POPS. POPS is a top kids' media and entertainment platform in Vietnam. It received $7 million of previous financing, including Series A funding from Japan's IT-Farm and Series B backing from Warner Media LLC (formerly known as Turner Broadcasting System Asia Pacific). Mirae Asset-Naver Asia Growth Fund is a $1 billion joint fund by Korea's leading financial group Mirae Assets and internet company Naver...
© YKVN LLC, 2021