Dykema
Legal Services | Texas, USA
https://www.dykema.com/
tel: 956 984 7400 | fax: 956 984 7499
Commerce Center West | McAllen | Texas | 78501 | USA
---
Main Contacts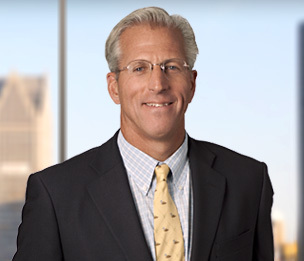 J. Michael BernardMember
Offices
McAllen, Texas | Los Angeles, California | Washington, D.C. | Chicago, Illinois | Ann Arbor, Michigan | Bloomfield Hills, Michigan | Detroit, Michigan | Grand Rapids, Michigan | Lansing, Michigan | Minneapolis, Minnesota | Austin, Texas | Dallas, Texas | San Antonio, Texas
Dykema's Overview
Dykema, with more than 400 attorneys and professionals, is a leading national law firm with a Midwest heritage that has been serving clients for more than a century. The firm, with offices in California, Illinois, Michigan, Minnesota, Texas and Washington, D.C., is recognized as one of the top law firms in the United States. Dykema is a strategic partner and the firm of choice for many Fortune 500, middle-market and startup companies that are attracted to the firm's sophisticated practices, focus on practical solutions, quality lawyers and commitment to providing value.

What sets Dykema apart from other firms in the market is its unique value equation which includes a commitment to dedicated client service teams; flexible billing to create financial predictability and accountability; lower cost structure; and advanced technology and communication strategies. Using a value-focused business model, Dykema's full-service capability delivers results for sophisticated purchasers of legal services who increasingly demand alternative and more efficient ways of streamlining their legal work without sacrificing their bottom line.

The firm's attorneys and government policy advisors have experience in a broad range of government, corporate and private practice positions in top-tiered companies and organizations. At our core are attorneys and other professionals who are nationally recognized leaders in their area of practice.

Driven by the needs of its clients, Dykema has extended its platform nationally by developing national practices in the following areas: automotive litigation; biotechnology and life sciences; consumer financial services litigation; consumer product safety and compliance; energy and electric distribution; health care; infrastructure finance; intellectual property litigation and pharmaceutical and medical device litigation.

Year this Office was Established: 2015
Lawyers Worldwide: 400
Notable

Articles
All Employers May Be Impacted by President Biden's Executive Order on Promoting Competition in the American Economy
Dykema, July 2021

On July 9, 2021, President Biden issued the Executive Order on Promoting Competition in the American Economy (the "Order"). This sweeping Order affirms that it is the policy of the President's Administration to enforce the antitrust laws to combat concentration and abuses of economic power in a number of markets, including: labor, agriculture, healthcare (including i.e., hospitals, insurance, hearing aids and prescription drugs), repair, real estate brokerage, alcoholic beverage distribution, cable, internet, air travel, financial services, rail transport, and ocean shipping...
Supreme Court Rejects Third Challenge To Affordable Care Act
Dykema, June 2021

On June 17, the Supreme Court rejected another court challenge to the Affordable Care Act ("ACA"), holding that the plaintiffs lacked standing to challenge its minimum essential coverage provisions. For the third time, the Supreme Court upheld the ACA. More than a decade after the ACA was enacted, the long and winding road of ACA challenges may be over and healthcare industry participants may finally be able to rely on the ACA as settled law moving forward...
Press
Dykema Participating in Mansfield Rule 5.0 Certification Process
Dykema, July 2021

Dykema, a leading national law firm, announced today that it will join more than 160 large law firms from the U.S. and Canada in participating in Diversity Lab's Mansfield Rule 5.0 Certification process launching July 15, 2021. Dykema is among 48 other new firms, which represents a 90% growth rate for the certification process. "Law firms face many challenges today, and among the most pressing is addressing the underrepresentation in leadership positions of women lawyers and attorneys from racially and ethnically diverse backgrounds," said Len Wolfe, Dykema's Chairman & CEO...
James M. Burns Appointed Co-Chair of ABA Antitrust Section's Public Education and Outreach Committee
Dykema, June 2021

Dykema, a leading national law firm, today announced that Jim Burns, Washington, D.C.-based attorney James M. Burns has been appointed to serve as co-chair of the American Bar Association (ABA) Antitrust Law Section's Public Education and Outreach Committee. Burns has an active history of leadership with the ABA Antitrust Law Section. He also previously served as a member of the Section's Long Range Planning Committee, and Chair of its Membership and Diversity Committee, Legislation Committee and Insurance Industry Committee. Burns is also a Life Fellow of the American Bar Foundation...
© Dykema, 2021