Haynes and Boone, LLP
Legal Services | Illinois, USA
www.haynesboone.com
tel: +1 312 216 1620 | fax: +1 312 216 1621
180 N. LaSalle Street | Chicago | Illinois | 60601 | USA
---
Main Contacts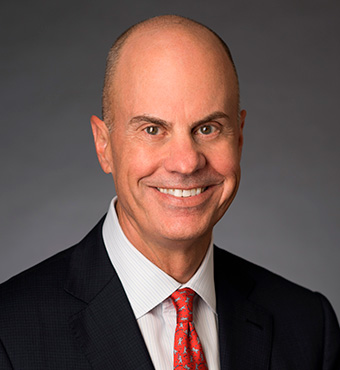 Timothy E. PowersManaging Partner
Offices
Chicago, Illinois | Shanghai, China | London, England | Mexico, D.F., Mexico | Costa Mesa, California | Palo Alto, California | Denver, Colorado | Washington, D.C. | New York, New York | Charlotte, North Carolina | Austin, Texas | Dallas, Texas | Fort Worth, Texas | Houston, Texas | Richardson, Texas | San Antonio, Texas | The Woodlands, Texas
Haynes and Boone, LLP's Overview
Haynes and Boone, LLP is an international corporate law firm with offices in Texas, New York, California, Charlotte, Chicago, Denver, Washington, D.C., London, Mexico City and Shanghai, providing a full spectrum of legal services in energy, technology, financial services and private equity. With more than 550 lawyers, Haynes and Boone is ranked among the largest U.S.-based firms by The National Law Journal, The American Lawyer and The Lawyer.
Notable

Articles
GAR's "Guide to Energy Arbitrations": Offshore Vessel Construction Disputes
Haynes and Boone, LLP, January 2019

Haynes and Boone CDG is proud to continue to feature a chapter in Global Arbitration Review's (GAR)Guide to Energy Arbitrations, the Third Edition of which has just been published. TheGuide to Energy Arbitrationsis a widely regarded reference tool for energy companies, their advisers and arbitrators. It compiles information on the multitude of potential issues that may arise in energy disputes and provides guidance for minimizing the risk of and resolving such disputes, written by authors who are renowned in the industry. For more information on theGuide to Energy Arbitrationsclickhere...
Recent Changes to EPA Coal Ash Regulations - Regulatory and Insurance Coverage Implications
Haynes and Boone, LLP, January 2019

A new rule promulgated by the U.S. Environmental Protection Agency ("EPA") governing the disposal of coal combustion residuals, also known as CCR or coal ash, raises the risk for civil claims and the need for insurance to cover them.1 The rule, which takes effect Aug. 29, 2018, revises regulations issued in 2015 and has the stated intent of providing utilities and states "more flexibility in how CCR is managed...
Press
Haynes and Boone Releases Fall 2019 Energy Roundup and Borrowing Base Redeterminations Survey
Haynes and Boone, LLP, October 2019

Haynes and Boone, LLP today released its Fall 2019 Energy Roundup, a comprehensive report on the state of the energy industry, as well as updates to several other key energy-related reports...
Energy Bankruptcy Reports and Surveys
Haynes and Boone, LLP, September 2019

Haynes and Boone's Energy and Restructuring Practice Group lawyers have been helping clients navigate the ups and downs in the oil and gas sector for more than four decades. With the slump in commodity prices persisting, our lawyers are closely following recent industry developments and have prepared several useful reports for industry participants, including borrowers, lenders, private equity firms and investment funds, and others. These include: Oil Patch Bankruptcy Monitor, which includes details on oil and gas producers that have filed for bankruptcy since the beginning of 2015 - most recent update: September 30, 2019. All press submitted by Haynes and Boone, LLP
© Haynes and Boone, LLP, 2019