Haynes and Boone, LLP
Legal Services | England
www.haynesboone.com
tel: +44 (020) 8734 2800 | fax:
29 Ludgate Hill | London | EC4M 7JR | England
---
Main Contacts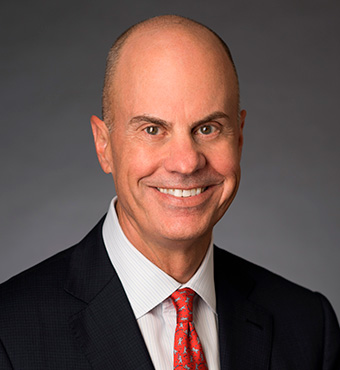 Timothy E. PowersManaging Partner
Offices
London, England | Shanghai, China | Mexico, D.F., Mexico | Costa Mesa, California | Palo Alto, California | Denver, Colorado | Washington, D.C. | Chicago, Illinois | New York, New York | Charlotte, North Carolina | Austin, Texas | Dallas, Texas | Fort Worth, Texas | Houston, Texas | Richardson, Texas | San Antonio, Texas | The Woodlands, Texas
Haynes and Boone, LLP's Overview
Haynes and Boone, LLP is an international corporate law firm with offices in Texas, New York, California, Charlotte, Chicago, Denver, Washington, D.C., London, Mexico City and Shanghai, providing a full spectrum of legal services in energy, technology, financial services and private equity. With more than 550 lawyers, Haynes and Boone is ranked among the largest U.S.-based firms by The National Law Journal, The American Lawyer and The Lawyer.
Notable

Articles
Sener Reduces Requirements for Fuel Marketers and Distributors
Haynes and Boone, LLP, December 2019

Summary of Public Policy and Prior Amendments The Minimum Fuels Storage Public Policy (the "Public Policy") was released by Mexico's Ministry of Energy ("SENER") on December 12, 2017. The objective is to improve energy security in Mexico and ensure adequate energy supply and competitive prices, through the establishment of mandatory minimum fuel inventories and reporting obligations. Marketers and distribution permit holders are required to maintain these minimum fuel inventories, which may be used only in case of emergency with prior authorization of the Energy Sector Coordination Council (Consejo de Coordinación del Sector Energético)...
Amendments to the USMCA Spotlight Labor Standards Compliance in Mexico
Haynes and Boone, LLP, December 2019

With the signing of a Protocol of Amendments ("PoA") and the approval by the U.S. House of implementing legislation, the United States, Canada and Mexico are on track for final approval of the US-Canada-Mexico Agreement (the "USMCA") by the middle of February 2020, which is the anticipated time frame for the vote by the U.S. Senate. If that proceeds as expected, the USMCA would take effect 90 days later, before the end of May. Certainly, a sigh of relief has been heard throughout the continent, as the new agreement has been reached without the original NAFTA having been discarded and avoiding the interruption of supply lines and cross-border trade...
Press
Haynes and Boone Releases Fall 2019 Energy Roundup and Borrowing Base Redeterminations Survey
Haynes and Boone, LLP, October 2019

Haynes and Boone, LLP today released its Fall 2019 Energy Roundup, a comprehensive report on the state of the energy industry, as well as updates to several other key energy-related reports...
Energy Bankruptcy Reports and Surveys
Haynes and Boone, LLP, September 2019

Haynes and Boone's Energy and Restructuring Practice Group lawyers have been helping clients navigate the ups and downs in the oil and gas sector for more than four decades. With the slump in commodity prices persisting, our lawyers are closely following recent industry developments and have prepared several useful reports for industry participants, including borrowers, lenders, private equity firms and investment funds, and others. These include: Oil Patch Bankruptcy Monitor, which includes details on oil and gas producers that have filed for bankruptcy since the beginning of 2015 - most recent update: September 30, 2019. All press submitted by Haynes and Boone, LLP
© Haynes and Boone, LLP, 2020