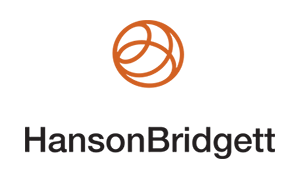 Hanson Bridgett LLP
Legal Services | California, USA
https://www.hansonbridgett.com/
tel: 877-342-6766 | fax: 415-541-9366
425 Market St., 26th Floor | San Francisco | California | 94105 | USA
---
Main Contacts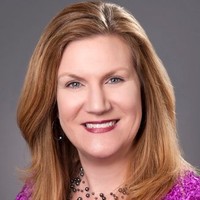 Mary Enemark StoneDirector of Marketing and Business Development
Hanson Bridgett LLP's Overview
Hanson Bridgett is a law firm with more than 150 attorneys in offices in San Francisco, Sacramento, the North Bay, the East Bay and Los Angeles. Serving clients since 1958, we are well known in Northern California and have earned a national reputation in many of our practice areas. Our diverse client list includes large national and global companies as well as many governmental entities, regional businesses and individuals. While we keep true to our California roots, our work increasingly takes us across state and national borders. We are a certified B Corp and are socially responsible members of our communities. Our firm is driven by a commitment to diversity, charitable giving, pro bono legal work and hands-on service.
Year this Office was Established: 1958
Number of Offices Worldwide: 5
Lawyers Worldwide: 164
Notable

Articles
California's New Supplemental COVID-19 Paid Sick Leave Law
Hanson Bridgett LLP, September 2020

Key Points Assembly Bill 1867 requires private employers with 500 or more employees nationwide, as well as employers of health care providers and emergency responders, to provide COVID-19 supplemental paid sick leave to their California employees. Full time employees are entitled to 80 hours of COVID-19 supplemental paid sick leave. Employers are required to provide written notice of the amount of supplemental COVID-19 paid sick leave available on employees' itemized wage statements or a separate writing. Employers must update their wage statements no later than the pay period following the bill's Sept. 9, 2020 enactment...
Long-Term Care Facility COVID-19 Testing Requirements and Revised COVID-19 Focused Survey Tool
Hanson Bridgett LLP, September 2020

Key Points On Aug. 25, 2020, the Centers for Medicare and Medicaid Services (CMS) published an interim final rule with a comment period (IFC) establishing new Long-Term Care Facility COVID-19 Testing Requirements for Staff and Residents. CMS has added 42 CFR §483.80(h), which requires that the facility test all residents and staff for COVID-19. Noncompliance related to this new requirement will be cited at new tag F886. CMS is also revising the COVID-19 Focused Survey for Nursing Homes tool for surveyors to assess facility compliance with the new testing requirements...
Press
Hanson Bridgett Recognized by Chambers and Partners USA
Hanson Bridgett LLP, May 2020

May 1, 2020 (San Francisco, CA) – Chambers and Partners USA has once again named Hanson Bridgett's Construction Practice Group and Health Care Practice Group as top tiers in California. Chambers and Partners is the world's leading provider of legal research and analysis. The organization relies on independent research carried out by their experienced researchers, including interviews with clients and other law firms, to rank attorneys and law firms around the world...
Hanson Bridgett's IP Practice Group Recognized by World Trademark Review
Hanson Bridgett LLP, May 2020

May 1, 2020 (San Francisco, CA) – World Trademark Review has recognized Hanson Bridgett's Intellectual Property Practice Group as one of the best in the nation, stating, "Bay Area stalwart Hanson Bridgett can support brand owners in many meaningful ways thanks to a well-cultivated and well-rounded trademarks service." The World Trademark Review 1000 is the only standalone publication to recommend attorneys and their firms exclusively in the trademark field, and identifies leading firms in over 80 key jurisdictions globally. WTR 1000 highlights leaders in the respective areas of prosecution and strategy, enforcement and litigation, and anti-counterfeiting...
© Hanson Bridgett LLP, 2020