Simonsen Vogt Wiig AS
Legal Services | Norway
www.svw.no
tel: +47 77 66 42 30 | fax:
Fredrik Langes gate 19-21 PO Box 929 | Tromsø | N-9259 | Norway
---
Main Contacts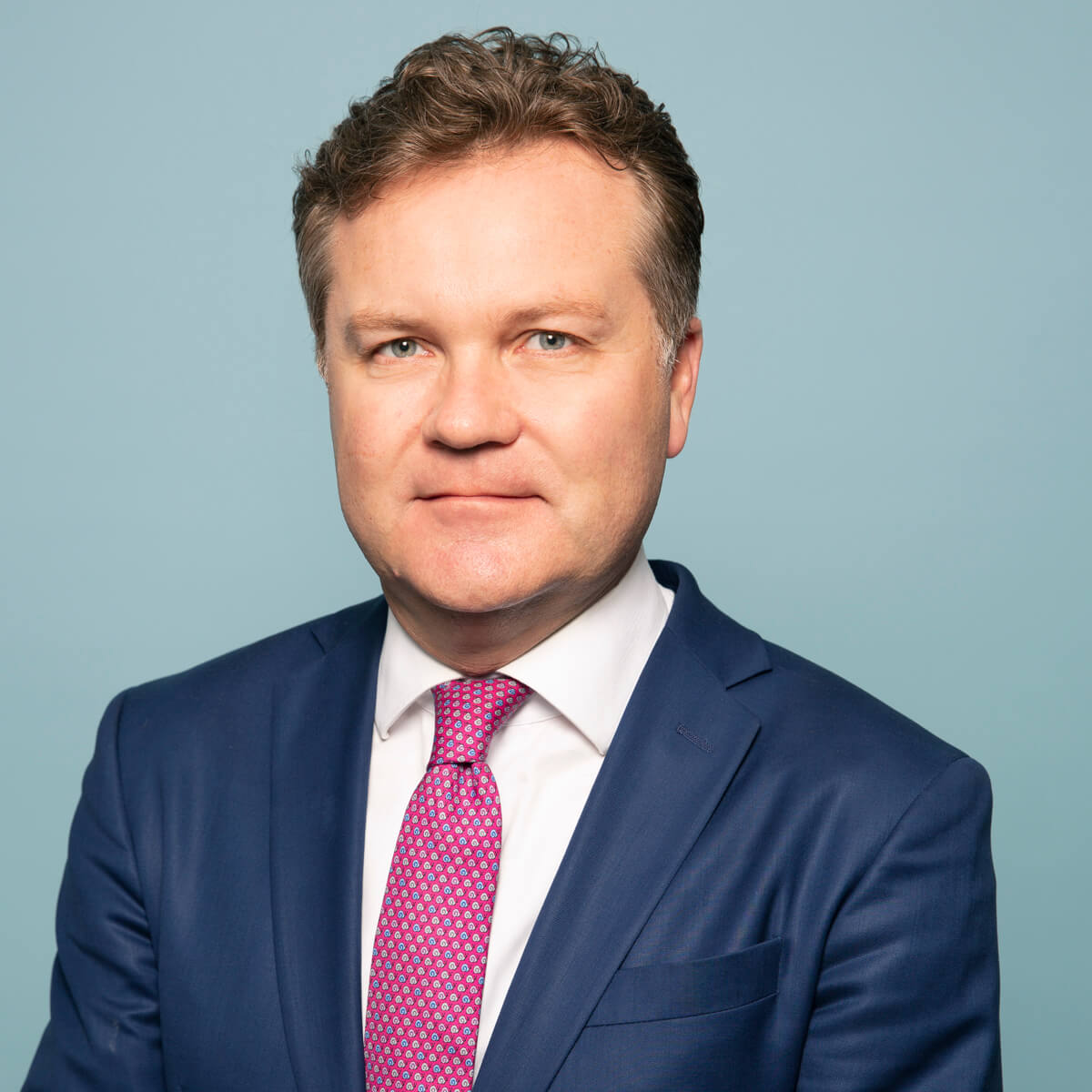 Jan Magne LangsethPartner
Simonsen Vogt Wiig AS's Overview
Simonsen Vogt Wiig is a leading business law firm with offices in all major cities in Norway and Singapore. Our 180 lawyers assist all key industries, and build lasting relationships with our clients by combining inbound business acumen and legal expertise in counseling. High quality at all levels to be guiding principles for our business. Through cooperation and availability, we arrange for relevant and effective communication and advice to our clients. We have the capacity to be both specialized and versatile, and expertise to solve the most demanding problems and the major missions.
Notable

Articles
The Norwegian Parliament Adopts New Corona Act
Simonsen Vogt Wiig AS, March 2020

On Wednesday 18 March 2020, the Norwegian Government put forward a bill which will give the Government vast authorization to fight Covid-19 and its consequences for the society. Today, 21 March 2020, a more narrow Corona act was adopted by the Norwegian Parliament. Read more about the initial proposal. After the initial critical voices, the Parliament chose to initiate a speedily hearing, where it invited i.a. the Norwegian Bar Association, the Norwegian Association of Judges, National Institution for Human Rights and prominent scholars to present their views. Their submissions were made the following day (Friday)...
Corona: The Importance of Contingency Planning and Risk Management
Simonsen Vogt Wiig AS, March 2020

Many businesses are struggling due to the Covid-19 outbreak and associated restrictions. They face immediate consequences in terms of reduced labor force, counterparties unable to deliver and own failure to deliver. In this phase, it is crucial for the business to be proactive and set out a plan to maintain operational operations and mitigate the risk. In a chaotic situation with unforeseen and complex consequences, one may easily react with panic. A clear contingency plan however, will ensure that focus is made in the right direction. Overall, focus should be on critical input factors key to maintain operations...
Press
Telia Company AB Acquires Leading TV-distribution and Internet Services Provider Get TDC Norway
Simonsen Vogt Wiig AS, September 2018

The deal value was NOK 21 billion (EUR 2.2 bn.) and the transaction leads to the formation of a leading digital challenger in the Norwegian market. Simonsen Vogt Wiig assisted Telia in all aspects of the transaction. Telia Norway has more than 2.3 million mobile subscriptions in Norway and reported revenues in 2017 of NOK 9.8 billion, while GET TDC Norway reported revenues of NOK 4 billion. Get is a leading provider of fixed and TV services with more than 500.000 customers connected to its fiber-based network, and more than one million private and business customers using their TV and broadband services on a daily basis. TDC Norway is a B2B telecom operator...
Norwegian government finally presents white paper to the Parliament for implementing PSD2 into Norwegian law
Simonsen Vogt Wiig AS, July 2018

On 22 June, the Norwegian government presented to the parliament a proposal for implementation into Norwegian law of the public law provisions of the second payment services directive ((EU) 2015/2366 – PSD2).PSD2 came into force on 18 January this year. The objective of the directive is to modernize the existing payment services regime by ensuring that it is in line with market developments, and to promote safer technical payment solutions. The directive also promotes innovation by seeking to increase the competition in the payment services market...
© Simonsen Vogt Wiig AS, 2021