Dinsmore & Shohl LLP
Legal Services | Ohio, USA
http://www.dinsmore.com/
tel: (614) 628-6880 | fax: (614) 628-6890
191 W. Nationwide Boulevard Suite 300 | Columbus | Ohio | 43215 | USA
---
Main Contacts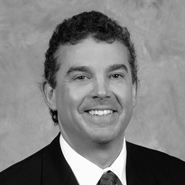 Harvey Jay CohenPartner
Offices
Columbus, Ohio | San Diego, California | Denver, Colorado | Groton, Connecticut | Washington, D.C. | Atlanta, Georgia | Chicago, Illinois | Covington, Kentucky | Frankfort, Kentucky | Lexington, Kentucky | Louisville, Kentucky | Boston, Massachusetts | Ann Arbor, Michigan | Detroit (Troy), Michigan | Cincinnati, Ohio | Cleveland, Ohio | Dayton, Ohio | Philadelphia, Pennsylvania | Philadelphia (Wayne), Pennsylvania | Pittsburgh, Pennsylvania | Charleston, West Virginia | Huntington, West Virginia | Lewisburg, West Virginia | Morgantown, West Virginia | Wheeling, West Virginia
Dinsmore & Shohl LLP's Overview
Since our establishment in Cincinnati, Ohio in 1908, Dinsmore & Shohl LLP has provided quality legal counsel to our clients enabling them to accomplish more. In recent years, our practice has grown into a national firm that services clients from coast-to-coast, as well as internationally. Today's full-service practice, with more than 650 attorneys, continues the standards established by our founding partners over a decade ago, which are efficient, cost-effective and comprehensive solutions for clients.

Our firm's commitment to quality service extends from our highly-skilled attorneys to our experienced professional staff. By establishing relationships based on trust, communication and responsiveness, we tailor our service to ensure our clients' current needs are met while also anticipating future ones.

Articles
FMSHRC Withdraws Simplified Proceedings Program
Dinsmore & Shohl LLP, October 2019

On October 10, 2019, the Federal Mine Safety and Health Review Commission ("Commission") published a notice it would withdraw its simplified proceedings program. The withdrawal of the program becomes effective 45 days after publication in the Federal Register unless adverse comment is received. In December 2010, the Commission published a final rule setting forth the procedures for simplified proceedings based on the number of increased case filings before the Commission since 2006. The Commission instituted the simplified proceedings in order to assist with its caseload and to streamline the process for the simplest cases...
Cincinnati Is Latest City to Outlaw Hair Discrimination
Dinsmore & Shohl LLP, October 2019

Cincinnati, Ohio has joined a small but growing list of states and municipalities that ban discrimination on the basis of natural hair styles. On Oct. 9, 2019, the Cincinnati City Council voted 7-1 to add a hair-bias ban to the city's existing non-discrimination law. The new law, intended to eliminate discrimination based on "negative, lingering cultural biases that frequently favor hair styles and hair types that more closely resemble Eurocentric hair types and hair styles,"[1] prohibits employers from discriminating against employees because of hair styles associated with race, such as dreadlocks, twists, and braids...
Press
Dinsmore Health Care Group Earns ABA Top-10 Ranking in Midwest
Dinsmore & Shohl LLP, October 2019

Dinsmore & Shohl LLP has once again been named a top-10 health care firm in the American Bar Association's Annual Regional Law Firm Recognition List. This year, Dinsmore ranked No. 7 in the Midwest region based on section lawyer membership. More than 45 Dinsmore attorneys are active in the industry representing health care clients, covering everything from regulatory compliance to fraud, waste and abuse claims to medical malpractice, hospital representation and much more...
Dinsmore Moves to New Chicago Office Following 5 Years of Exponential Growth
Dinsmore & Shohl LLP, October 2019

Due to its quick expansion and plans for continued growth, Dinsmore & Shohl LLP's Chicago branch has moved into its new office at 222 W Adams St., on the top floor of the Franklin Center's USG Tower. Since opening in March of 2014, Dinsmore has grown its attorney roster from one to 28 in Chicago, and there is no sign of slowing down. The new space, custom-designed to fit Dinsmore's full-service offerings, is 150 percent larger than its office at 227 W Monroe St. "We're excited about our move," Office Managing Partner Bobby Lucas said...
© Dinsmore & Shohl LLP, 2019