Dinsmore & Shohl LLP
Legal Services | Ohio, USA
http://www.dinsmore.com/
tel: (614) 628-6880 | fax: (614) 628-6890
191 W. Nationwide Boulevard Suite 300 | Columbus | Ohio | 43215 | USA
---
Main Contacts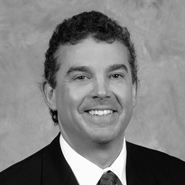 Harvey Jay CohenPartner
Offices
Columbus, Ohio | San Diego, California | Denver, Colorado | Groton, Connecticut | Washington, D.C. | Atlanta, Georgia | Chicago, Illinois | Covington, Kentucky | Frankfort, Kentucky | Lexington, Kentucky | Louisville, Kentucky | Boston, Massachusetts | Ann Arbor, Michigan | Detroit (Troy), Michigan | Cincinnati, Ohio | Cleveland, Ohio | Dayton, Ohio | Philadelphia, Pennsylvania | Philadelphia (Wayne), Pennsylvania | Pittsburgh, Pennsylvania | Charleston, West Virginia | Huntington, West Virginia | Lewisburg, West Virginia | Morgantown, West Virginia | Wheeling, West Virginia
Dinsmore & Shohl LLP's Overview
Since our establishment in Cincinnati, Ohio in 1908, Dinsmore & Shohl LLP has provided quality legal counsel to our clients enabling them to accomplish more. In recent years, our practice has grown into a national firm that services clients from coast-to-coast, as well as internationally. Today's full-service practice, with more than 650 attorneys, continues the standards established by our founding partners over a decade ago, which are efficient, cost-effective and comprehensive solutions for clients.

Our firm's commitment to quality service extends from our highly-skilled attorneys to our experienced professional staff. By establishing relationships based on trust, communication and responsiveness, we tailor our service to ensure our clients' current needs are met while also anticipating future ones.

Articles
Price Transparency is Coming: Time to Get Ready
Dinsmore & Shohl LLP, January 2020

The Centers for Medicare & Medicaid Services (CMS) recently released a final rule, which will require hospitals to publicly disclose pricing information, effective January 1, 2021. Citing an effort to increase market competition and drive down the cost of health care services, hospitals will be obligated to publish gross charges, payer-specific negotiated rates, the de-identified minimum and maximum negotiated rates, and discounted cash price for all items and services in a machine-readable format on the hospitals' websites...
H-1B Visa Filing Season: New Registration Process Begins March 1
Dinsmore & Shohl LLP, January 2020

Why is H-1B Filing Season Important? This is the only time of year (with minor exceptions indicated below) U.S. Citizenship and Immigration Services (USCIS) accepts H-1B specialty worker petitions for the next fiscal year, which begins Oct. 1, 2020. For a petition to qualify in the H-1B category, the job offered must be a specialty occupation in which a bachelor's degree (or its equivalent) is normally the minimum requirement, and the foreign national employee must hold a bachelor's degree (or its equivalent) in the specialty defined by the position...
Press
George Vincent Reelected as Dinsmore Chairman and Managing Partner for 5th Term
Dinsmore & Shohl LLP, January 2020

Dinsmore & Shohl LLP is proud to announce George H. Vincent has been reelected to a fifth term as chairman and managing partner. Vincent came to Dinsmore in 1982 and began his first term as managing partner 25 years later in 2007. As part of the Corporate & Transactional, Mergers & Acquisitions, Capital Markets and Government Relations practice groups, he counsels businesses with regard to strategic growth, funding and regulatory oversight. "Being elected to a fifth term and knowing the firm has faith in my continued leadership is truly an honor," he said...
Dinsmore Leadership Changes Look to the Future
Dinsmore & Shohl LLP, January 2020

Dinsmore & Shohl LLP is kicking off 2020 with a wave of changes within its leadership ranks. The firm welcomes new board of directors, department chairs, practice group chairs, and partners. Dinsmore Chairman and Managing Partner George H. Vincent begins his fifth term stewarding the firm. He joined Dinsmore in 1982 and began his first term in 2007. "It's an honor to be reelected by my peers," he said. "I'm looking forward to the opportunities ahead of us as our leadership transitions both on the board of directors and at the practice group level. We have made great progress in expanding our footprint and services we offer our clients...
© Dinsmore & Shohl LLP, 2020