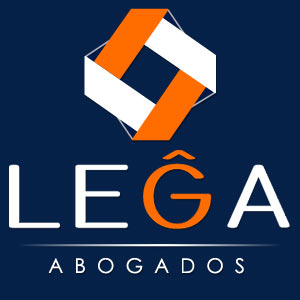 LEÄœA Abogados
Legal Services | Venezuela
http://www.lega.law/site/home.html
tel: +58 (0) 212 9012600 | fax:
Av. Venezuela, Edificio Atrium, Piso 3 | Caracas | 1060 | Venezuela
---
Main Contacts

Carlos DominguezManaging Partner

Miguel Rivero-BetancourtSenior Partner
Offices
Caracas, Venezuela
LEÄœA Abogados's Overview
LEÄœA is a leading law firm in the Venezuelan market and of international renown. At LEÄœA, we have a modern approach to the practice of law, supported by the use of technology and based on the values of excellence, tenacity, integrity, empathy, innovation and versatility. The firm brings together more than 500 years of experience in the practice of law and, in 2018, its partners decided to give it greater dynamism, a new image and its current name, coming from Esperanto.

LEÄœA has 38 service areas, divided into 15 practice areas, covering all branches of law, and 23 industry areas, created on the basis of the extensive experience of our team in those business sectors. LEÄœA is one of the largest law firms in Venezuela and its lawyers have accumulated more than 40 awards, granted by the world's most important legal publications, which have also certified the high quality of all our practice groups.

With a strong international focus, LEÄœA is the preferred law firm of a high number of multinational clients in Venezuela. The firm is an exclusive member of several international networks that oblige it to maintain the highest standards of service to domestic and foreign clients. In Venezuela, LEÄœA has been a key participant in academic associations and its lawyers have been involved in leadership roles in many of them.

LEÄœA's mission is to provide clients with high-level legal advice, aimed at obtaining results in a cost-efficient manner and based on the use of technology.

Languages: English, French, Portuguese, Spanish
Notable

Articles
COVID-19 Report
LEÄœA Abogados, March 2020

At LEĜA we are monitoring the measures that are taken to face the crisis generated by COVID-19 and we will be sending updates to our reports and comments divided by practice areas and industry so that you can easily find the information that is relevant to you. Please note that it is our policy to report announced measures only when they are translated into acts published in the Official Gazette. In this first installment, you will find relevant information related to the measures that have been taken to date and some general recommendations that we give for information purposes only...
Press
Hoet Pelaez Castillo & Duque Abogados Announces Change of Corporate Identity
LEGA Abogados, May 2018

We are pleased to announce that from 8 March 2018, we at Hoet Pelaez Castillo & Duque Abogados will continue our operations under the name of Leĝa Abogados, a leading Venezuelan law firm committed to providing a new and innovative approach to the local and global challenges of a changing market. Our intention is to invigorate our firm, with an important emphasis on institutionalization and the use of technology to be closer to our clients. Since 2002, the full-service law firm Hoet Pelaez Castillo & Duque Abogados has been operating independently from Hoet Pelaez Castillo & Duque, the intellectual property firm, which will still operate under that same name...
© LEÄœA Abogados, 2020