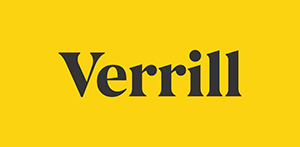 Verrill
Legal Services | New York, USA
www.verrill-law.com
tel: (914) 682-2195 | fax: (914) 682-7784
50 Main Street, Suite 1000 | White Plains | New York | 10606 | USA
---
Main Contacts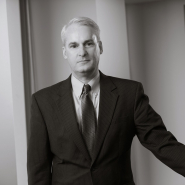 Kevin J. O'ConnellPartner
Verrill's Overview
Verrill is one of the pre-eminent law firms in New England, widely known for delivering high quality legal services in an efficient and responsive manner. Verrill provides sophisticated legal representation to businesses and individuals in all traditional areas of practice, including business law, litigation, real estate, labor and employment law, and estate planning. The firm also advises a wide variety of specialized practice areas, such as health care and health technology, immigration and global migration, employee benefits and executive compensation, intellectual property, energy, timberlands, and environmental law. Verrill's high degree of specialization enables its lawyers to handle most complex legal issues in an efficient and cost-effective manner. Through scalable staffing, thoughtful communication and skillful project management, the firm helps individuals and businesses achieve their goals in a manner that suits their unique needs and preferred work methods. In addition, unlike many law firms, Verrill has embraced a "Total Quality" approach to delivering services to our clients and is committed to continuous quality improvement. Verrill's enduring commitment to quality client service is matched by its commitment to community service, through both the personal service of its lawyers in numerous community organizations and the firm's prominent charitable giving program, as well as its support for an inclusive array of pro bono legal services.

Verrill's Boston office provides its business, institutional, and individual clients with sophisticated legal services and the personal attention and sense of value that have been hallmarks of Verrill since 1862. The firm's Massachusetts attorneys combine innovative problem-solving and advocacy with efficient and effective management of their clients' matters in Boston, throughout the United States and abroad. The Boston attorneys work closely with colleagues in the firm's four other offices, implementing a firm-wide commitment to excellence and the application of creative legal strategies to meet the needs of their clients.
Notable

Articles
House Democrats Propose Estate and Gift Tax Law Changes: Important Estate Planning Implications
Verrill, September 2021

Please note: this alert was updated on September 30, 2021. What you need to know: On September 13, 2021, the House Ways and Means Committee released its proposed tax plan to fund President Biden's $3.5 trillion "Build Back Better" social and economic spending package...
Employee Benefits & Executive Compensation 2021 Summer Client Advisory
Verrill, August 2021

Click here to view as a PDF. This Client Advisory summarizes developments in the law governing employee benefit plans prompted by the COVID-19 pandemic. We explain what these developments mean for plan sponsors and highlight the need to adopt plan amendments within limited time periods in order to fully implement pandemic-related changes. As plan amendment deadlines approach, plan sponsors should inventory changes made to their employee benefit plans in response to pandemic-related changes in law. We also highlight a few key non-pandemic-related developments and upcoming plan amendment and administrative deadlines...
Press
Verrill Announces New Leadership Changes in Support of Its Plans for Strategic Growth
Verrill, September 2021

(September 29, 2021) – Verrill is pleased to announce that the firm has elevated Chrissie Eastin to Director of Human Resources and Robert Wright to Director of Office Operations as the firm continues to focus on growth, operational effectiveness, and client value. The elevations come on the heels of the firm welcoming its new Chief Operating Officer and law firm industry veteran, James Durham, and the retirement of Verrill's longtime Director of Human Resources, Michele Pattenaude, who was with the firm for 20 years...
New COVID-19 Vaccine Mandate Impacts Many Maine Employers and Workers
Verrill, September 2021

Announced on Thursday, September 9, 2021, President Biden's vaccine and testing plan will mandate all employers with more than 100 workers to require their workers to be vaccinated for COVID-19 or tested for the virus weekly. The Bangor Daily News reported in a recent article highlighting the plan that up to 169,000 workers in Maine will be affected. Within the article, Verrill attorney Robert Brooks commented that it will likely take at least several weeks until OSHA releases an emergency temporary standard rule, those rules are issued when something is deemed a "grave danger" to workers. Read the full article on the Bangor Daily News website...
© Verrill, 2021