Bradley Arant Boult Cummings LLP
Legal Services | Alabama, USA
https://www.bradley.com/
tel: 334 956 7700 | fax: 334 956 7701
RSA Dexter Avenue Building | Montgomery | Alabama | 36104 | USA
---
Main Contacts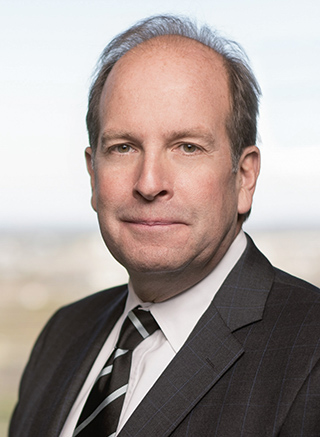 Charles StewartPartner
Offices
Montgomery, Alabama | Birmingham, Alabama | Huntsville, Alabama | Washington, D.C. | Tampa, Florida | Jackson, Mississippi | Charlotte, North Carolina | Nashville, Tennessee | Dallas, Texas | Houston, Texas
Bradley Arant Boult Cummings LLP's Overview
Bradley is a national law firm with a reputation for skilled legal work, exceptional client service, and impeccable integrity. We provide business clients around the world with a full suite of legal services in dozens of industries and practice areas.

Founded in 1870 in Elyton, Alabama, before moving to Birmingham the following year, Bradley has retained the tradition of southern hospitality even as the law firm has grown into a global force. Our founding partners established the highest standards of value, ethics, and professional excellence in the practice of law - standards that have guided us through to the present day. Respect for our clients, colleagues, and communities and passion for our work are the driving forces behind everything we do. That kind of integrity means that clients can trust us to not only serve their needs, but ensure that the work is completed the right way.

Our 10 offices are located in Alabama, Florida, Mississippi, North Carolina, Tennessee, Texas, and the District of Columbia, giving us an extensive geographic base to represent clients on a regional, national, and international basis. We frequently serve as national coordinating counsel, regional counsel, and statewide counsel for clients in various industries.

Diversity and equality in the workforce are core values at Bradley, allowing us to leverage a wide range of perspectives to help us achieve the results that we expect and our clients demand. We are also committed to giving back to our communities with meaningful pro bono legal services and charitable contributions through the Bradley Arant Boult Cummings Charitable Foundation.

Although we are a large law firm with more than 500 lawyers, our clients still enjoy the personal attention, responsiveness, and deep relationships they would expect from a boutique firm. Our attorneys and staff combine legal experience and knowledge with a sophisticated understanding of industries to work side by side with clients and come up with practical, strategic solutions specifically tailored to their business operations. Bradley lawyers use their talents, judgment, work ethic, and experience to go above and beyond expectations to help our clients meet their goals.
Professionals
Partners
---
---
Associates
Other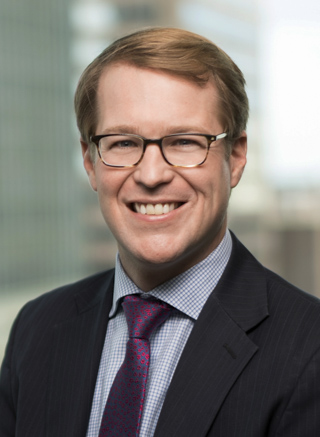 Joshua O. BladesSenior Advisor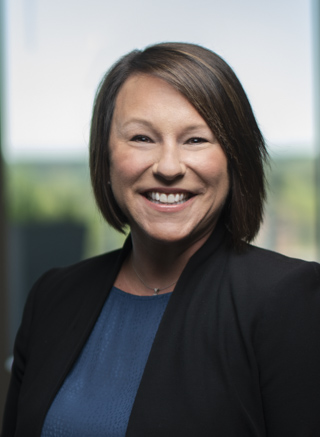 Martha RobySenior Advisor
Articles
TransUnion v. Ramirez: The Supreme Court Shifts the Class Action Battlefield Toward State Courts
Bradley Arant Boult Cummings LLP, September 2021

[!<CDATA[ Article III standing is one of the most significant rubrics to determine a federal lawsuit's justiciability. The Supreme Court significantly altered the standing calculus in TransUnion v. Ramirez, 141 S. Ct. 2190 (2021), particularly in putative class actions that allege bare statutory violations unaccompanied by actual harm. While some aspects of TransUnion's fallout are difficult to predict, one thing seems clear: More nationwide class actions will be stuck in state court moving forward...
Guest Column: For Alabama Companies Doing Business in Afghanistan, Some Legal Thoughts
Bradley Arant Boult Cummings LLP, September 2021

[!<CDATA[ The unprecedented speed of the collapse of the former Afghan central government is a humanitarian tragedy. The magnitude of which is rightfully distracting from the immediate near-term and long-term legal issues that those who supported the coalition efforts in Afghanistan are compelled to address as the immediate human concerns fade from the spotlight. In particular, U.S. government (USG) contractors are going to face a variety of legal implications from the events unfolding in Afghanistan, which will vary depending upon the existence of assets, facilities, contracts or personnel in Afghanistan...
Press
Nine Bradley Partners Named to 2021 Texas Super Lawyers
Bradley Arant Boult Cummings LLP, September 2021

[!Bradley is pleased to announce that nine partners in the firm's Dallas and Houston offices have been named to the 2021 edition of Texas Super Lawyers. In addition, Bradley Dallas Office Managing Partner Richard A. Sayles was named to the lists of "Top 100 in Texas" and the "Top 100 in Dallas/Fort Worth," and Bradley Houston Office Managing Partner Ian P. Faria was named to the list of "Top 100 in Houston." "We are proud of this talented group of attorneys in our Dallas and Houston offices and congratulate them on this achievement," said Bradley Chairman of the Board and Managing Partner Jonathan M. Skeeters...
Alé Dalton Honored with Alumni Award at University of Tennessee Alumni Awards Gala
Bradley Arant Boult Cummings LLP, September 2021

[!Bradley is pleased to announce that Alé Dalton was a recipient of the Alumni Promise Award at the University of Tennessee Knoxville's Alumni Awards Gala. The Alumni Promise Award recognizes alumni under the age of 40 who have demonstrated distinctive achievement in a career, civic involvement or both. The award honors alumni who are rising stars and have made an impact early in their career. "Since joining our firm, Alé has consistently demonstrated leadership and a tireless commitment to the legal industry and her community. She is deserving of this recognition as an exceptional UT alumna," said Bradley Nashville Office Managing Partner Lauren B. Jacques...
© Bradley Arant Boult Cummings LLP, 2021