Bradley Arant Boult Cummings LLP
Legal Services | Tennessee, USA
https://www.bradley.com/
tel: 615 244 2582 | fax: 615 252 6380
Roundabout Plaza | Nashville | Tennessee | 37203 | USA
---
Main Contacts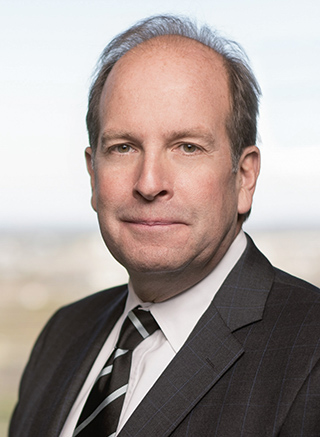 Charles StewartPartner
Offices
Nashville, Tennessee | Birmingham, Alabama | Huntsville, Alabama | Montgomery, Alabama | Washington, D.C. | Tampa, Florida | Jackson, Mississippi | Charlotte, North Carolina | Dallas, Texas | Houston, Texas
Bradley Arant Boult Cummings LLP's Overview
Bradley is a national law firm with a reputation for skilled legal work, exceptional client service, and impeccable integrity. We provide business clients around the world with a full suite of legal services in dozens of industries and practice areas.

Founded in 1870 in Elyton, Alabama, before moving to Birmingham the following year, Bradley has retained the tradition of southern hospitality even as the law firm has grown into a global force. Our founding partners established the highest standards of value, ethics, and professional excellence in the practice of law - standards that have guided us through to the present day. Respect for our clients, colleagues, and communities and passion for our work are the driving forces behind everything we do. That kind of integrity means that clients can trust us to not only serve their needs, but ensure that the work is completed the right way.

Our 10 offices are located in Alabama, Florida, Mississippi, North Carolina, Tennessee, Texas, and the District of Columbia, giving us an extensive geographic base to represent clients on a regional, national, and international basis. We frequently serve as national coordinating counsel, regional counsel, and statewide counsel for clients in various industries.

Diversity and equality in the workforce are core values at Bradley, allowing us to leverage a wide range of perspectives to help us achieve the results that we expect and our clients demand. We are also committed to giving back to our communities with meaningful pro bono legal services and charitable contributions through the Bradley Arant Boult Cummings Charitable Foundation.

Although we are a large law firm with more than 500 lawyers, our clients still enjoy the personal attention, responsiveness, and deep relationships they would expect from a boutique firm. Our attorneys and staff combine legal experience and knowledge with a sophisticated understanding of industries to work side by side with clients and come up with practical, strategic solutions specifically tailored to their business operations. Bradley lawyers use their talents, judgment, work ethic, and experience to go above and beyond expectations to help our clients meet their goals.
Articles
COVID-19 Vaccines and Emergency Use Authorization Challenges
Bradley Arant Boult Cummings LLP, August 2021

With employers reopening fully and employees returning to the workplace from the pandemic, there has been a steady flow of challenges -- both legal filings and political and public opposition -- by individuals opposing mandatory requirements from employers and institutions to be vaccinated in order to return to work or school, subject to certain legal requirements under the ADA and valid religious objections. The legal challenges have centered, in large part, on the Food and Drug Administration (FDA) ability to issue "emergency use authorization" (EUA) for medical products in certain emergency circumstances...
Risk Assessment — Construction Claims: How to Calculate the Recoverable Costs and Damages
Bradley Arant Boult Cummings LLP, July 2021

When negotiating a complex change order or preparing to litigate a claim, calculating actual recoverable costs incurred can be a difficult exercise. You will want to first review your contract to determine what kinds of costs are compensable. For example, the change order provision of your contract may provide a specific markup that can be included in a change request or limit the recovery of indirect costs and overhead associated with a change. Similarly, a termination for convenience provision may prohibit recovery of profit or provide a defined demobilization fee. Your contract may also include liability caps or waivers of certain types of damages (e.g...
Press
Elisha Kobre Joins Bradley's Dallas Office
Bradley Arant Boult Cummings LLP, July 2021

[!Bradley is pleased to announce that Elisha J. Kobre has joined the firm's Dallas office as a partner in the Government Enforcement and Investigations and Litigation practice groups. Mr. Kobre joins the firm after serving for more than a decade as an Assistant United States Attorney for the Southern District of New York, focusing his practice on securities and commodities fraud, complex fraud, and cybercrime. "We are pleased to welcome Elisha to our Dallas office," said Dallas Office Managing Partner Richard A. Sayles...
Bradley Attorney John Hood Selected for AHLA Leadership Development Program
Bradley Arant Boult Cummings LLP, July 2021

[!Bradley is pleased to announce that John C. Hood, an associate in the firm's Tampa office, has been selected to participate in the American Health Lawyers Association Leadership Development Program. Hood was appointed for a one-year leadership term, effective June 1, 2021 through June 30, 2022. AHLA is the nation's largest, nonpartisan, nonprofit educational organization devoted to legal issues in the healthcare field...
© Bradley Arant Boult Cummings LLP, 2021