Bradley Arant Boult Cummings LLP
Legal Services | D.C., USA
https://www.bradley.com/
tel: 202 393 7150 | fax:
1615 L Street NW Ste 1350 | Washington | D.C. | 20036 | USA
---
Main Contacts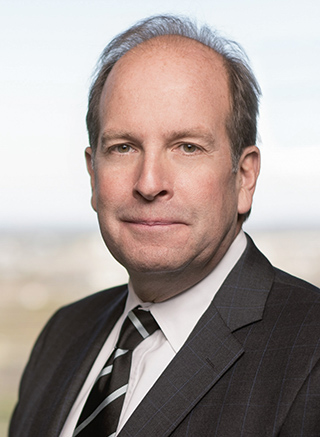 Charles StewartPartner
Offices
Washington, D.C. | Birmingham, Alabama | Huntsville, Alabama | Montgomery, Alabama | Tampa, Florida | Jackson, Mississippi | Charlotte, North Carolina | Nashville, Tennessee | Dallas, Texas | Houston, Texas
Bradley Arant Boult Cummings LLP's Overview
Bradley is a national law firm with a reputation for skilled legal work, exceptional client service, and impeccable integrity. We provide business clients around the world with a full suite of legal services in dozens of industries and practice areas.

Founded in 1870 in Elyton, Alabama, before moving to Birmingham the following year, Bradley has retained the tradition of southern hospitality even as the law firm has grown into a global force. Our founding partners established the highest standards of value, ethics, and professional excellence in the practice of law - standards that have guided us through to the present day. Respect for our clients, colleagues, and communities and passion for our work are the driving forces behind everything we do. That kind of integrity means that clients can trust us to not only serve their needs, but ensure that the work is completed the right way.

Our 10 offices are located in Alabama, Florida, Mississippi, North Carolina, Tennessee, Texas, and the District of Columbia, giving us an extensive geographic base to represent clients on a regional, national, and international basis. We frequently serve as national coordinating counsel, regional counsel, and statewide counsel for clients in various industries.

Diversity and equality in the workforce are core values at Bradley, allowing us to leverage a wide range of perspectives to help us achieve the results that we expect and our clients demand. We are also committed to giving back to our communities with meaningful pro bono legal services and charitable contributions through the Bradley Arant Boult Cummings Charitable Foundation.

Although we are a large law firm with more than 500 lawyers, our clients still enjoy the personal attention, responsiveness, and deep relationships they would expect from a boutique firm. Our attorneys and staff combine legal experience and knowledge with a sophisticated understanding of industries to work side by side with clients and come up with practical, strategic solutions specifically tailored to their business operations. Bradley lawyers use their talents, judgment, work ethic, and experience to go above and beyond expectations to help our clients meet their goals.
Articles
Data Analytics Gives SEC Enforcement Edge On Earnings
Bradley Arant Boult Cummings LLP, September 2021

In a sign that the U.S. Securities and Exchange Commission continues to ramp up its enforcement efforts, the SEC last week in In re: Healthcare Services Group Inc. charged a health care services company and its chief financial officer and controller as part of the Division of Enforcement's Earnings Per Share, or EPS, Initiative. A Sept. 28, 2020, SEC press release described the initiative as "utiliz[ing] risk-based data analytics to uncover potential accounting and disclosure violations caused by, among other things, earnings management practices."[1] Including last week's action, the SEC has now charged three issuers under the EPS Initiative...
Commission Amends Financial Disclosure Requirements for Business Acquisitions and Dispositions
Bradley Arant Boult Cummings LLP, August 2021

On May 21, 2020, the Commission adopted amendments to the financial statement disclosure requirements for business acquisitions and dispositions by Commission registrants that also apply to companies undertaking an initial public offering. The amendments resulted from the Commission staff's ongoing evaluation of Regulation S-X and Regulation S-K as part of its Disclosure Effectiveness Initiative and were proposed by the Commission in May 2019. hen a Commission registrant acquires a significant business, other than a real estate operation, Rule 3-05 of Regulation S-X requires the filing of certain pre-acquisition ?financial statements of the business...
© Bradley Arant Boult Cummings LLP, 2021