Buchalter
Legal Services | California, USA
www.buchalter.com
tel: 4152270900 | fax: 4152270770
55 Second Street | San Francisco | California | 94105 | USA
---
Main Contacts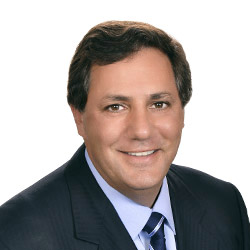 Adam J. BassShareholder
Buchalter's Overview
Buchalter is a full-service business law firm that has been teaming with clients for eight decades, providing legal counsel at all stages of their growth and evolution, and helping them meet the many legal challenges and decisions they face. Our clients are engaged in a diverse global economy governed by complex laws and regulations, and they trust us as advisers and business partners because we are involved in their world. They rely on our forward-thinking to help them resolve problems before they arise.

At Buchalter, we practice in that spirit.

Our founding principle-providing our clients with the best business solutions-continues to lead us. We value each client relationship, recognizing that their success is our success. Our overarching goal-getting the best results for the client in a timely manner with sensitivity to cost-has engendered client loyalty, and the firm has grown from that loyalty.

Our lawyers are accessible, resourceful, skillful and adept at responding to change. Our technological capabilities keep case law and rule changes at our fingertips and client communications current, enabling us to create efficient, superior outcomes.

We strongly believe that technology is a tool that furthers the practice of law and have used that belief to develop a cutting edge platform for our firm. We use a meshed (NVPN) network to facilitate work among offices, Cisco VoIP telephony and Video-over-IP conferencing. Sharing documents is seamless through FileSite, which is also utilized to create our Client Extranets. To support our litigation matters, we use Concordance and Opticon, as well as LiveNote and Sanction. Unlike many firms, we have the capacity to process e-Discovery in-house, reducing client costs.

Buchalter lawyers are also active members of the communities in which they live and work. Leadership is a value the founding partners practiced and passed on to the current generation of attorneys. Our lawyers sit on the boards of prominent organizations, teach and lecture frequently. We actively participate in many associations and groups including the Public Law Center, San Francisco Legal Aid Society, Practicing Law Institute, California State Bar Association, the Los Angeles County Bar Association and the LACBA Domestic Violence Project, the Sojourner Center, the Boys and Girls Club of Greater Phoenix and many others.

Buchalter is consistently ranked among the leading law firms by Chambers and Partners, Best Lawyers, The Daily Journal and the Los Angeles Business Journal. It is also ranked among the leading firms nationally by American Legal Media and the National Law Journal.

Buchalter's commitment to reflecting and enhancing the rich diversity of the clients and communities in which we practice is more than eight decades strong. The firm's diversity of attorneys and staff provides clients with a greater array of creative talent and alternative thinking, benefiting all.
Professionals
Partners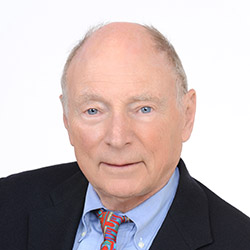 Howard N. EllmanPartner Emeritus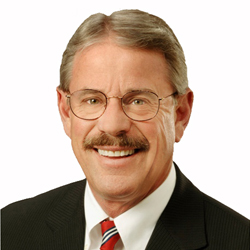 James B. WrightPartner Emeritus
---
Of Counsel
---
---
---
---
Other
---
---
---
---
---
---
---
---
---
Articles
Buchalter COVID-19 Client Alert: FHFA Extends Freddie Mac and Fannie Mae Single-Family Eviction and Foreclosure Moratoria, and Extends GSE Forbearance and Deferral Lengths; List of Current Periods for GSEs, Federal Agencies and States of California, Washington, Oregon and Arizona
Buchalter, February 2021

By Michael Flynn, Doug Prince and Khaled Tarazi Buchalter's February 16 COVID Alert (https://www.buchalter.com/wp-content/uploads/2021/02/FHA-VA-USDA-Foreclosure-and-Eviction-Moratoria-and-Forbearance-Application-Deadline-Extended-to-June-30...
Buchalter COVID-19 Client Alert: Federal Court Declares CDC Eviction Moratorium is Unconstitutional, But Does Not Enjoin the Order
Buchalter, February 2021

By Michael Flynn, Doug Prince and Khaled Tarazi On Thursday, February 25, a Federal judge in the Eastern District of Texas ruled that the CDC tenant eviction order is unconstitutional, but did not enjoin the order. The case was brought by seven Texas landlords against the CDC, challenging the CDC moratorium order. The CDC moratorium applies to tenants who, among other things, declare economic hardship and earned $99,000 or less in 2020 ($198,000 for couples)...
Press
Buchalter Attorneys Named 2021 Southern California Super Lawyers
Buchalter, January 2021

Buchalter is pleased to announce that seventeen attorneys in the Firm's Los Angeles & Orange County offices were named 2021 Southern California Super Lawyers. These attorneys have attained a high degree of peer recognition and professional achievement. Buchalter's 2021 Southern California Super Lawyers include: William S. Brody Harry W. R. Chamberlain II Efrat M. Cogan Mark T. Cramer Robert M. Dato Julian Gurule Dana Hobart John L. Hosack Carol K. Lucas Joshua Mizrahi Terese A. Mosher Beluris Andrew H. Selesnick Matthew L. Seror Stuart A. Simon Lawrence B. Steinberg Mary-Christine "M.C...
With New Year, Buchalter Welcomes New Shareholders in Arizona
Buchalter, January 2021

LOS ANGELES, Calif., January 28, 2021 – Buchalter is pleased to announce that it has added two Shareholders in its Arizona office – Robert Miller joins the Insolvency and Financial Law practice group and Quinn C. Wheeler joins the Commercial Finance practice group.  Both attorneys join from Bryan Cave. "I am thrilled to welcome Bob and Quinn, both exceptional additions, to the Firm.  Arizona is an important market for us and expanding the Insolvency and Commercial Finance practices is a priority as our clients increasingly demand these types of legal services," said Adam Bass, Buchalter President and Chief Executive Officer...
© Buchalter, 2021