Buchalter
Legal Services | Washington, USA
www.buchalter.com
tel: 206319 | fax:
1420 5th Avenue Suite 3100 | Seattle | Washington | 98101 | USA
---
Main Contacts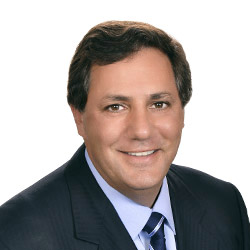 Adam J. BassShareholder
Buchalter's Overview
Buchalter is a full-service business law firm that has been teaming with clients for eight decades, providing legal counsel at all stages of their growth and evolution, and helping them meet the many legal challenges and decisions they face. Our clients are engaged in a diverse global economy governed by complex laws and regulations, and they trust us as advisers and business partners because we are involved in their world. They rely on our forward-thinking to help them resolve problems before they arise.

At Buchalter, we practice in that spirit.

Our founding principle-providing our clients with the best business solutions-continues to lead us. We value each client relationship, recognizing that their success is our success. Our overarching goal-getting the best results for the client in a timely manner with sensitivity to cost-has engendered client loyalty, and the firm has grown from that loyalty.

Our lawyers are accessible, resourceful, skillful and adept at responding to change. Our technological capabilities keep case law and rule changes at our fingertips and client communications current, enabling us to create efficient, superior outcomes.

We strongly believe that technology is a tool that furthers the practice of law and have used that belief to develop a cutting edge platform for our firm. We use a meshed (NVPN) network to facilitate work among offices, Cisco VoIP telephony and Video-over-IP conferencing. Sharing documents is seamless through FileSite, which is also utilized to create our Client Extranets. To support our litigation matters, we use Concordance and Opticon, as well as LiveNote and Sanction. Unlike many firms, we have the capacity to process e-Discovery in-house, reducing client costs.

Buchalter lawyers are also active members of the communities in which they live and work. Leadership is a value the founding partners practiced and passed on to the current generation of attorneys. Our lawyers sit on the boards of prominent organizations, teach and lecture frequently. We actively participate in many associations and groups including the Public Law Center, San Francisco Legal Aid Society, Practicing Law Institute, California State Bar Association, the Los Angeles County Bar Association and the LACBA Domestic Violence Project, the Sojourner Center, the Boys and Girls Club of Greater Phoenix and many others.

Buchalter is consistently ranked among the leading law firms by Chambers and Partners, Best Lawyers, The Daily Journal and the Los Angeles Business Journal. It is also ranked among the leading firms nationally by American Legal Media and the National Law Journal.

Buchalter's commitment to reflecting and enhancing the rich diversity of the clients and communities in which we practice is more than eight decades strong. The firm's diversity of attorneys and staff provides clients with a greater array of creative talent and alternative thinking, benefiting all.
Articles
Buchalter COVID-19 Client Alert: New Treasury PPP Rules Clarify Recent Changes to PPP Program, Extend Time to Obtain a PPP Loan to March 31, 2021
Buchalter, January 2021

On January 6, 2021, Treasury issued two new Interim Final Rules (IFRs) addressing the new Economic Aid to Hard-Hit Small Businesses, Nonprofits, and Venues Act's (Act) creation of PPP Second Draw Loans, and the Act's various changes to PPP requirements generally. The major PPP components of the Act are set forth in detail in Buchalter's COVID Alert of December 28, 2020 (Buchalter PPP Changes Alert), which can be found here...
Buchalter COVID-19 Client Alert: Congress Incentivizes Rent Deferral During COVID-19 Pandemic Through Bankruptcy Code Amendments in Stimulus Bill
Buchalter, January 2021

In the recently-passed Consolidated Appropriations Act, 2021 (the "Act"), Congress provided much-needed cover for landlords that enter into forbearance agreements with their tenants during the COVID-19 pandemic by protecting landlords from exposure to preference litigation arising out of the deferred rent payments if the tenant were to later file bankruptcy. What is a preference? Generally, when an entity files bankruptcy, payments it made to its creditors in the 90 days prior to the bankruptcy filing are subject to potential recapture—even though the payment was made on account of a legitimate obligation...
Press
Mary-Christine "M.C." Sungaila Quoted in Law360
Buchalter, January 2021

"California Cases To Watch In 2021" Law360 By: Dorothy Atkins "Mary-Christine 'M.C.' Sungaila, chair of the appellate practice at Buchalter, said COVID-19 disruptions have lasted for so long that court dockets are overloaded and judges want to move ahead with in-person jury trials as best they can, with criminal cases taking priority. Sungaila said she plans to follow Holmes' criminal trial and others that are moving forward during the pandemic, not only because they are high-profile cases, but also because defense teams may raise novel legal challenges during trial or on appeal related to the procedures that courts adopt in response to the pandemic...
Manuel Fishman Quoted in Law360
Buchalter, January 2021

"Calif. Real Estate Regulations, Legislation To Watch In 2021" Law360 By Andrew McIntyre "Since the passage of Prop. 13 in 1978, commercial and residential properties in the state have only been reassessed for tax purposes when they've sold, and lawmakers and special interest groups have been trying to rewrite the law for decades. Voters in November rejected a so-called split roll change to Prop. 13 by voting down Prop. 15, which would have required most commercial and industrial properties to be taxed on market value rather than purchase price. But experts expect continued efforts in 2021 to change Prop 13. "The rewrite of California's property tax system failed this year...
© Buchalter, 2021