Dr. K. Chrysostomides & Co LLC
Legal Services | Cyprus
www.chrysostomides.com.cy
tel: +357 22 777000 | fax: +357 22 779939
1 Lampousas Street | Nicosia | 1095 | Cyprus
---
Main Contacts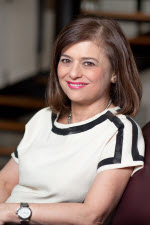 Eleni K. ChrysostomidesSenior Partner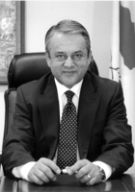 Kypros ChrysostomidesManaging Partner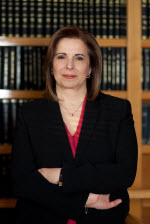 Chryso Pitsilli-DekatrisSenior Partner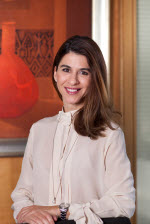 Evelina GeorgiadesDirector
Dr. K. Chrysostomides & Co LLC's Overview
Chrysostomides is a leading independent Cyprus law firm. Taking our clients business personally, we strive for excellence in reaching quality, tailored legal solutions and building strong, long-lasting relationships. We combine a deep, multi-faceted knowledge of the law with a strong sense of professionalism in delivering results through effective team work.

Established in 1981, Chrysostomides grew into one of the largest law firms in Cyprus with a team of over 70 legal experts and paralegals, serving both local and international clients from our Nicosia and Limassol offices. Our work extends across a wide range of practice areas and industry sectors, in which we endeavour to stay at the forefront of developments to better understand clients' business and challenges.

Our clients range from multinational corporations to private companies and individuals from a variety of jurisdictions and backgrounds. Our effort is to focus on each client's specific requirements and circumstances to provide customised, comprehensive services and workable solutions.

The quality of our work has long been acknowledged and recognised by clients, who often recurrently seek our advice and support, and international legal directories alike, where Chrysostomides has been consistently ranked among the top firms in Cyprus for our main and key areas of practice. Our lawyers are also listed among the leading practitioners, according to their respective specialisation.

Demonstrating our commitment to the wider community at large, we undertake pro bono work and offer the same level of service to clients who find themselves in particularly challenging situations or to aspiring new entrepreneurs. Through this process, we gain invaluable experiences and job satisfaction, making us stronger and more accomplished leaders in our respective practice areas.
Year this Office was Established: 1981
Number of Offices Worldwide: 2
Lawyers Worldwide: 30
Languages: Greek, English, French, German, Russian
Notable

Articles
Coronavirus: Legal Implications and How Your Business Could be Affected
Dr. K. Chrysostomides & Co LLC, March 2020

The coronavirus outbreak, and its current exponential spreading, is significantly impacting companies worldwide, with disruption occurring at almost all levels, from the workforce to the supply chain. Governments in the region where the outbreak originated and worldwide have imposed a series of containment measures, including lockdown of certain cities in the People's Republic of China Mainland, extension of public holidays, closure of public services, unprecedented "work from home" arrangements, as well as international travel restrictions or quarantine measures...
Commission Approves Maritime Transport Support Schemes in Cyprus
Dr. K. Chrysostomides & Co LLC, December 2019

On 16 December 2019, the European Commission approved under EU State aid rules, five schemes to support maritime transport in Cyprus, Denmark, Estonia, Poland and Sweden. As far as Cyprus is concerned, the Commission approved the prolongation of a tonnage tax and seafarer scheme in Cyprus. The Commission found that the schemes comply with the rules limiting tonnage taxation to eligible activities and vessel. Furthermore, the commission stated that the Cypriot tonnage tax scheme ensures that shareholders in shipping companies are treated in the same way as shareholders in any other sector...
Press
Leading Ranking for our firm in the 2016 Edition of Chambers Global
Dr. K. Chrysostomides & Co LLC, March 2016

We are delighted and proud to announce that our firm has been included among the prestigious leading firms in Tier 1 for Dispute Resolution in the 2016 edition of Chambers Global. Managing partner Dr. Kypros Chrysostomides and partners Georgia Georgiou and George Mountis have been singled out for their expertise in this area and are listed among the ranked lawyers. Our firm has also retained its notable Tier 2 ranking for its Corporate/Commercial work, with managing partner Dr. Kypros Chrysostomides and senior partner Chryso Pitsilli-Dekatris, included among those lawyers ranked by Chambers Global. Partner Nicoletta Kouvara Pantelides is singed out as a 'rising star'...
Acquisition International names Dr. K. Chrysostomides & Co LLC 'Best IP Law Firm 2016 – Cyprus'
Dr. K. Chrysostomides & Co LLC, March 2016

We are pleased and proud to announce yet another important recognition for our firm's IP department: Acquisition International has named us 'Best IP Law Firm 2016' in their 2016 Intellectual Property Awards. Since 2010, Acquisition International Magazine's annual awards have been highlighting the work done by those firms and individuals" whose dedication to innovation, customer care and the continued growth and improvement of their businesses has seen them forge ahead of their competitors and raise the bar for performance and results in their industry". Winners are announced following rigorous and tightly monitored nomination, judging and selection processes...
© Dr. K. Chrysostomides & Co LLC, 2020