Shepherd and Wedderburn LLP
Legal Services | Scotland
www.shepwedd.com
tel: +44 0131 228 9900 | fax: +44 0131 228 1222
1 Exchange Crescent | Edinburgh | EH3 8UL | Scotland
---
Main Contacts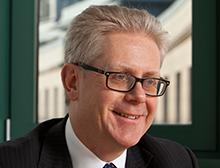 Paul HallyPartner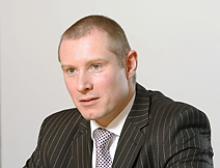 Paul CarlylePartner
Shepherd and Wedderburn LLP's Overview
Shepherd and Wedderburn is a leading Scottish-headquartered UK law firm and the only full-service, independent Scottish legal practice of scale with a London office.

Establishing long-standing relationships of trust, rooted in legal advice and client service of the highest quality, is our hallmark.

Founded in 1768, Shepherd and Wedderburn has been at the forefront of innovation in all the key sectors of the economy – from the expansion of Edinburgh's financial services sector to, more recently, our work with Scotland's first tech unicorn and on landmark clean energy projects. Our focus has always been firmly on the future, and on ensuring we maintain our proud tradition of supporting innovation, economic growth and international commerce.

Our lawyers are currently advising organisations active in more than 120 overseas jurisdictions and we are privileged to work with organisations and individuals in Scotland, the UK and abroad who are leaders in their industries and sectors.

Shepherd and Wedderburn is a people business that values and rewards the contribution of colleagues across the firm. We are proud of our inclusive and collaborative culture, both internally and when working with clients, and are committed to encouraging and supporting diversity and social mobility.
Year this Office was Established: 1768
Number of Offices Worldwide: 6
Lawyers Worldwide: 319
Languages: Danish, Farsi, French, German, Greek, Italian, Japanese, Portuguese, Punjabi, Russian, Spanish, Swedish, Urdu and Welsh
Notable

Articles
COVID-19: What Counts as a Food Business? The Coronavirus Act and the Food Supply Chain
Shepherd and Wedderburn LLP, March 2020

The identification of the food and drink sector as key in the response to the COVID-19 (C19) crisis seems obvious and unquestionable. Scratch the surface though and questions emerge, perhaps unsurprisingly because of the haste with which the emergency legislation was passed. The starting point recognised in the Coronavirus Bill was that the food supply chain involved not just producers but also intermediaries. The bill has now (from 25 March) passed into law – the Coronavirus Act 2020 (CV20)...
Coronavirus (COVID-19) – Does it Excuse Performance of my Contract?
Shepherd and Wedderburn LLP, March 2020

The UK Government believes that up to a fifth of the workforce may be off sick during the peak of a Coronavirus epidemic. It remains to be seen whether Coronavirus will affect that volume of people, but there are already clear signs of how it is disrupting the day-to-day operations of businesses in the UK and around the rest of the world. For more information on how employers should be responding to Coronavirus, our employment and immigration team has produced guidance here...
Press
Shepherd and Wedderburn establishes dedicated COVID-19 Advisory Group
Shepherd and Wedderburn LLP, March 2020

Shepherd and Wedderburn has established a COVID-19 Advisory Group, which draws relevant, specialist expertise from across the firm to support clients with informed, pragmatic legal advice on the unprecedented challenges posed by the global pandemic. The group comprises specialists who are leaders in their respective fields and have experience advising organisations and individuals who need tailored, practical advice on the potential commercial and legal implications of the COVID-19 pandemic and how best to mitigate the challenges ahead...
Shepherd and Wedderburn Corporate Finance Team Advised on Deals with an Aggregate Value of £6.03 Billion in 2019
Shepherd and Wedderburn LLP, February 2020

Shepherd and Wedderburn's corporate finance team advised on deals with an aggregate value of £6.03 billion in 2019. The team, which was named Corporate and Commercial Team of the Year at the 2019 Scottish Legal Awards, advised on 85 deals globally in the year to December 2019, including a number of notable clean energy and technology-led transactions. Clean energy deals included: • Acting for BayWa r.e. UK in the sale of Tralorg Wind Farm, an eight-turbine wind farm in South Ayrshire, to a newly incorporated company within the RPMI Railpen group; • Acting for Forsa Energy Limited in the sale of its Scottish onshore wind portfolio to BayWa r.e...
© Shepherd and Wedderburn LLP, 2020