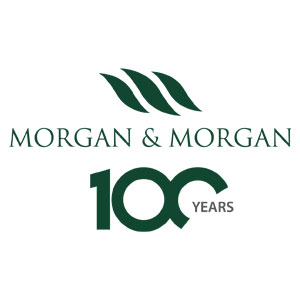 Morgan & Morgan
Legal Services | Panama
www.morimor.com
tel: +507 265 7777 | fax: +507 265 7700
MMG Tower | Panama | Panama
---
Morgan & Morgan's Overview
Morgan & Morgan is a full service Panamanian law firm, regularly assisting local and foreign corporations from different industries, as well as recognized financial institutions, government agencies and individual clients.

Of particular note is our continuous advice for clients involved in all stages of the development of important projects related to energy, water supply, construction, oil, mining, public infrastructure, retail, ports, transportation, among others.

The growth of Panamanian economy and the fact that Panama has become an important regional investment center, has required that Morgan & Morgan´s attorneys acquire considerable experience in multidisciplinary practices covering the entire spectrum of the needs of our clients.

Year this Office was Established: 1923
Lawyers Worldwide: 85
Languages: Spanish, English, Italian, Japanese, French, Portuguese and German.
Notable
Professionals
Partners
---
---
---
---
---
---
---
---
---
---
---
---
Associates
---
---
---
---
---
---
---
---
---
---
---
---
Other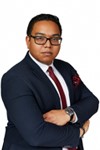 Joy TorresAttorney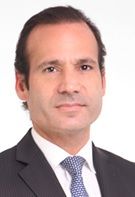 Horacio ValdesOf Counsel
Articles
The Importance of Having a Data-Protection Compliance Program
Morgan & Morgan, October 2019

In 2013, Virginia Ginni Rometty - CEO of IBM, said "I would like you to think of big data as the next natural resource that can be to our era what steam, electricity and oil were for the Industrial Age." Probably, you have read or heard: Data is the new oil! Data is the new bacon! Data is the new currency! These analogies have become very popular because data is now considered one of the most important commodities. This is the result of the emergence of many successful Social Networks that, although they are not payment platforms, have turned the data into a source of value...
The Insolvency Law in Panama
Morgan & Morgan, October 2019

On May 19, 2016, the concept of a "Bankruptcy," as the legal term was defined, ceased to exist under Panamanian law. Law 12 of 2016 (the "Insolvency Law") entered into force on that date and introduced new proceedings into our legal system. These proceedings are referred to as Reorganization and Liquidation. The enactment of the Insolvency Law sought not only the protection of the rights of creditors, but also to achieve a differentiation between "efficient" and "non-efficient" companies, depending on the reasons and circumstances that give rise to their insolvency status...
Press
Morgan & Morgan Participated in The International Maritime Law Seminar 2019
Morgan & Morgan, November 2019

Luis G. Raven, partner in the Shipping and Admiralty Litigation Department of Morgan & Morgan, participated in The International Maritime Law Seminar (IMLS), an annual event that takes place in the City of London and seeks to provide in-depth analysis and discussion of current legal topics critical to the marine industry. More than 250 maritime executives and attorneys attended the seminar presented under the moderation of representatives of more than 15 leading law firms from five different continents. Mr...
New Law on Tax Amnesty in Panama: Corporations and Private Interest Foundations
Morgan & Morgan, October 2019

The Panamanian government has issued Law 99 of October 11, 2019, which establishes a General Tax Amnesty Law ("Amnesty") that includes the elimination, for a limited period, of the penalties and surcharges caused by non-payment of the obligations with the National Treasury for corporations and private interest foundations. This law also includes amnesty for various types of interests and penalties resulting from non-payment of other taxes (for example: property or income tax)...
More on Morgan & Morgan
Pro Bono Morgan & Morgan has the most prominent corporate social responsibility project among Panamanian law firms. Throughout our pro bono program, we provide: • Free legal advice to more than 20 non-governmental organizations on matters related to corporate, regulatory, labor, and tax. • Support on the creation of significant legislation that promote social development such as: o Law on Volunteering in the Republic of Panama. o Law that creates the Food Bank of Panama. o Law that creates the Central Blood Bank of Panama. o Law that creates Panama Chambers of Recycling. o Law that creates the Board of the National Theater of Panama. o Law that creates the Board of the Museum Reina Torres de Arauz.
© Morgan & Morgan, 2019