Cechova & Partners
Legal Services | Slovakia
www.cechova.sk
tel: +421 2 54 41 44 41 | fax: +421 2 54 43 45 98
Staromestska 3 | Bratislava | 811 03 | Slovakia
---
Main Contacts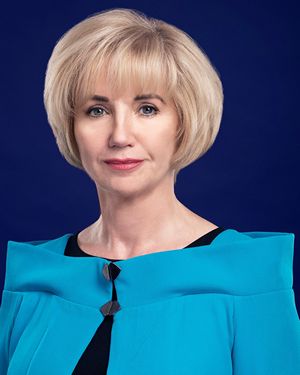 Katarina CechovaPartner
Offices
Bratislava, Slovakia
Cechova & Partners's Overview
Cechova & Partners, established in 1990, is one of the leading Slovak full service commercial law firms. The firm has been actively involved in the local market since the introduction of free market reforms, focusing mainly on international transactions. The firm's lawyers are experienced and highly qualified with specialized knowledge of various areas of Slovak law.

The six-partner firm offers in-depth knowledge of Slovak law and business and profound experience in the local market, while providing high standard of legal assistance and client service. All lawyers in the firm are fully admitted or associated members of the Slovak Bar Association. As native Slovak speakers, all of the firm's lawyers are fluent in English as well as in a number of other foreign languages. Staff, including paralegals and translators, supports the firm's lawyers.

Cechova & Partners represents a broad array of clients, spanning all major practices and industries. The firm has been involved in advising local and foreign clients on a number of commercial transactions varying from standard deals and general business consulting to complicated transactional structures. Cechova & Partners provides legal services as an external legal advisor to many subsidiaries, branches and joint ventures of multinational companies, also in addressing different legal aspects of their day-to-day activities carried out in Slovakia, in particular in the field of corporate law, contracts, financial transactions, labour law, regulated issues, intellectual property, etc.

In addition to the standard commercial practice, the firm's lawyers have gained experience as a result of their involvement in various mergers and acquisitions, privatisations and other commercial transactions, and advised banking clients, broker houses, and other financial institutions on debt or equity linked projects, corporate and project finance, securities deals and other financial and capital markets work. The experience and standards of work gained during many years of operation on the Slovak market allows the firm to compete successfully with other competitors on the market, including local offices of large international law firms. However, the contribution of Cechova & Partners is unique due to its detailed knowledge of the legal system as well as of the local legal and business environment.

The firm is consistently top-ranked for key areas researched in leading directories, including Chambers and Legal 500.
Year this Office was Established: 1990
Lawyers Worldwide: 19
Languages: Slovak, English, German, Czech, Russian and French
Notable

Articles
Deferrals of Repayments of Loans and other Credit Instruments
Cechova & Partners, May 2020

COVID-19 Although the first big wave of requests for repayment deferrals of banking and non-banking loans may seem to be over, a further one is likely just to come once some debtors realise the actual effects of COVID-19 crisis on their economic situation and the pandemic time frame for filing the requests for repayment deferrals will start approaching its end. Therefore, we have prepared thisupdate of our original client alert of 3 April 2020 on this topic, now revised uponthefinallyadopted law. Since the beginning of COVID-19 outbreak, the deferrals of loan repayments and other repayments (such as leasing payments, etc...
A New Big Guarantee Scheme for SMEs and Large Enterprises
Cechova & Partners, May 2020

A new BIG GUARANTEE SCHEME was introduced in Slovakia in a form of (i) guarantees for bank loansand (ii) remissions of guarantee premiums as per new Temporary Framework for State aid recently adopted by the European Commission to support the economy in COVID-19 outbreak and via adoption of an amendment (the "Amendment") to Act No. 67/2020 Coll. on certain extraordinary measures in the area of finance in relation to the spread of dangerous contagious human disease COVID-19 (the "Act") enacted by the National Council of the Slovak Republic on 13 May 2020. The financial aid measures under so-called "BIG GUARANTEE SCHEME" in the volume of approx...
Press
Cechova & Partners - New Partner Announcement - Jana Cernakova Promoted to Partner
Cechova & Partners, September 2017

Cechova & Partners, a leading Slovak full service business law firm, is pleased to announce Jana Cernakova has been named its newest partner, effective from July 1, 2017. The promotion strengthens one of the firm's core practice areas: employment law and adds further depth to the firm's offering. Jana has been with the firm since 2011 and already has wealth of experience in her respective areas of expertise. Jana is a 2006 graduate of the Faculty of Law at the University of Pavol Jozef Safarik in Kosice, Slovakia and received her PhD. from the Faculty of Law at the Trnava University in Trnava, Slovakia in 2016...
New Partner Announcement: Lenka Subenikova Joins Cechova & Partners
Cechova & Partners, November 2016

Cechova & Partners, a leading Slovak full service business law firm, is pleased to announce the arrival of Lenka Subenikova as its newest partner, effective from November 2016. Lenka enhances the firm's corporate capabilities while specialising in M&A and corporate matters, real estate and employment law. Lenka was previously a counsel at Wolf Theiss. Lenka is a 2003 graduate of the Law Faculty of the Comenius University in Bratislava, Slovakia and a member of the Slovak Bar Association. She is fluent in Slovak, English and German...
© Cechova & Partners, 2020