Haynes and Boone
Legal Services | Texas, USA
www.haynesboone.com
tel: 972 739 6900 | fax: 972 680 7551
2505 N. Plano Road, Suite 4000 | Richardson | Texas | 75082 | USA
---
Main Contacts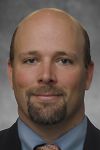 J. Andrew LowesPartner
Offices
Richardson, Texas | Shanghai, China | London, England | Mexico, D.F., Mexico | Costa Mesa, California | Palo Alto, California | Denver, Colorado | Washington, D.C. | Chicago, Illinois | New York, New York | Charlotte, North Carolina | Austin, Texas | Dallas, Texas | Fort Worth, Texas | Houston, Texas | San Antonio, Texas | The Woodlands, Texas
Haynes and Boone's Overview
Haynes and Boone is an international corporate law firm with offices in Texas, New York, California, Charlotte, Chicago, Denver, Washington, D.C., London, Mexico City and Shanghai, providing a full spectrum of legal services in energy, technology, financial services and private equity. With more than 600 lawyers, Haynes and Boone is ranked among the largest U.S.-based firms by The National Law Journal, The American Lawyer and The Lawyer. It also was recognized across the board for excellence in the BTI Consulting Group�s 2020 �A-Team� report, which identifies the law firms that in-house counsel commend for providing superior client service.
Notable

Articles
Raquel Alvarenga in HR Magazine: 'Fully Vaccinated Workers May Need COVID-19-Related Accommodations'
Haynes and Boone, June 2021

Haynes and Boone, LLP Counsel Raquel Alvarenga talked with HR Magazine about continued COVID-19-related accommodations for vaccinated employees.Below is an excerpt:Many businesses have developed policies on providing reasonable accommodations to employees who refuse to get a COVID-19 vaccine for religious or disability-related reasons. Employers shouldn't forget that fully vaccinated workers may need accommodations, too.In recently updated guidance, the U.S...
David McCombs, Eugene Goryunov, Dina Blikshteyn and Roy Falik in Bloomberg Law: 'COVID Testing and Patentability'
Haynes and Boone, March 2021

In September 2020, a team of MIT researchers published a paper in the IEEE Open Journal of Engineering in Medicine and Biology, testing the hypothesis that coronavirus carriers—even asymptomatic ones—could be accurately detected using artificial intelligence (AI) based on only a phone recording of a forced cough.If this hypothesis is correct, the COVID-19 test can be accessible to people worldwide. This is because it can be programmed into a mobile application, which can then be installed by millions of people on their smartphones...
Press
Haynes Boone Represents Morgan Stanley in Connection with Clean Energy Bond Issuance of Nearly $1.5 Billion
Haynes and Boone, December 2021

A Haynes and Boone, LLP team led by attorneys Chad Mills and John Montgomery represented Morgan Stanley Energy Structuring, L.L.C. ("MSES") as the energy supplier and Morgan Stanley in its role as the guarantor of MSES's obligations in connection with California's first-ever municipal bond-financed clean energy prepayment transaction. The Clean Energy Project Revenue Bonds ("the Bonds") were issued by California Community Choice Financing Authority (CCCFA) for the benefit of East Bay Community Energy and Silicon Valley Clean Energy, two California community choice aggregators. The bond issuance on Sept 23, 2021 generated nearly $1...
Haynes Boone Represents Strides Pharma Science in $24 Million Acquisition
Haynes and Boone, October 2021

A Haynes and Boone, LLP deal team led by Simin Sun and Jeff Wolfson is representing Strides Pharma Science Limited in a $24 million acquisition announced Aug. 6, 2021. Strides announced that its wholly owned subsidiaries have entered into definitive agreements with subsidiaries of Endo International to acquire its manufacturing facility in New York and various Abbreviated New Drug Applications (ANDAs). The acquisition is expected to close this year and, Strides said, will further bolster its U.S. presence through acquisition of a multi-dosage facility in the U.S. and a basket of ANDAs across multiple therapeutic segments...
© Haynes and Boone, 2022